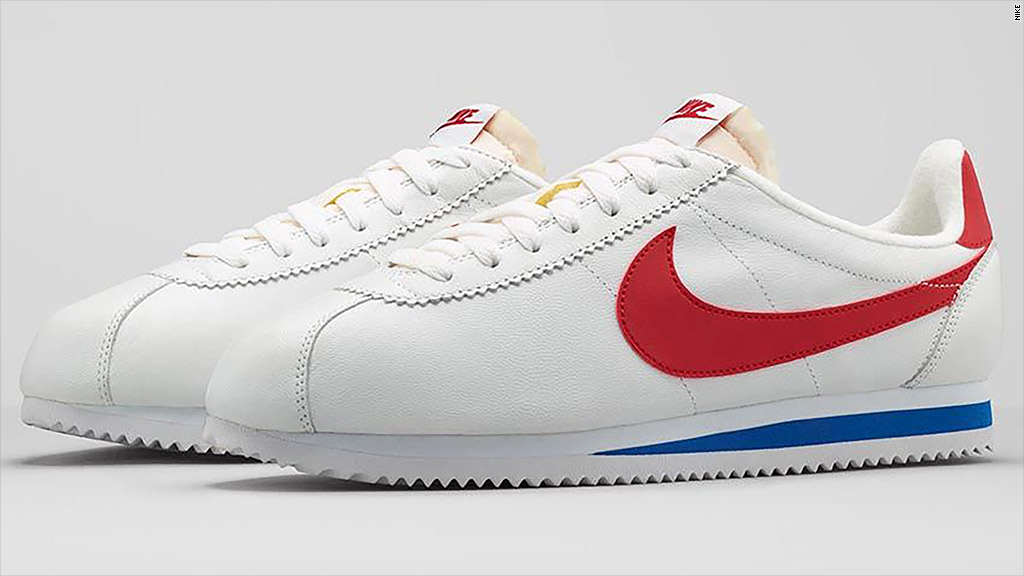 Two decades ago, Heidi O'Neill was just starting out at
Nike

(NKE) as a marketing director. Now, she's one of the most powerful women in sports retail.

As the president of Nike's direct-to-consumer business, O'Neill is in charge of the company's $8.5 billion global retail and e-commerce divisions -- a workforce of more than 40,000 people. It's a tough job in an even tougher industry, where competition from online retailers has forced stores to close at an unprecedented rate.

CNNMoney asked O'Neill what it takes to run a successful business, and how retailers with brick and mortar stores can keep customers coming back.
What does it take to run a successful business?
To run a successful business, your employees must be committed to your company mission. Our mission at Nike is to bring inspiration and innovation to every athlete in the world. And as we say around here, if you have a body, you're an athlete.
I strongly believe it's easier to be tenacious about your business if your team shares a common, inspired purpose. We spend a lot of time making sure our employees get to be a part of the world of sports, know the consumer and truly engage in our mission.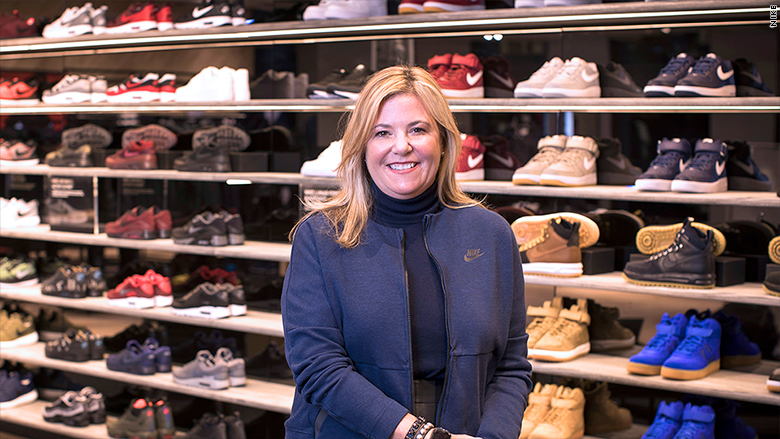 It's also important to make sure your employees are heard. We want them to tell us what's working, what's not, and what they think we can do to surprise and delight the consumer. This takes effort in a big global company, but it's the only way to be successful.
Related: NFL and Nike sign 8-year contract for uniforms
From small brainstorms to overall strategic direction, Nike is a company where ideas are valued. Insights that drive our product innovation can come from anywhere.
For example, the idea for that led to our VaporFly 4% running shoes came from a team that works with elite and everyday runners. Athletes are always pushing themselves and that's the opportunity for us with our consumers.
How do you keep innovating and stay on top of trends in such a fast-paced business world?
Today, consumers expect more. They're more informed, faster paced and clearer about what they want and need. We have shaped our organization to best anticipate and keep up with their demands.
We call this company-wide approach our Consumer Direct Offense. This approach puts consumer needs first and elevates their experience wherever they touch the Nike brand -- whether it's though digital, our own Nike stores, or wholesale retail partners.
We also believe in creating lifelong relationships with our consumer by serving them real value through Nike-only moments and experiences. To do this, we have a membership program called NikePlus, which rewards members with the products and experiences that are authentically part of their individual journeys.

That could be through unique or advanced access to our most coveted products, or it could mean access to partner benefits though partners such as Headspace or Apple Music.
Innovation has always been a cornerstone of our business. Digital technology and social media allow us to develop one-to-one relationships with our consumers at an unprecedented scale. We can deliver products to them faster, create for them directly and better listen to what they want. What products are they clicking on? Where are they running? How are they styling our products? What do they want more information about?
We've only just started this journey, but I believe in the powerful chemistry between a bold, consumer-centered purpose and technology.
Related: Tory Burch: 'Businesses can do well by doing good'
We combine our digital portfolio with more than 7,000 Nike-branded stores worldwide, which means we serve more than 2.8 billion consumer visits every year. We know that consumers need to have a very good reason to buy a product in-store rather than online, so we continue to innovate our in-store experience. By listening to consumer needs and goals, we've been able to give them a reason to come to our stores. We do this by offering in-person services and products that can't be found anywhere else, such as one-to-one expert sessions that look at your training or running goals, linked to your NikePlus membership.
What advice would you give someone with your job (or who wants to be in your job)?
There are three things I would say.
First, you have to be curious every day. That's not a simple task. The role of any leader is to infuse that curiosity into a team and nurture a desire to serve. It has to be a filter for everything you do.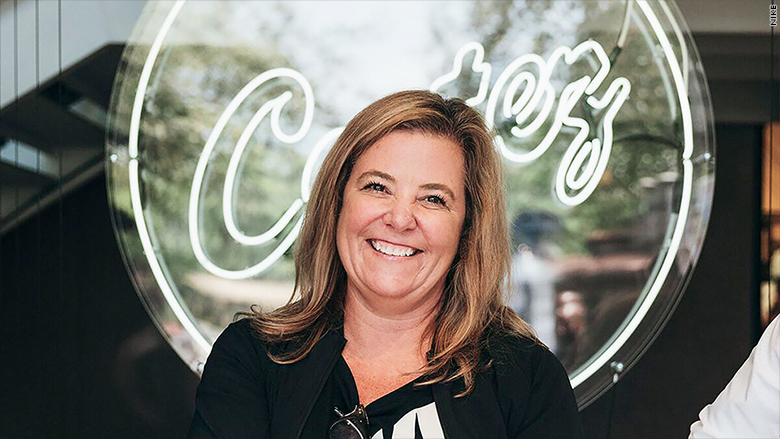 Beyond that, you have to make some bets. Do your homework, then lead your team to build capabilities for the future. New ideas take time to develop, and they take even more time to scale. As a leader, you have to have a steady hand to guide that process.
And of course, in any role you take on, it's important to work hard and collaborate with your colleagues. This means doing your best to help shape and contribute to others' careers, not just your own. As leaders -- as strong women -- we need to ensure we mentor effectively and selflessly. For any leader, that's your legacy.
What do you wish you'd learned early in your career?
Find your voice.
I have spent too much time observing and even trying to emulate styles of leadership and communication, rather than finding my own authentic voice. I know now that I am most powerful and effective when I show up as 100% myself: I am an introvert. I am emotional. I like to think carefully before I speak. I have spent a little too much energy trying to reinvent my voice instead of finding my authentic voice, so now I try to channel my most authentic voice every day.
It's just as critical to recognize and appreciate your colleagues' voices and styles. I'm always looking for ways to ensure everyone is heard. Earlier in my career, I didn't know how much I could improve the workplace by simply inviting everyone to collaborate. Now, I'm constantly asking myself: Am I running meetings in a way that makes everyone feel comfortable sharing? Am I observing those quiet signals if folks aren't comfortable? Am I inviting my teammates in to the conversation?
Related: This is what women have to do to become CEO
Now more than ever, we're acutely aware of the macro and micro actions we must take to nurture everyone's potential in the workplace, particularly women and people of color.
As a leader, it's my responsibility to invite in all of those authentic voices -- in the workplace as well as in the world of sports. We have a long way to go, but I'm so glad I get to work on behalf of both.
What mentor or teacher has influenced your career most, and how?
I've had several incredible mentors.
I think this is true for almost everyone as their career progresses. It's not just one person's teachings, but the sum of all of them -- and how you integrate them into your career -- that makes a difference.
Those who have had the most impact on my career have all been mentors with purpose. They not only inspired me, but gave me tools to use in each of my roles.
Related: The crucial role male mentors can play in the #MeToo era
I love active mentors; people who will roll up their sleeves with me to tackle a project or problem. It's such a fantastic way to learn from someone.
I try to do the same when I lead a team. I ask myself, 'Am I rolling up my sleeves? Am I approachable? Do I offer frameworks and tools that serve a bigger purpose? And quite simply, do I make the time?'
As your role grows, sometimes making time is the hardest thing. But it's the most important.