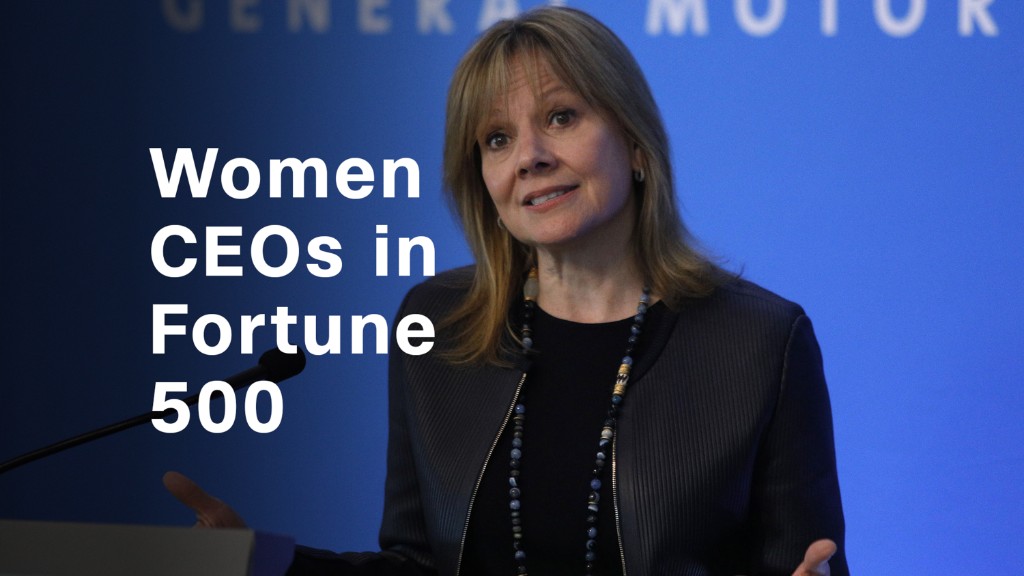 You've seen the headlines about the lack of female leadership, the challenges women overcome to reach the C-suite and the dwindling numbers of women at the top.
Some companies are testing out structured mentoring, empowerment programs and ambition summits to fix the problem and correct gender imbalances. But other experts say this may not be a bottom-up problem as much as a top-down one, which begins with a startling lack of diversity on company boards.
Related: Why it matters so much every time a woman CEO leaves
A majority of companies in the S&P 500 have at least one woman on their boards, but only 25% have two, according to a recent study from PwC.
In order for boards to appoint more female CEOs, there first have to be more female board members to vote for them, says Anna Beninger, senior director of research and corporate engagement partner at Catalyst, a non-profit studying women and work.
"It's complicated when you look at the board, but we have to appreciate the incredible influence that they have in determining who is going to be that CEO-level role, and notably, if they stay and how successful they are," she says.
Related: This is what women have to do to become CEO
There's a direct line between diversity on boards and diversity in the C-suite, says Paula Loop, a leader at PwC's governance insights center.
"If you have more diversity on the board, it'll help the talent management oversight role that the board is responsible for," she says. "You'll start to see more push around gender diversity."
Women may be the most vocal advocates for diversity sitting on those boards, according to the PwC study. Women were "notably more likely" than men to consider different factors that could help recruit more minorities and women.
Term limits could also help increase board turnover and free up seats for younger, more diverse candidates, Beninger says.
Loop serves on the board of PwC, her first board appointment. She credits the power of her network with connecting her to the position.
"I think the challenge is that you do have some very talented female executives that would do well on a board, but one of the key enablers to finding a board position is your network," she says. "If you don't have a robust or deep personal network that you can leverage to get onto a board, that'll be a hurdle you have to figure out how to get over."