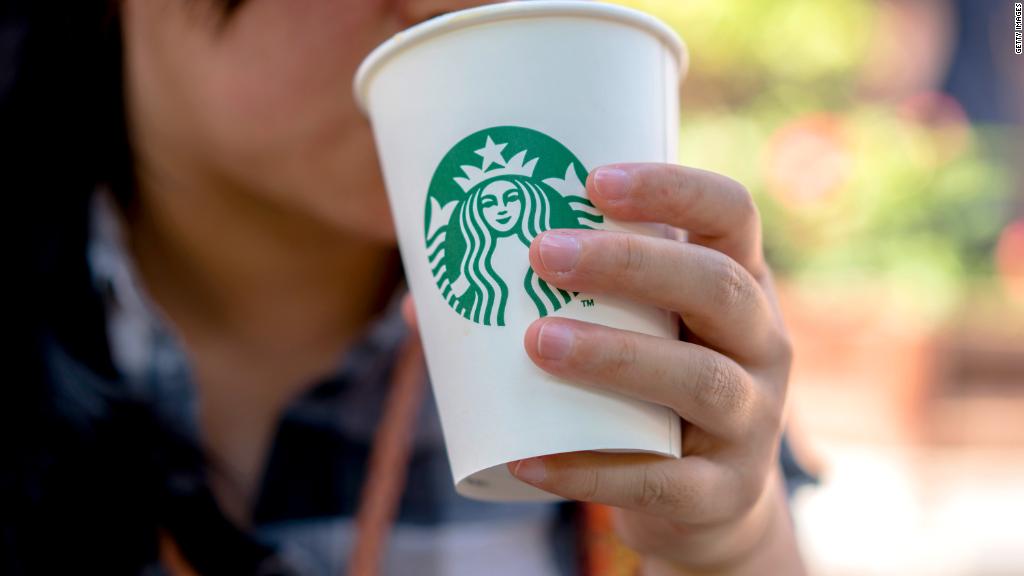 Britain's largest companies will have to explain the gap between what they pay their CEOs and their employees under draft legislation presented to lawmakers on Monday.
The rules would apply to UK companies with a stock market listing and more than 250 employees. They're part of a package of reforms aimed at holding big businesses to account for the salaries they pay top executives. Companies would have to start publishing the ratio of CEO to average pay, and the justification for it, from 2020.
The law is similar to one which came into effect this year in the United States. American companies have since published data showing that top executives are being paid hundreds —- or even thousands — of times that of the median worker at their companies.
Related: New report highlights massive pay gap between CEOs and typical workers
The UK legislation also follows gender pay gap disclosure requirements introduced last year. The first wave of disclosures revealed that some 78% of firms paid men on average more than women.
Under the bill presented Monday, all UK-listed companies will also be required to show how future share price rises will affect executive pay to help inform investors when they vote on long-term incentive plans.
Related: Gender pay gap - these women are angry
The pay ratio proposal was laid out by Prime Minister Theresa May in 2016, when she called for "responsible capitalism" and curbs to excessive executive remuneration.
The measure has been welcomed by equal pay campaigners as well as business and investor groups. Several companies have faced public outrage over excessive executive pay.
On average, chief executives of companies in the FTSE 100 index make 129 times the pay of their employees, according to report by the High Pay Centre in August 2017.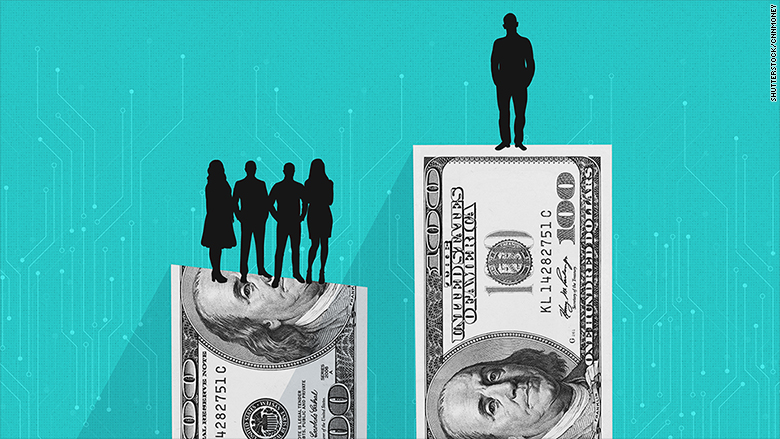 "Most of the UK's largest companies get their business practices right but we understand the anger of workers and shareholders when boss' pay is out of step with company performance," Business Secretary Greg Clark said in a statement.
Last month, AstraZeneca (AZN) faced an embarrassing rebuke from investors over executive pay after the pharmaceutical company revealed a 46% drop in operating profits for the first quarter.
Royal Dutch Shell (RDSA) also suffered a bruising shareholder revolt when more than a quarter of investors voted against a multimillion euro payout for CEO Ben van Beurden.
"High pay is only ever justified by outstanding performance," said Matthew Fell, chief policy director of the CBI, a business lobby group. "The legislation can help to develop a better dialogue between boards and employees about the goals and aspirations of their business," he added.
But the plans have been criticized by the opposition Labour Party and labor unions for not going far enough.
Frances O'Grady, general secretary of the Trades Union Congress, described the measure as a "first step" but said the government should go further by forcing companies to appoint workers' representatives to their boards.
This would bring "common sense and fairness to decision making when boardroom pay packets are approved," she said.