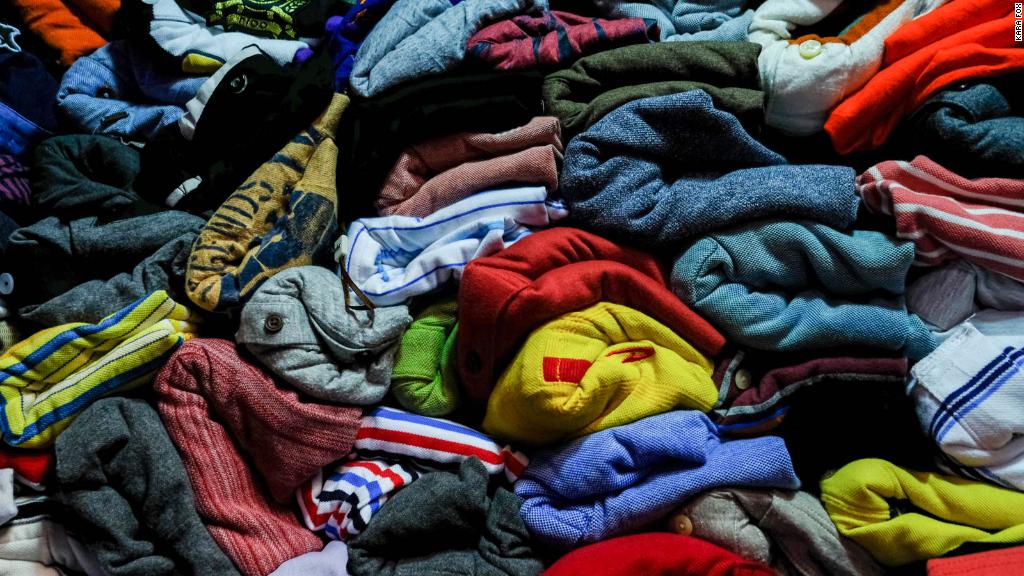 Wall Street might not be freaking out about the trade war between China and the United States, but serious cracks are forming in the commodities market.
Check out copper, the industrial metal that's so sensitive to swings in the global economy that it's affectionately known as Dr. Copper. The price has plunged 16% over the past month and hit a one-year low on Wednesday.
Iron ore, another critical metal, has dropped 11% this year. Zinc hasn't been this cheap since mid-2017. And a Bloomberg index of industrial metals including aluminum and nickel closed on Wednesday at the lowest since August 2017.
"Copper and other metals are reflecting concerns about a global slowdown — created by tariffs," said Kristina Hooper, global market strategist at Invesco. "We are in a trade war that is being fought on multiple fronts."
And then there are soybeans. China, the world's largest consumer of American soybeans, imposed a 25% retaliatory tariff on the crop last week.
The trade brawl has already dealt a huge blow to American farmers. Soybean prices have crashed 13% this year to the lowest since December 2008, during the Great Recession.
"If you lose your biggest customer, what do you think is going to happen to prices?" asked Peter Boockvar, chief investment officer at Bleakley Advisory Group.
Related: Trade war fallout: Soybean prices plunge to a 10-year low
Contrast the commodities crash with what's going on in the stock market.
The S&P 500 has jumped more than 2% this month, and the highflying Nasdaq has soared 4% to a record high on Thursday. The advances reflect optimism that the trade fight between the world's two largest economies will be resolved before November's midterm elections in the United States.
The percentage of individual stock market investors who are bullish soared this week to 43.1%, according to the AAII Investor Sentiment Survey. Bespoke Investment Group said it was the biggest one-week jump in sentiment since President Donald Trump's election in November 2016.
Trump has expressed confidence he will eventually reach a trade deal with China — even though high-level talks have ground to a halt.
"I will open things up, better than ever before, but it can't go too quickly," Trump tweeted on Wednesday.
Still, the recent plunge in commodities suggests growing nervousness about the economic fallout of the tit-for-tat tariffs launched by Washington and Beijing.
It's unusual to see the price of raw materials drop so sharply during a time of broad economic health around the world. US economic growth for the second quarter could clock in at a very brisk 4% pace.
Related: Trade brawl threatens America's booming oil exports
Yet copper, which is viewed as a bet on the direction of the global and Chinese economies, is down 15% this year. Virtually all that decline has come since early June as trade tensions have escalated.
China is an avid consumer of copper, which is used for plumbing, wiring, heating and various other purposes. China gobbles up about 40% of the world's supply, according to Ed Yardeni, president of investment advisory Yardeni Research.
Dr. Copper is flashing "Code Red" about China, Yardeni told clients in a report earlier this week. He said the recent plunge has "raised the odds of a recession."
The trade standoff comes at a difficult time for China. The world's No. 2 economy had already been slowing, hurt by efforts from the government to cut pollution and a chronic addiction to debt. Now China has to grapple with a trade war.
"There is legitimate worry about the impact to the Chinese economy from these tariffs," Boockvar said.