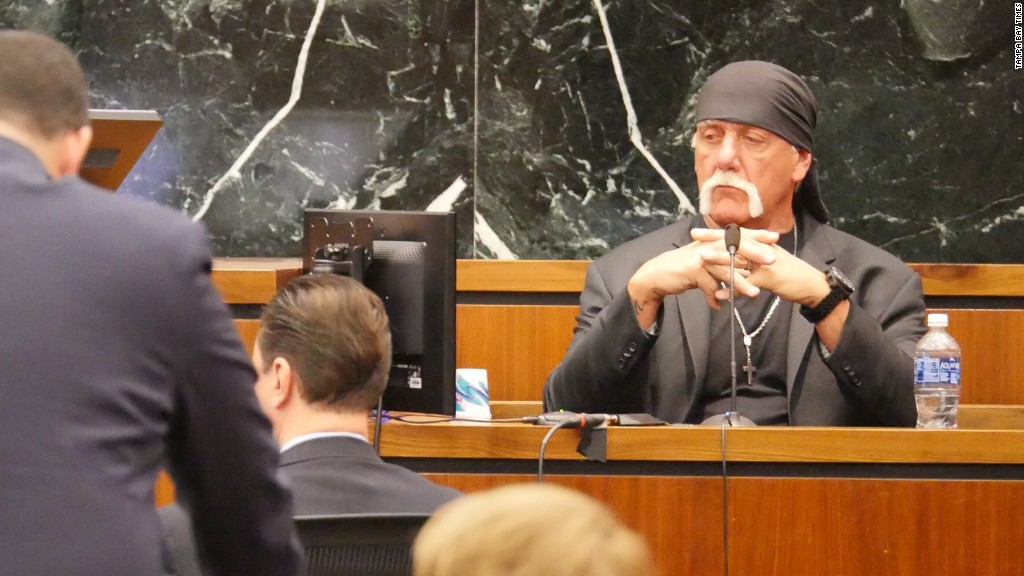 The last vestiges of Gawker.com, the now-dormant gossip website that was equal parts feared and admired, were sold on Thursday to Bryan Goldberg, the founder of Bustle and co-founder of Bleacher Report.
A person familiar with the situation confirmed the sale of the site, which they said went for less than $1.5 million.
Goldberg founded the sports website Bleacher Report along with three other people in 2005; in 2012, they sold it to Turner, which like CNN is owned by AT&T. He launched Bustle, a website focused on women's issues, in 2013.
Goldberg addressed the Gawker sale in a Bustle internal email on Thursday, saying the site will be acquired "under a new holding company, separate from Bustle."
"You are probably wondering what happens next," he said in the email, which was obtained by CNN. "The short is this -- not much. We have no immediate plans to re-launch Gawker. For now, things will stay as they are. I'm very excited about the possibilities for the future of Gawker. I will share more in the months ahead."
The sale includes an archive of hundreds of thousands of Gawker stories and social media accounts affiliated with the site.
Gawker Media, which included the eponymous site, Deadspin, Jezebel and Gizmodo among others, was sold to Univision in 2016 for $135 million and renamed Gizmodo Media Group after the company declared bankruptcy, the result of a legal assault waged by the former pro wrestler Hulk Hogan that was secretly subsidized by Silicon Valley billionaire Peter Thiel, a longtime Gawker adversary.
But Univision deemed the Gawker.com brand too toxic, and transferred it back to the bankruptcy estate. Univision's acquisition of the other brands now faces its own disappointing end, as the Spanish language media company said earlier this week that it's looking into selling off the assets.
Gawker.com published for the final time on August 22, 2016. Since then, the preservation of the website's archives has become a major source of concern for both former Gawker writers and transparency advocates.
Last year, a 2015 Gawker story detailing leaked emails from the Sony hack was removed over an undisclosed lawsuit. Shortly after acquiring the company in 2016, Univision executives removed six Gawker stories that were the subject of litigation.
The fate of the archives seemed even more dire earlier this year when Thiel made an offer to buy Gawker, but he ended his bid in April.
Still, it's unknown what will become of those old stories, so many of which provoked controversy, debate and laughter. And the new owner may have as much of an ax to grind with Gawker as Thiel. The site was brutal in its coverage of Goldberg, as evidenced by a 2013 headline: "Who Gave This Assh*** $6.5 Million to Launch a Bro-Tastic Lady Site?"
On Wednesday, former Gawker writer Hamilton Nolan issued a warning to the would-be buyer.
Whoever buys it: if you screw up the gawker archives you will become a mortal enemy of dozens of very good reporters across the country," Nolan said on Twitter. "Just leave the archives alone. Thank you."