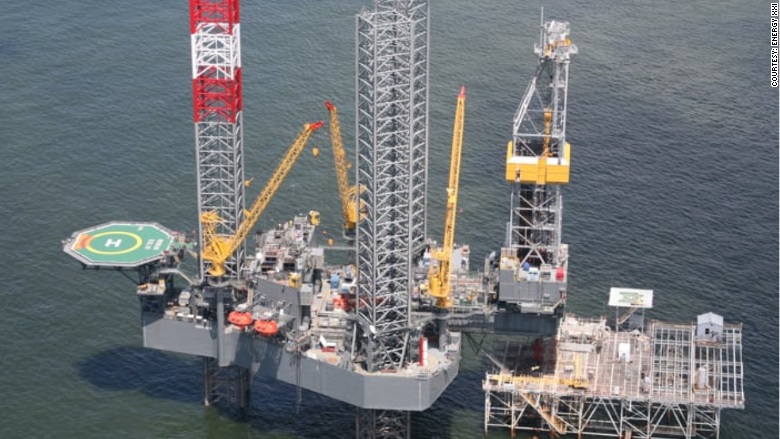 A former oil company CEO has been charged with living an extravagant lifestyle using millions of dollars in hidden personal loans he allegedly received from contractors and an investor.
John Schiller, former CEO of Energy XXI, one of the largest oil and gas producers in the Gulf of Mexico. allegedly secured $7.5 million in personal loans from company vendors in exchange for business contracts, according to the Securities and Exchange Commission. He also allegedly got a $3 million loan from Norman Louie, a portfolio manager at Energy XXI's largest shareholder, Mount Kellett Capital Management. Louie was named to the company's board just weeks later.
The SEC says Schiller did not disclose any of the loans to the company or its investors.
Related: Barnes & Noble fires CEO for violating company policy
Schiller also allegedly charged over $1 million to his corporate credit card for items that were either personal in nature or in violation of the company's rules.
For example, he charged $40,000 for a bottle of wine, $36,000 for a shopping spree, $18,000 for first-class travel for his family, $15,000 for a birthday party, $15,000 for a charitable donation to his daughter's private school, $17,000 in personal legal fees, and $323,000 to keep the company's VIP bar stocked with liquor and cigars according to the SEC. The charges were all paid by the company.
Energy XXI filed for bankruptcy in April 2016, and successfully emerged eight months later after a financial restructure, when Energy XXI Ltd became Energy XXI Gulf Coast, Inc.
The company claimed in a statement Monday that the alleged infractions took place before the bankruptcy and restructure. It called itself a new company with an "entirely new" management team and board.
"EGC is not a party to the actions announced by the SEC today, and none of the conduct in question occurred" after it came out of bankruptcy, the statement read. The company said it has since "taken number of actions to enhance corporate governance," including in conflicts of interest and expenses.
Schiller settled with the SEC for $180,000. As part of the agreement, he can't serve as an officer or a board member for five years. Schiller did not admit to or deny the charges.
The SEC also charged Louie for the undisclosed loan to Schiller, and Mount Kellett for its secret plan to get Louie on Energy XXI's board. They paid penalties of $100,000 and $160,000 respectively, though did not admit to wrongdoing.
Spokespeople for Mount Kellett Capital Management, Louie and Schiller could not be reached for comment.