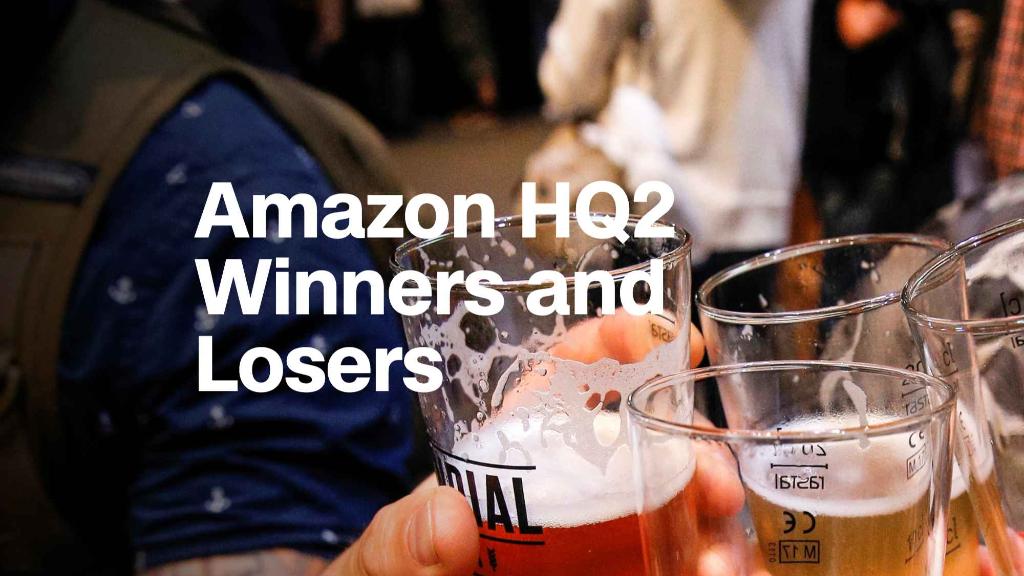 Birmingham, Alabama's bid for Amazon's second headquarters wasn't enough to take first place, but it did earn the city its first fulfillment center from the tech giant.
It's not the magnitude of HQ2, but it will create 1,500 jobs with healthcare and other benefits.
And that's a "huge win" for the city, if you ask Ford Wiles.
"A lot of cities took criticism for going after HQ2 in full force," Wiles said. He knows, because his PR firm, Big Communications, helped Birmingham put its pitch together. "This is a nice proof point that it wasn't a waste of time."
Even as Amazon considers the grand prize winner among the remaining 20 finalists, several cities already bumped from the list have landed smaller investments from the company.
"The places that stepped up clearly do get on the radar screen," said Margaret O'Mara, who teaches the political, economic and metropolitan history of the United States at the University of Washington.
Related: The genius strategy behind Amazon's HQ2 search
Beyond tapping the Birmingham suburb of Bessemer, Amazon also has in recent months announced it will bring 3,000 jobs in fields like machine learning and cloud computing to a new office in Vancouver. It will also open fulfillment centers in Spokane, Washington, and Ottawa. "A solid bid did make a difference" in catching Amazon's eye, said Ottawa Mayor Jim Watson.
A source familiar with the HQ2 bids confirmed that the information from their proposals -- such as details about training programs and labor force -- helped these cities land these deals.
An Amazon spokesperson referred CNNMoney to a statement from Holly Sullivan of Amazon Public Policy in January: "Through this process we learned about many new communities across North America that we will consider as locations for future infrastructure investment and job creation."
Amazon (AMZN) revealed it would build a second headquarters, called HQ2, in North America last year. It received proposals from 238 cities and regions, and narrowed those bids down to 20 metro areas in January. A decision is expected this year.
Related: How the losing Amazon HQ2 cities can still win
Although a fulfillment center "is nothing to sniff at," as O'Mara put it, Amazon has drawn criticism for what some call grueling working conditions in its fulfillment centers. O'Mara said the cities securing new fulfillment centers must work with the company to "make these better opportunities than they are."
But other experts say fulfillment centers are still a win for cities.
"There is still a substantial number of jobs attached to a fulfillment center," said Tal Gross, an economist at Boston University. "It's not a giant office building filled with executives making six figures, but it's still attractive for local governments."
This explains why Birmingham, in Rick Davis' words, "couldn't be happier" that Amazon is moving in. Sure, Davis -- the SVP of economic development at the Birmingham Business Alliance -- would have liked to see HQ2 come to town, but the fulfillment center will put a lot of people to work. That's a prize he's happy to claim.