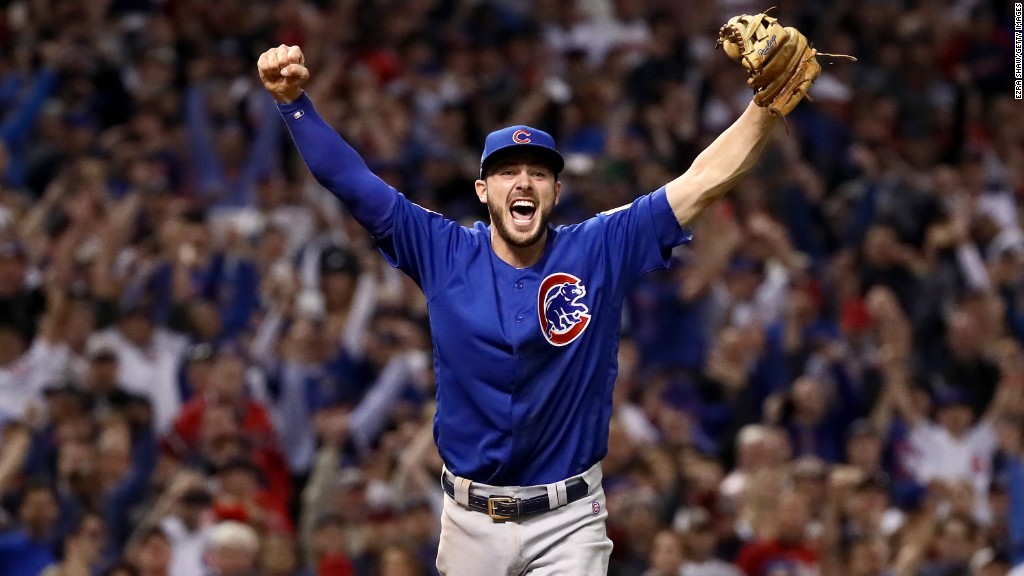 Sports and stocks go hand in hand.
Wall Street denizens often talk about slam dunk investments and describe the economic cycle as being in a particular inning.
So it makes perfect sense that there's an ETF dedicated to the business of sports.
The ProSports Sponsors exchange-traded fund, which has the ticker symbol FANZ (FANZ), invests in companies that have business deals with the four major US team sports leagues.
Nick Fullerton, CEO of SportsETFs, the company behind the fund, said it was set up last year to take advantage of the popularity of team sports, which bring in big dollars.
Legal gambling, which is set to spread across the United States, could boost that popularity even more.
Fullerton was quick to point out that the companies in the FANZ ETF must have an actual sponsorship with a major league, and not just a naming rights deal on a stadium.
"These are blue chip companies with strong balance sheets and cash flow," Fullerton said.
The ETF also spreads out its investments, and doesn't make any particularly large bets.
Most of the holdings account for roughly between 1% and 2% of the fund's assets. In other words, it has a deep bench and not just one or two superstars.
The fund owns all the names you'd expect for something with a sports theme.
Coca-Cola (KO) and Gatorade owner Pepsi (PEP) are in it. So are beer giants Anheuser-Busch InBev (BUD) and Molson Coors (TAP). Ditto for sneaker kings Nike (NKE) and Under Armour (UA).
Look more closely at the fund's holdings though and you'll find some companies that don't seem to fit, such as hair salon owner Regis (RGS), trucking company Old Dominion Freight Line (ODFL) and a little outfit from Seattle named Amazon (AMZN).
But Fullerton explains that Regis is in the ETF because its Supercuts subsidiary is the official hair salon of Major League Baseball.
Similarly, Old Dominion is the official freight carrier of MLB.
And Amazon's AWS cloud unit is baseball's official provider of machine learning and artificial intelligence data.
That makes sense given how obsessed people have become with launch angles and exit velocity lately.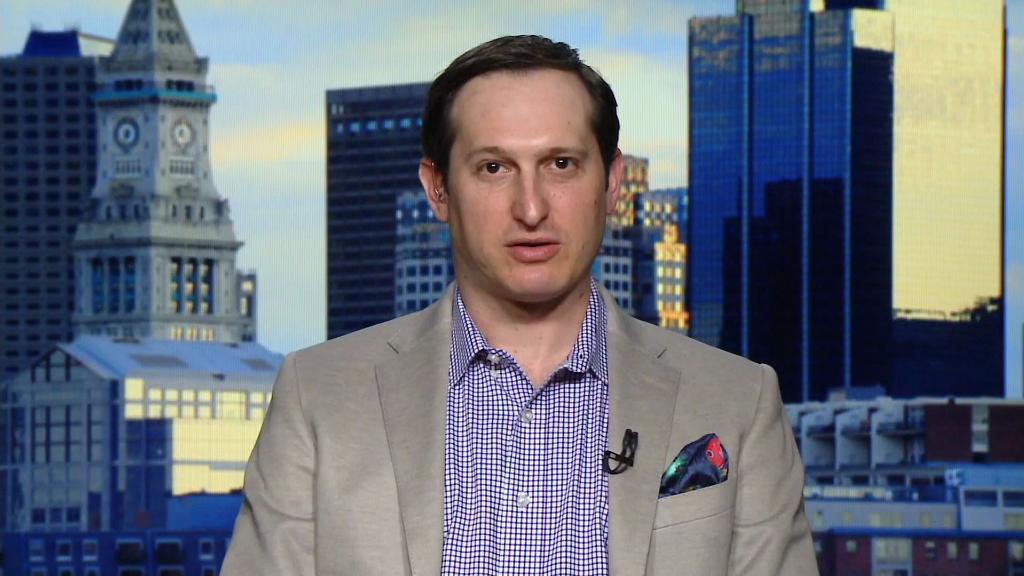 Much like professional sports, the market is all about what have you done for me lately. So how is this relatively new fund doing?
The FANZ ETF is up 4% this year and nearly 13% over the past 12 months, slightly below the returns for the S&P 500.
Fullerton isn't too concerned. He says he does not think a decline in TV viewership for some sports is a problem. He argues that Millennials are still viewing sports content. It just might be through shorter videos as opposed to full games. Fantasy sports provide another avenue for eyeballs.
"People are still catching highlights and snippets through mobile and other mediums and they still see a lot of the branding," Fullerton said, arguing that many companies in the ETF have digital ads as well as key placement of their brands in stadiums.
And if this ETF winds up being a financial touchdown, goal, home run or other sports success metaphor of your choosing, then there could be more sports ETFs in the future. ETFs tied to golf, soccer, NASCAR and even e-sports are possibilities.
"There are so many different ways to slice and dice the business of sports," Fullerton said.