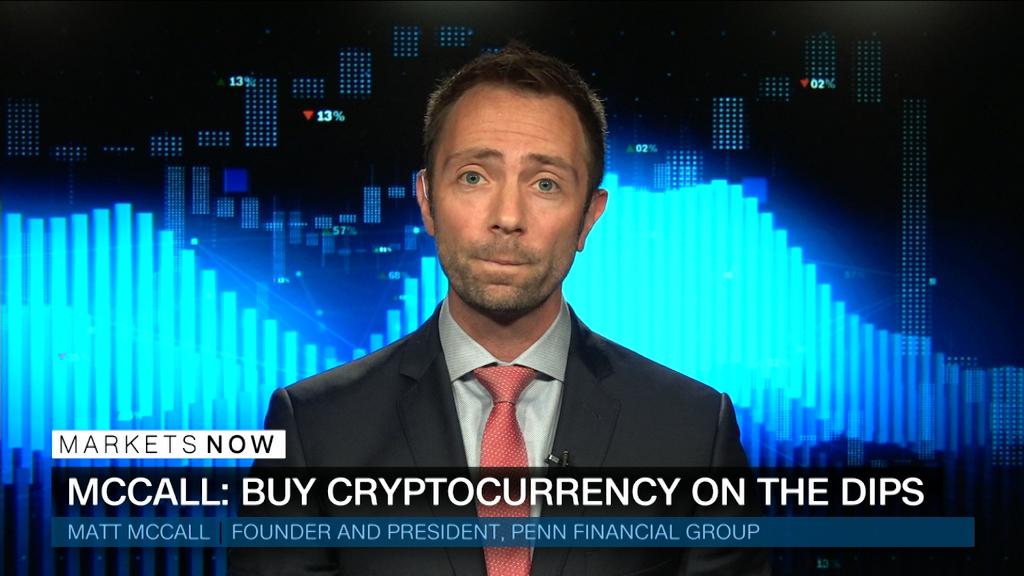 It might be time for savvy tech investors to start thinking outside the FAANG box.
Matt McCall, founder and president of Penn Financial Group, says Facebook (FB), Amazon (AMZN), Apple (AAPL), Netflix (NFLX) and Google (GOOG) are all good bets for the long-term.
But recently, the celebrated stocks have gotten hammered. McCall thinks investors may have a good opportunity to buy up some shares if the pull back in the next week or two.
"I prefer some of the small-, mid-cap companies in some of the niche areas such as AI or self-driving cars," he told CNN's Alison Kosik on "Markets Now" on Wednesday. "I think that's the future of technology."
McCall also pointed to three stocks he's favoring in particular: Teladoc (TDOC), which lets patients video-chat with doctors, Intellia Therapeutics (NTLA), a gene-editing company, and Sensata Technologies (ST), which make sensors used in smart devices.
Crypto is the future
And McCall is betting on bitcoin — even as the cryptocurrency keeps falling.
"You have to be a certain type of investor to be able to stomach [the wild swings]," he said. In late December, bitcoin hit an all-time high of just under $20,000. Today, it's hovering around $6,500.
"If you're considering cryptocurrencies or if you've been in them before, I think this is a great opportunity," McCall said.
"I love them long term," he added. "I do believe the technology behind cryptos, which is blockchain, will change the way that every industry is going to be doing business in the decades ahead."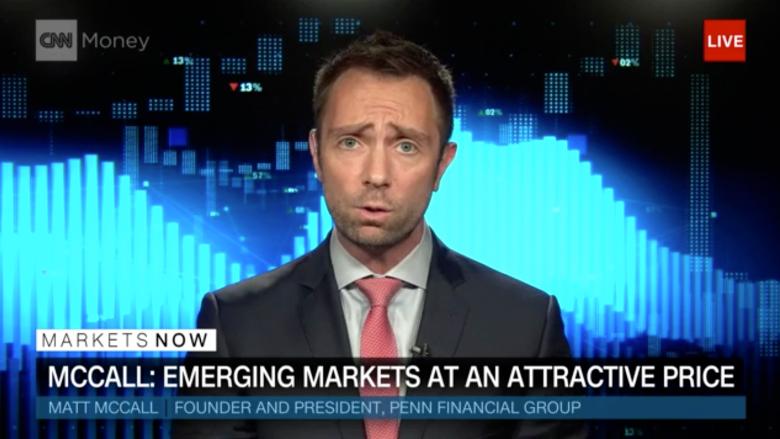 He added that cryptocurrency's critics remind him of people who dismissed the internet as just a way to access email.
Betting on Tesla
McCall also has his eye on another controversial stock, electric-car maker Tesla.
CEO Elon Musk shocked Wall Street last week when he announced on Twitter that he was considering taking the company private at $420 a share. He said he had "funding secured" for a deal, but didn't say where the money would come from.
On Monday, he said the financing referred to talks he has had with Saudi Arabia's sovereign wealth fund. Then on Tuesday, the Tesla board said it wasn't clear yet that going private made sense.
McCall thinks there's about a 95% chance that Musk will make good on his promise.
"I may buy today," he said. "Getting it at $420, $425 is a heck of a deal for whoever's going to put the money up and take this company private."
CNNMoney's "Markets Now" streams live from the New York Stock Exchange every Wednesday at 12:45 p.m. ET. Hosted by CNNMoney editor-at-large Richard Quest and others, the 15-minute program features incisive commentary from experts.
You can watch "Markets Now" at CNNMoney.com/MarketsNow from your desk or on your phone or tablet. If you can't catch the show live, check out highlights online and through the Markets Now newsletter, delivered to your inbox every afternoon.