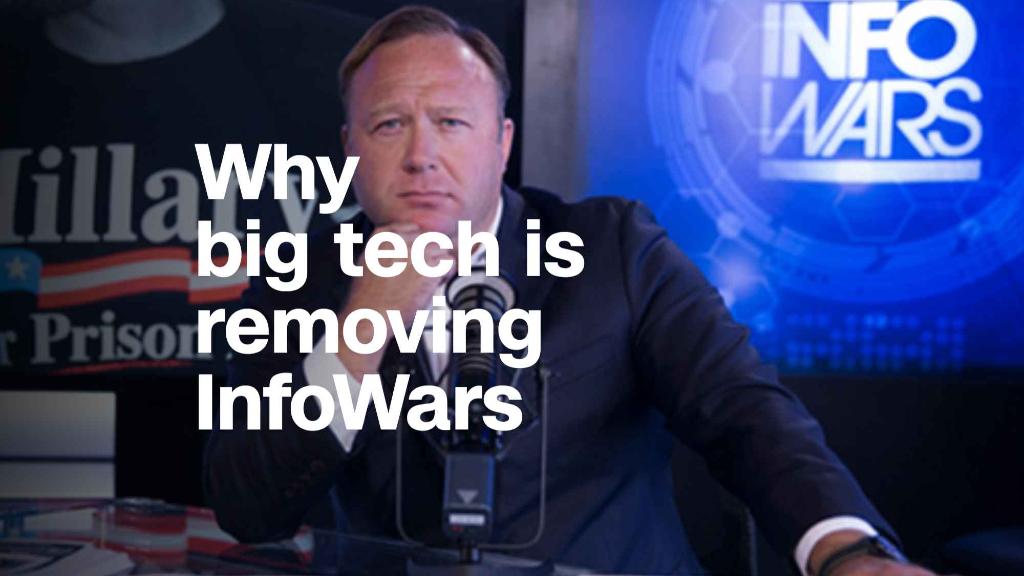 Attorneys representing the father of a Sandy Hook shooting victim alleged Friday that far-right conspiracy theorist Alex Jones destroyed evidence related to their defamation lawsuit against him.
In a motion filed in a Texas state court on behalf of Neil Heslin, the plaintiff's lawyers said that Jones deleted Twitter posts, some of which dealt with the 2012 mass shooting, following a CNN investigation that found Jones in violation of the social media platform's rules.
Heslin, who lost his six-year-old son in the Sandy Hook massacre, is a plaintiff in one of three separate defamation suits brought by victims' families against Jones, who has falsely claimed that the shooting was a hoax carried out by actors.
Attorneys Mark Bankston, Kyle Farrar and William Ogden, who are representing other Sandy Hook family members in a separate suit against Jones, said in the motion Friday that they reached out to legal counsel for InfoWars, the conspiratorial website run by Jones, to "confirm whether these [news] reports are accurate and these items have indeed been destroyed." They said that InfoWars' attorney did not respond.
"Despite counsel's silence, it is clear from Mr. Jones' own admissions that relevant evidence has been lost. As pressure mounted from pending defamation lawsuits and growing public indignation, Mr. Jones chose to destroy the evidence of his actual malice and defamatory conduct uncovered by [CNN]," the attorneys said in the motion.
"InfoWars deleted critical evidence at the precise moment Plaintiff and his experts were attempting to marshal that evidence," the motion continued. "At this stage, it is unknown exactly how much content has been deleted, though it includes extensive social media materials and reportedly hundreds of hours of video."
The attorneys for the plaintiff have requested "fees and costs to address the time spent on this matter," which could be as much as hundreds of thousands of dollars.
Jones' attorney did not immediately respond to a request for comment. Jones said on his program that he had his staff delete the tweets in order to "take the super high road."
The defamation lawsuits are only part of Jones' mounting turmoil as of late. His social media presence has disintegrated, after Apple removed the full library of his podcasts, YouTube terminated his account and Facebook unpublished his pages. And following CNN's investigation, Twitter admitted late last week that Jones was in violation of its rules but would remain on the platform.
That changed on Tuesday, when Twitter suspended Jones from the platform for one week.