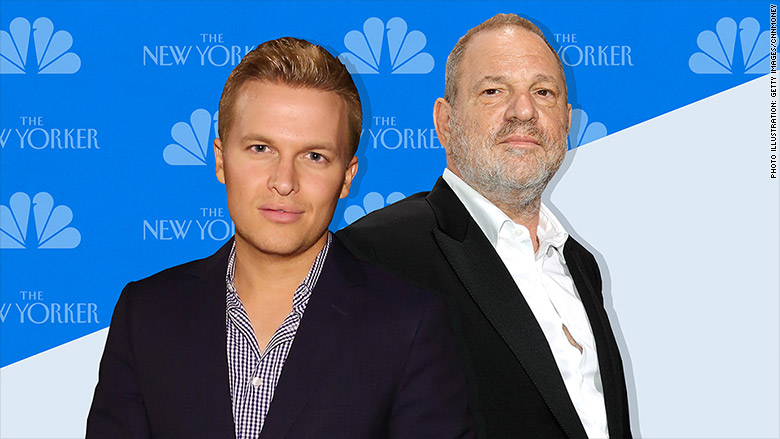 Those people have conflicting accounts about what went wrong. Right now it's the word of Farrow and his producing partner, Rich McHugh, versus NBC executives.
Farrow took his work to The New Yorker, helped spark a national movement against sexual harassment and won a Pulitzer Prize for his reporting. But the NBC part of what happened has remained a mystery. And now the story behind the story threatens to upend a major news network.
Below, a who's-who of some of the individuals at the center of this drama.
Ronan Farrow
Farrow's time at NBC began with a short-lived daytime program on the network's cable news channel, MSNBC. After debuting in 2014, "Ronan Farrow Daily" lasted only a year, as Farrow transitioned into more of a roving reporting role. He soon focused on investigative work, and last year he began digging into the claims against Weinstein. For eight months, Farrow reported the out story, eventually obtaining a recording of an NYPD sting in which Weinstein admitted to groping model Ambra Battilana Gutierrez.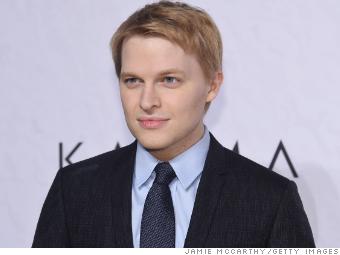 In August, Farrow was set to fly out to California for an interview with a woman who was going to claim Weinstein raped her. But according to a former NBC producer who worked with Farrow on the Weinstein reporting, that didn't happen because the network didn't want it to.
Farrow eventually took the stories to The New Yorker, and the first piece published in October of last year. The public may not learn Farrow's full accounting of events until he's finished with his upcoming book, "Catch and Kill," which will detail his reporting on Weinstein.
He has, however, dropped hints about the network's reluctance, telling Rachel Maddow on MSNBC, "I walked into the door at The New Yorker with an explosive reportable piece that should have been public earlier. And immediately New Yorker recognized that, and it is not accurate to say that it was not reportable. In fact, there were multiple determinations that it was reportable at NBC."
On Labor Day, Farrow responded to a memo sent to network staffers by NBC News chairman Andy Lack.
"I've avoided commenting on the specifics of NBC's role in the Weinstein story to keep the focus on the women and their allegations," Farrow said in a statement posted on Twitter. "But executives there have now produced a memo that contains numerous false or misleading statements."
Rich McHugh
McHugh's claims about NBC were detailed in two explosive stories published on Thursday night by The New York Times and The Daily Beast. McHugh resigned from the network earlier this month and is the first person linked to NBC to accuse the network of hampering his and Farrow's work.
He began working with Farrow in 2015 for an investigative series that aired on the "Today" show. The two pursued the Weinstein allegations last year, but McHugh now says that the network was "resistant" during the reporting process.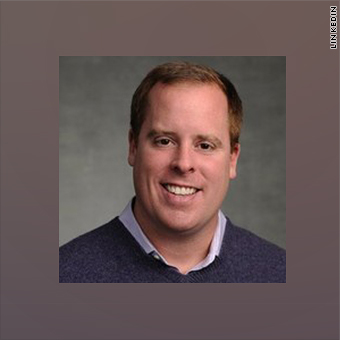 McHugh said that the network "ordered" he and Farrow to not interview the Weinstein accuser in California last August and "to stand down on the story altogether." McHugh said the order came from "the very high levels of NBC," but he did not specify which executives he meant. NBC has pushed back hard against McHugh's claims, while Farrow has offered only praise for the producer.
"He's a person of integrity, and he cared deeply about the investigative stories we worked on together and the importance of seeing them through," Farrow said of McHugh in a statement.
Other journalists have come out publicly to support McHugh since the new stories broke Thursday. Chris Francescani, a reporter at ABC News who worked on NBC's investigative unit, said on Twitter that McHugh and Farrow "are telling the truth," while NBC executives "are not."
Andy Lack
Losing Farrow and the Weinstein story is just one of many reasons that Lack, who returned as head of NBC News in 2015 after running the news division in the '90s, has drawn scrutiny. Lack's recent tenure has been dogged by controversy.
The network infamously lost the "Access Hollywood" scoop in the run-up to the 2016 election, and one of NBC's biggest stars, Matt Lauer, was fired last year over allegations of sexual misconduct against him.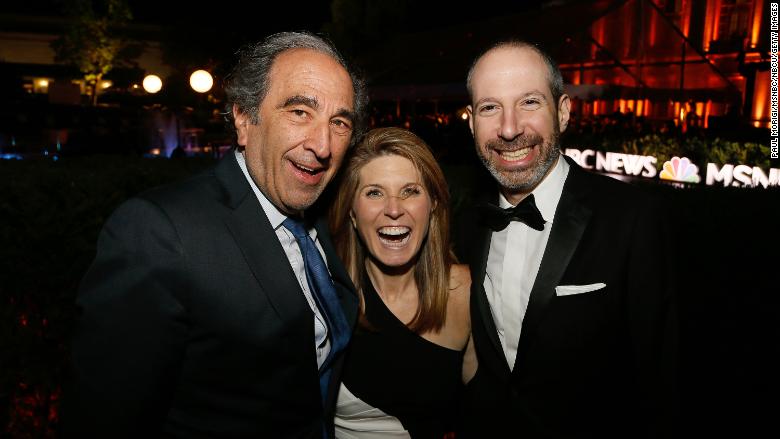 Sources told CNN last year that Lack and another NBC News executive were involved in the decision not to run Farrow's story. The other executive said to be involved in the decision, Noah Oppenheim, has insisted that the reasons for not running the story were completely on the level.
On Labor Day, following a weekend of gossip and speculation sparked by the Times and Daily Beast reports, Lack addressed the "unusual situation" in a memo to staff, reiterating the network's position that Farrow's story was not ready for air while the reporter was at NBC.
Lack asserted that, after eight months of reporting the story, Farrow "still did not have a single victim or witness willing to go on the record," and had interviewed only one woman who was willing to be identified but who did not mention Weinstein by name.
"So we had nothing yet fit to broadcast," Lack said in the lengthy memo. "But Farrow did not agree with that standard. That's where we parted ways -- agreeing to his request to take his reporting to a print outlet that he said was ready to move forward immediately."
Noah Oppenheim
Noah Oppenheim, the president of NBC News, has denied McHugh's account, telling the Times that Farrow and McHugh were told repeatedly that "the standard for publication is we needed at least one credible on-the-record victim or witness of misconduct" and that "we never met that threshold while Ronan was reporting for us." Oppenheim said he even encouraged Farrow to pursue the story, and offered tips.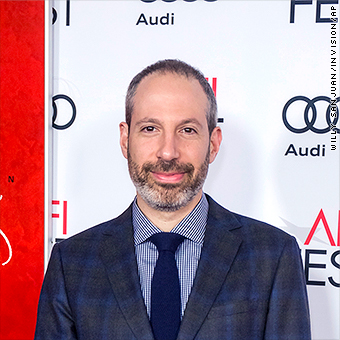 As for the claim that Farrow's interview in California was killed, Oppenheim said that decision was made after Farrow had already indicated that he would take the story to a magazine.
"We said: 'You've asked for permission to go elsewhere. You can't use an NBC camera crew for another outlet. You can do whatever you want to do," Oppenheim told the Times. "And you don't work for us.'"
But Oppenheim's name invariably is mentioned in stories about what happened with Farrow's reporting. HuffPost reported last year that Oppenheim told Farrow that Weinstein's lawyers claimed Farrow had a conflict of interest because Weinstein had worked with Farrow's estranged father, Woody Allen. NBC and Oppenheim have denied that Weinstein influenced the process in any way.
Sources told The Daily Beast that Farrow suspected that Oppenheim, who is also a screewriter and TV producer, was communicating with Weinstein about Farrow's investigation. An NBC News spokesperson told the Daily Beast that Oppenheim "never had a conversation with Harvey Weinstein about the content of NBC News' investigation."
Ken Auletta
Ken Auletta, a media writer for The New Yorker, helped Farrow find a home for the reporting after he parted with NBC. Farrow reached out to Auletta after encountering road blocks at NBC, which led to the stories landing in The New Yorker.
It's a move that Auletta likened to the Boston Red Sox trading Babe Ruth to the New York Yankees, one of the most infamous deals in the history of professional sports. "I still can't believe Ronan is only 30 and hitting home run after home run," Auletta told CNN's Brian Stelter.
Rose McGowan
Rose McGowan triggered a wave of speculation in 2016 when she tweeted that she had been raped by a Hollywood executive. Oppenheim told the Times those posts prompted him to encourage Farrow to interview the actress and activist. Farrow eventually secured an interview with McGowan last year. "From that point on, I think it's fair to say Ronan and I felt resistance," McHugh told the Times. "We were told to put the story on the back burner."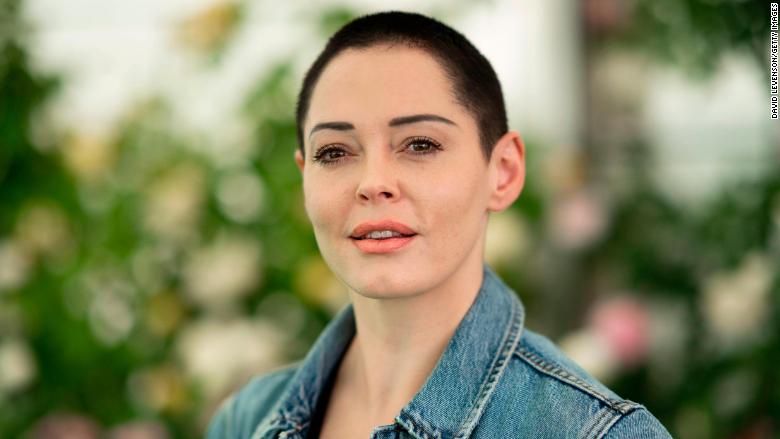 Rich Greenberg, executive editor of the NBC News investigative unit, told the Times the problem was the interview iteself: McGowan, he said never mentioned Weinstein's "name on camera with us." HuffPost reported last year that McGowan "withdrew her permission for NBC News to use the footage after she'd received legal threats from Weinstein." Weinstein, through a spokesperson, has consistently denied all allegations of non-consensual sex.