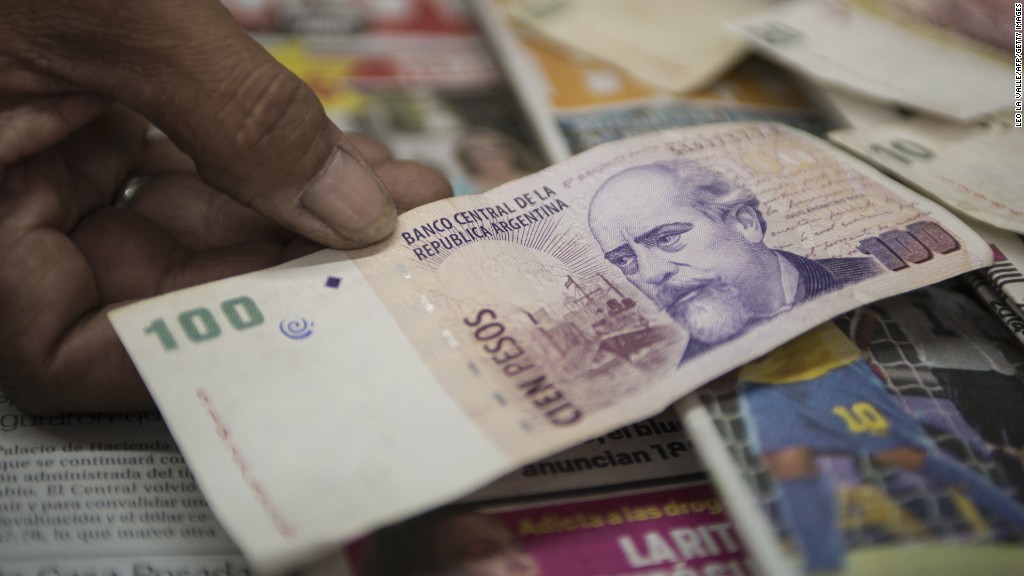 Argentina is getting rid of half of its government ministries and hiking taxes on exports as it grapples with the collapse of its currency.
President Mauricio Macri announced a series of austerity measures on Monday, the day before his government is due to meet officials from the International Monetary Fund. Argentina is trying to speed up the release of cash from a $50 billion bailout plan.
"I have to ask you to understand that this is an emergency and we need your support," Macri said, referring to Argentine exporters who will have to pay the additional tax.
The Argentine peso has cratered this year with investors worried about the government's ability to pay its debts. It has lost more than 50% of its value against the US dollar, one of many emerging market currencies that have come under pressure.
Last week, Argentina's central bank dramatically increased interest rates, from 45% to 60%, in an attempt to stabilize the peso.
Nearly 70% of Argentine government debt is in foreign currencies, according to credit ratings agency Moody's. The falling peso makes it increasingly hard for the government to pay back what it owes.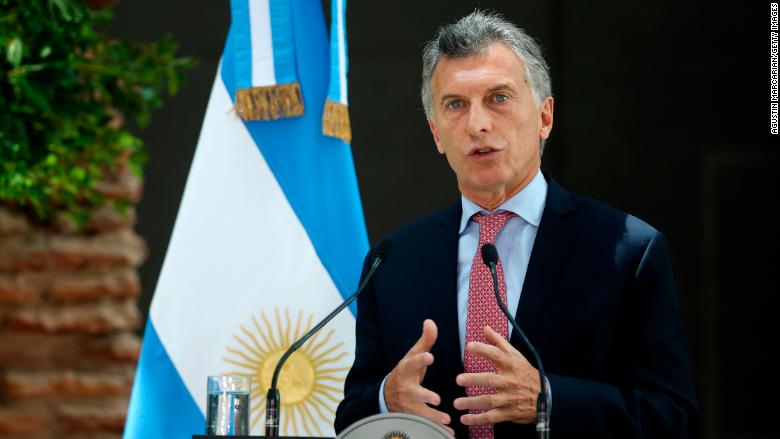 Macri and Finance Minister Nicolas Dujovne on Monday outlined their plans to try to get a tighter grip on government finances by boosting revenue and reducing spending.
"Given what is ahead of us, I have decided to make my team more compact, in order to focus our response on our upcoming agenda," Macri said. He didn't specify which ministries would be closed or combined.
Dujovne will meet with the IMF in Washington on Tuesday to push for accelerated payments from the financial lifeline arranged earlier this year.
But some analysts warned that the Argentine government's latest measures still fell short of expectations.
"The government has still not made clear how it plans to meet many critical IMF austerity conditions," Edward Glossop, Latin America economist at research firm Capital Economics, said in a note to clients Monday.
IMF officials may demand "more aggressive" spending cuts, he added.
-- Jethro Mullen contributed to this report.