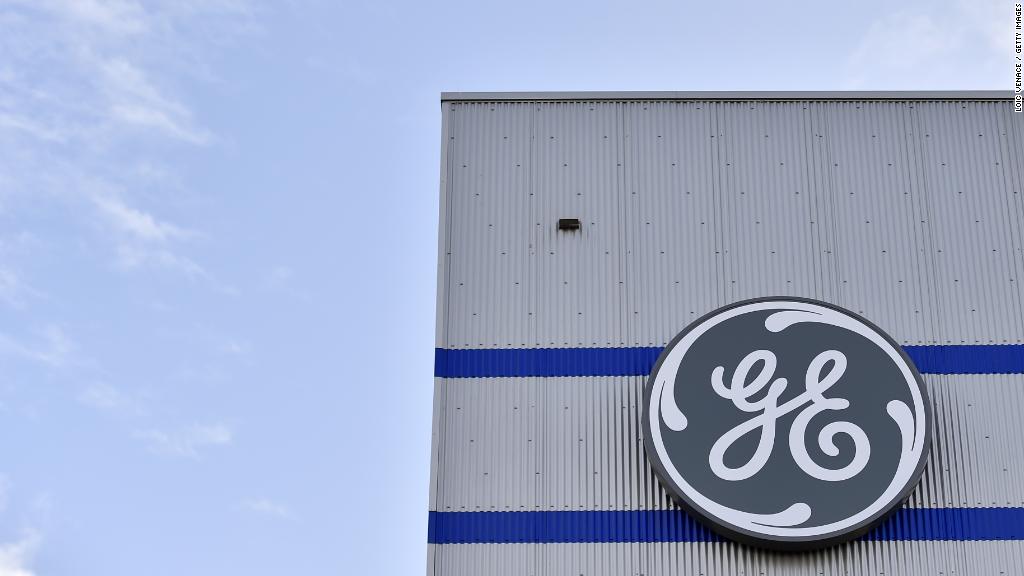 General Electric's crown jewel just got a bit smaller.
GE Aviation, the bright spot in the embattled conglomerate, agreed on Thursday to unload a Baltimore-based business for $630 million in cash.
The sale of Middle River Aircraft Systems, which makes thrust reversers that slow jets and hard casings for engines, is the latest in a long series of deals that have shrunk GEs vast empire.
Singapore Technologies Engineering is buying the aviation business in a bid to "scale up" its own aerospace capabilities. Middle River Aircraft Systems employs about 800 people and has designed and built aircraft for almost 90 years.
The $630 million price is subject to change based on certain factors, including GE's underfunded pension obligations. After years of inattention and historically low interest rates, GE (GE) has built up the biggest pension shortfall in the S&P 500.
GE has been dismantling its empire to pay down a mountain of debt and simplify the complex company. GE was kicked out of the exclusive Dow Jones Industrial Average earlier this year. And its stock price has been cut 60%.
GE is saying goodbye to its health care, oil and gas and locomotive businesses. It's still trying to find a buyer for the iconic light bulb division that Thomas Edison founded.
And GE has previously sold off its appliance division, the media giant NBCUniversal and much of the giant bank known as GE Capital.
But until now, GE hasn't moved to shrink its booming aviation business.
GE Aviation is the most exciting part of the renovated company. Its technology powers two out of every three commercial flight departures around the world. And GE Aviation sports a decades-long backlog of orders totaling around $200 billion.
Wall Street is hoping GE's jet engine business will lift the rest of the company out of the doldrums. The remnants of GE Capital — especially insurance and a defunct subprime mortgage company — continue to suck billions out of the parent company. Last month, GE agreed to sell its energy debt financing business to Starwood Property Trust (STWD) for $2.6 billion.
GE is holding on to its renewable energy division, which features a large onshore wind business. However, renewable energy remains a tiny part of the company's overall sales.
And GE Power, which makes power plants, has been slammed by the shift away from fossil fuels. GE has been laying off workers and shrinking its footprint. Last month, Bloomberg News reported that GE is also preparing to sell its power conversion business for about $1.5 billion -- or less than half it paid for the business in 2011.