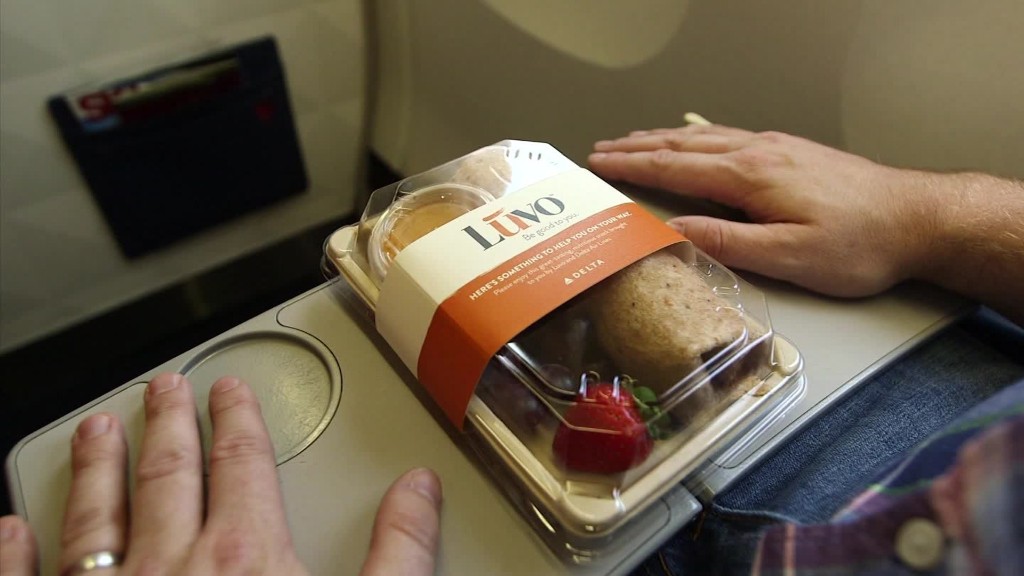 United and JetBlue did it. Now it's Delta and American's turn.
Both airlines have raised the prices of the first and second checked bags by $5 each. The first checked bag will cost $30, up from $25, for flights in North America and to some other destinations. The second bag will cost $40, up from $35.
Airlines are battling rising fuel and labor costs, which are taking a toll on their bottom lines.
In July, Delta and American both cut their outlooks for full year earnings. The International Air Transport Association, a global industry group, has slashed its forecast for total profits for the global airline industry in 2018 by 12%.
The airlines are making up those costs with ancillary fees, like checking bags and picking a seat.
Delta collected $375 million in baggage fees during the first six months of 2018, according to Bureau of Transportation statistics. That was down 15% from the same period last year. American collected $603 million over the same period, up 5%.
Overall, the US airline industry collected $2.4 billion in the first six months of the year, which was up 7% from the same period a year earlier.
The price hikes come nearly three weeks after United (UAL) and JetBlue (JBLU)increased their baggage prices by $5 each.
Delta said that passengers can still check bags without paying a fee by having status in its SkyMiles loyalty program, flying in first class or booking the flight with an eligible SkyMiles credit card from American Express.
American will continue to offer free checked bags for its elite status members, for passengers in first, business and Premium Economy class, and in certain other cases.
— Chris Isidore contributed to this report.