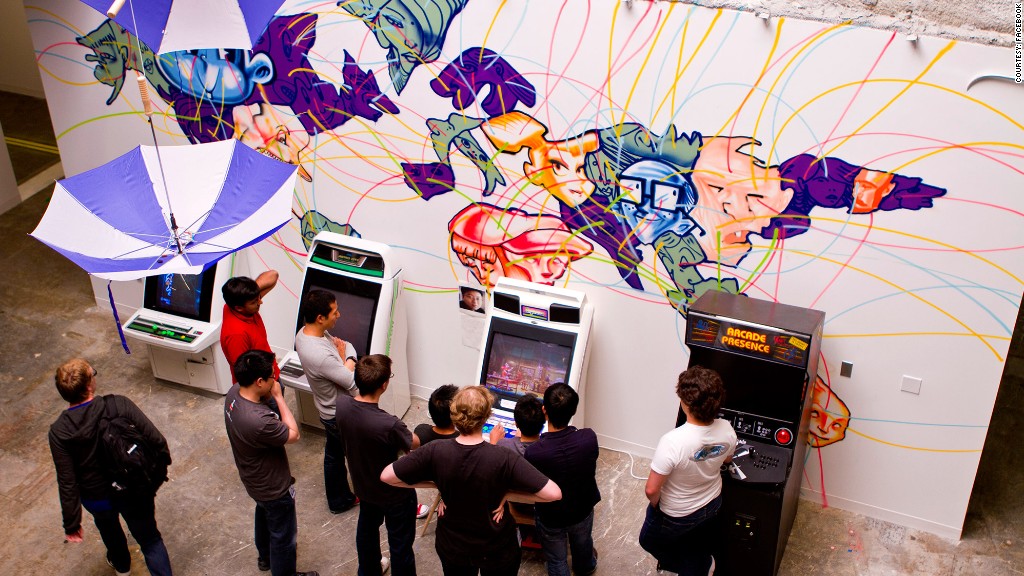 15
% of MBAs who want to work there

: 6.49%

Headquarters

: Palo Alto, CA
What makes it great: Facebook slipped to #15 on the list from #11 last year, but the company continues to dominate social media worldwide. In February Facebook acquired WhatsApp for a whopping $19 billion and rapidly competes to develop its own versions of popular apps, such as the upcoming Snapchat-like Slingshot. With the company's recent poaching of PayPal President David Marcus to head up Facebook's mobile messaging efforts, employees can expect to keep building Facebook's reputation as a tech pioneer.
Facebook's laid-back culture takes its lead from hoodie-wearing CEO Mark Zuckerberg, who places value on an open workplace (he has the same size desk as the rest of the staff). Plus, the perks aren't bad -- three free meals a day, free laundry, cash for child expenses and more.
What they're looking for: Facebook wants to see impressive answers to this question: What have you built? "We look for people with proof of strong success at previous companies and a diverse array of talent," says Slater Tow, a spokesperson. "One of the most important aspects is proving you are passionate about the company and its mission to make the world more open and connected."
First published June 18, 2014: 9:59 AM ET
Partner Offers
Paid Partner