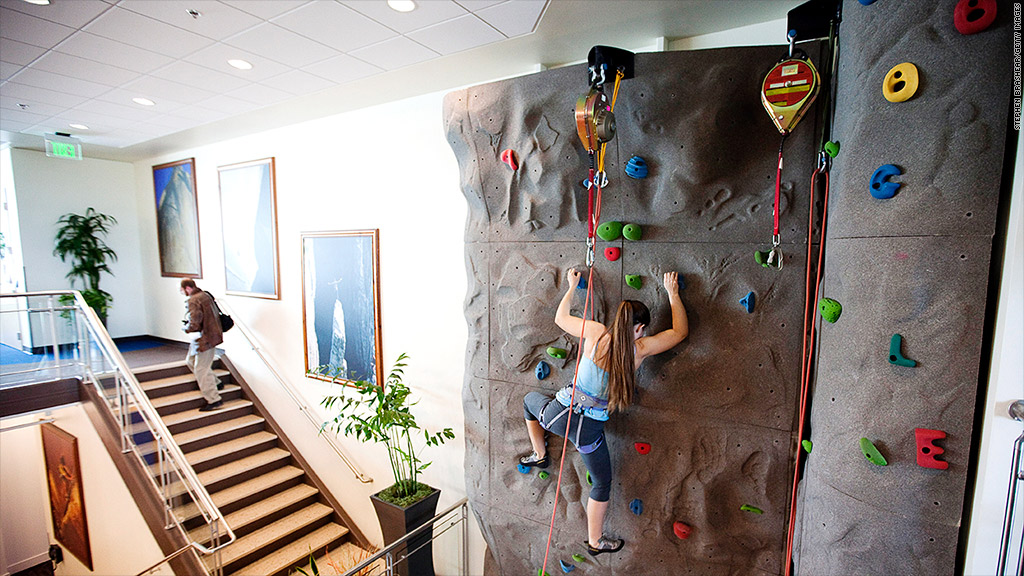 1
% of MBAs who want to work there

: 27.13%

Headquarters

: Mountain View, CA
What makes it great: For the eighth year in a row, Google is the most sought-after employer among MBA students, and for good reason. Google is a playground for big thinkers who want to "do cool things that matter," as its careers site proclaims.
The company experiments with all kinds of innovation, including self-driving cars, glucose-tracking contact lenses and robots that can run 30 miles an hour. Plus, Google perks are unrivaled -- gourmet meals, on-site doctors, daycare for children and legal advice are all offered completely free of charge.
Diversity, though, is a weak spot -- as at many major tech companies. A recent diversity report revealed that 70% of Google staffers are men, and 61% are white. To help change things, Google said it's investing in STEM education efforts and has launched networking and career development programs like The Google Women in Engineering Network and Women@Google.
What they're looking for: As Google's culture page states: "We hire technical folks with a healthy disregard for the impossible." The company stresses leadership, expertise, problem-solving skills and "googleyness," or the right culture fit, in their hiring standards. There's room for visionaries with fascinating backgrounds in dozens of fields, from artificial intelligence to data compression.
First published June 18, 2014: 9:59 AM ET
Partner Offers
Paid Partner