6. Boston Consulting Group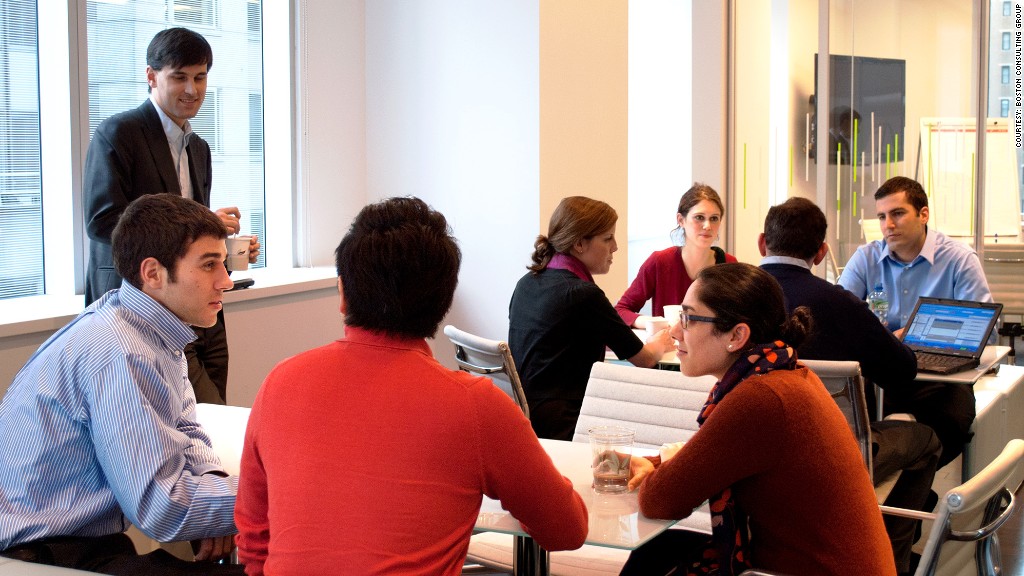 6
% of MBAs who want to work there

: 12.41%

Headquarters

: Boston, MA
What makes it great: This consulting firm often tops best employer rankings, thanks in part to the autonomy employees enjoy over projects and the company's strong reputation. The firm also provides generous benefits, including a $5 health care copay and support for elderly parents.
Consultants are expected to challenge the status quo to create real change for their clients. "The impact we have is inspiring," says Lucy Brady, lead partner for recruiting in the Americas. "Both in the public and private sector, we really believe we are changing the world."
What they're looking for: BCG has grown year over year and expects to hire its largest incoming class of MBA grads this year. Opportunities exist for generalists as well as for experts in operations, analytics and tech. "A diversity of backgrounds continues to be important to us," Brady says. "We want people with great collaboration skills and a passion for driving results."
First published June 18, 2014: 9:59 AM ET
Partner Offers
Paid Partner