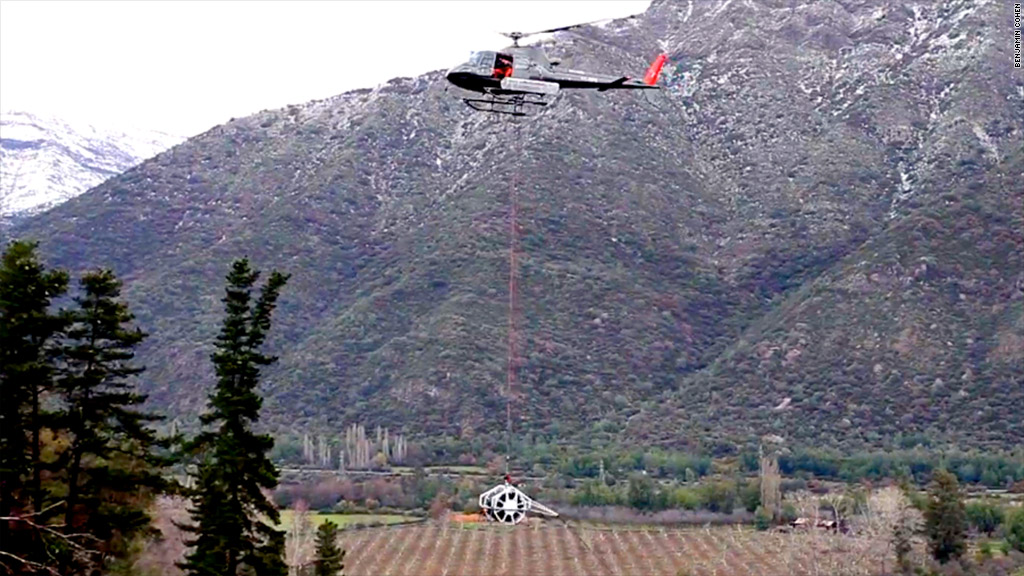 Name

: Benjamin Cohen

Company

: TOHL
Benjamin Cohen moved to Santiago from Atlanta in the spring of 2012 when he was accepted into Start-Up Chile -- before even having a full business plan.
Cohen and the team at TOHL (Tubing Operations for Humanitarian Logistics) created a new way to install piping. They outfit a helicopter with a spool that deploys semi-flexible piping. Installation quick and doable over any kind of terrain, which makes it's easier to bring water to communities after a natural disaster or to poor areas that lack appropriate infrastructure.
"A lot of interesting business ideas are coming out of Start-Up Chile when they would have no chance in any other setting," Cohen said. "It gives to very early-stage companies when it's difficult to get investment."
Those who participate in the incubator don't have to stay in Chile after the six-month program is over, but Cohen is still there. Unlike a lot of the tech companies in the program, it's not as easy for TOHL to relocate. Plus, Cohen said he's forged business relationships in the country and has met potential clients he wouldn't want to lose. He made his first sale earlier this year.
First published January 15, 2014: 3:46 PM ET
Partner Offers
Paid Partner