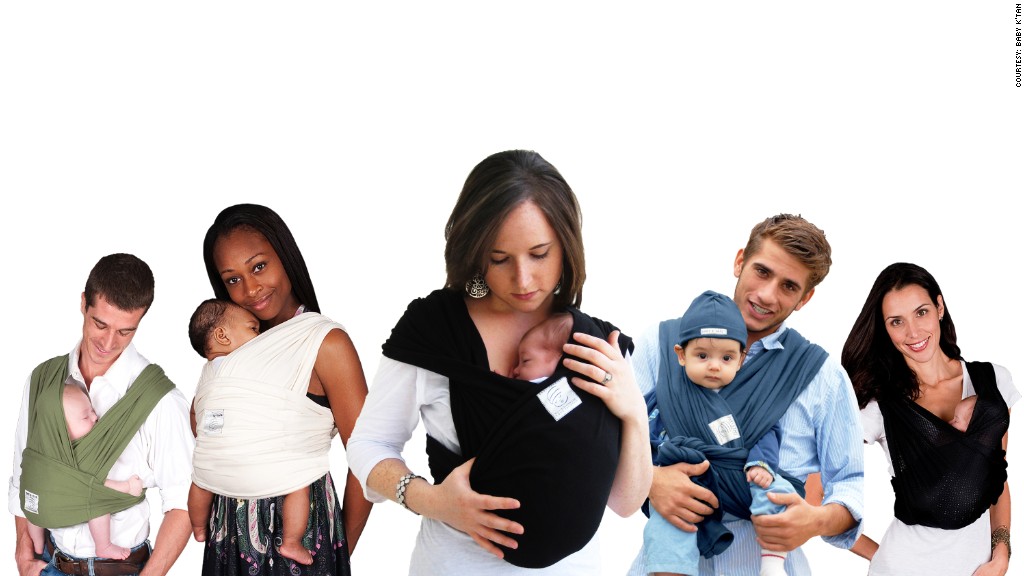 After conquering the U.S. market with its 100% cotton baby carriers, Baby K'Tan is now looking overseas to grow its sales.
India, with its billion-plus population, is a prime candidate, said Michal Chesal, who co-founded the company in 2007. In fact, with a reported 51 births births every minute, the United Nations predicts that India could overtake China as the world's most populous country in 2028.
"Babies are being born there all the time. Its huge population is a great market opportunity for us," said Chesal.
Baby K'Tan's baby carriers cost between $50 and $60. Last year, the Davie, Fla.-based firm hit $2 million in annual sales in the U.S., where its products are sold online and in major retail chains.
Chesal has spent the last year connecting with distributors and retailers in India. The process is taking time.
"We've faced some pushback on our pricing," she said. "Our $50 price point works very well with the mid-income consumer here in the U.S. but maybe not in India."
Once she overcomes those issues, Chesal said Baby K'Tan is "equipped to enter India this year."
First published May 22, 2014: 3:24 PM ET
Partner Offers
Paid Partner