Elsa & Anna light-up dresses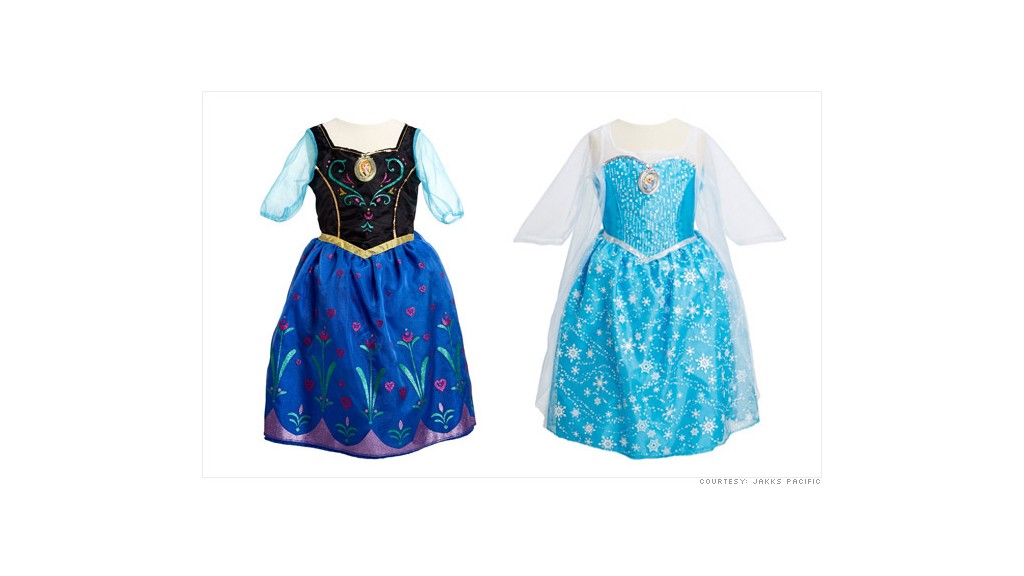 Price

: $34.99 each

Age

: 3 and up

Maker

: Jakks Pacific
The massive box office success of Frozen kept parents racing to score dresses, dolls, dishes -- pretty much anything "Frozen"-themed -- before they disappeared from stores.
And the frenzy isn't about to die down anytime soon.
Toymakers are now unveiling new "Frozen" products (mostly being released in the fall), and CNNMoney.com has the exclusive first look.
Analysts expect these light-up musical dresses (one for each princess!) to be some of the hottest items.
The Elsa dress features 16 seconds of Idina Menzel's "Let it go." If Anna is more your style, her dress has 16 seconds of Kristen Bell singing "For the first time in forever."
Related: 'Frozen' Elsa dress selling for $1,000 on eBay
Both dresses are motion activated and light up in sync with the music.
"We've had a Cinderella and Ariel light-up dress before," said Stephen Berman, co-founder of Jakks Pacific (JAKK), which manufactured the dresses. [These versions] take role play to a new level of imagination."
First published June 18, 2014: 12:35 PM ET
Partner Offers
Paid Partner