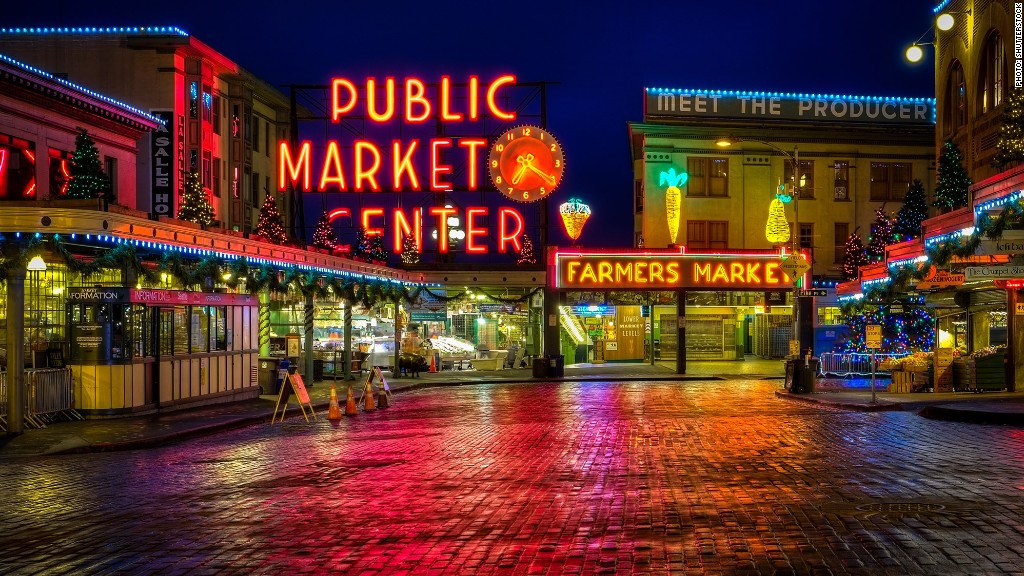 "Seattle historically is a place that attracts pioneers to come and do their own thing," said Maud Daudon, CEO of the Seattle Metro Chamber of Commerce.
The city boasts a long list of corporate pioneers: Microsoft (MSFT), Starbucks (SBUX), Costco (COST) and Amazon (AMZN).
"This legacy has cemented people's confidence in our creativity and innovative spirit," said Daudon. At the same time, these companies have become a magnet for young talent from around the country.
"Many of these folks then get the itch to leave and start their own firms," said Daudon. She cited tech, aerospace, fashion design and gaming as hot for new startups.
Seattle doesn't offer big tax incentives to business creators, but it does boast a deep pipeline of private-sector funding and a strong mentoring network.
What's more, aspiring entrepreneurs can tap incubators and business programs at the University of Washington and community colleges.
"These schools are pushing people to challenge the status quo and improve on it," Daudon said.
First published July 9, 2014: 2:39 PM ET
Partner Offers
Paid Partner