Championing sustainability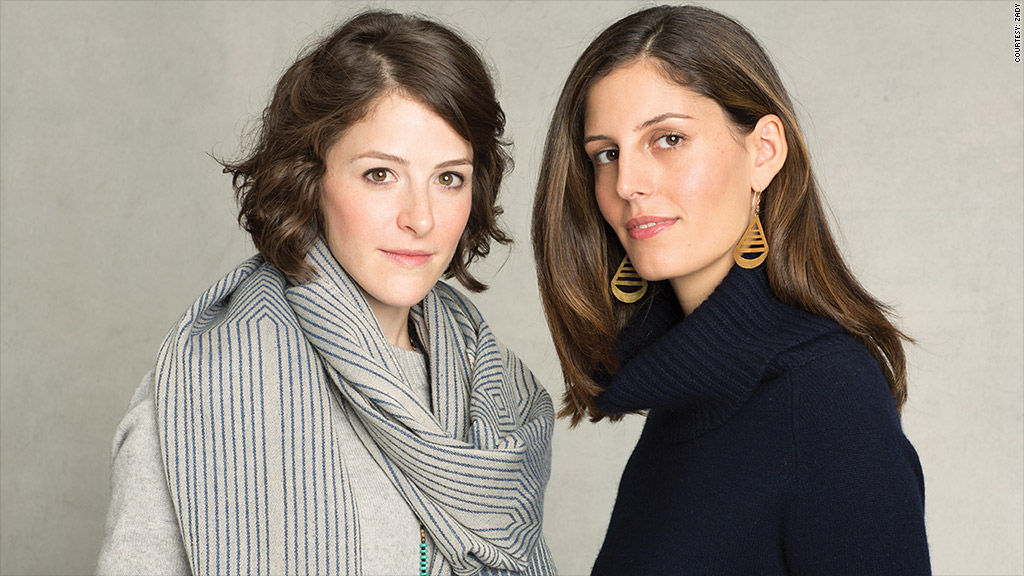 Many people want to know where their food comes from -- but clothes and accessories? Not so much.
E-commerce platform Zady is working to change that by selling high-quality, eco-friendly items at affordable prices.
Co-founders Maxine Bédat and Soraya Darabi vet designers (they have about 60 on the site) and sell their goods. They're not only looking for transparency, but for timeless pieces that are beautifully crafted. Each item's page offers details on where it's made and the raw materials that are used.
Related: Ethical fashion: The story behind the label
The company launched one year ago with the intention to "lift the veil behind the fashion industry," said Bédat. They'll soon introduce their own Zady line -- beginning with a sweater to be sold this holiday season -- so they can be involved in every stage of the sourcing.
"The natural step is to get our hands dirty and figure out, 'What does it mean to make the most sustainable brand?'" said Bédat.
Bédat said they're growing every month, but "the real focus for us is growing the right way -- not growth at all costs."
First published September 10, 2014: 11:42 AM ET
Partner Offers
Paid Partner