Gabe Klein has transportation in his blood. Growing up, he worked in his parents' bicycle shops, which instilled an early passion for alternative transit. Klein, 44, joined Zipcar when it was still a startup, helmed Washington D.C.'s Department of Transportation when it implemented bikeshare and smart parking, and led Chicago's DOT to launch its own bikeshare program and redesign a new Riverwalk. Today, he's back in D.C., advising transit startups and working with Fontinalis Partners, a venture capital fund that invests in next-generation mobility.
What do you actually do all day in your job?
This is a tough one, I don't have one job per se. Since leaving government at the end of 2013, I am once again an entrepreneur. I help companies, governments, and organizations figure out how to work together, and often play an intermediary role, primarily in transportation, land use, and technology, or the intersections of those. I am also writing a book.
1
How many hours do you sleep?
I love eight, but with a young daughter often settle for six. I think I sleep more in the winter too and less in the warmer months.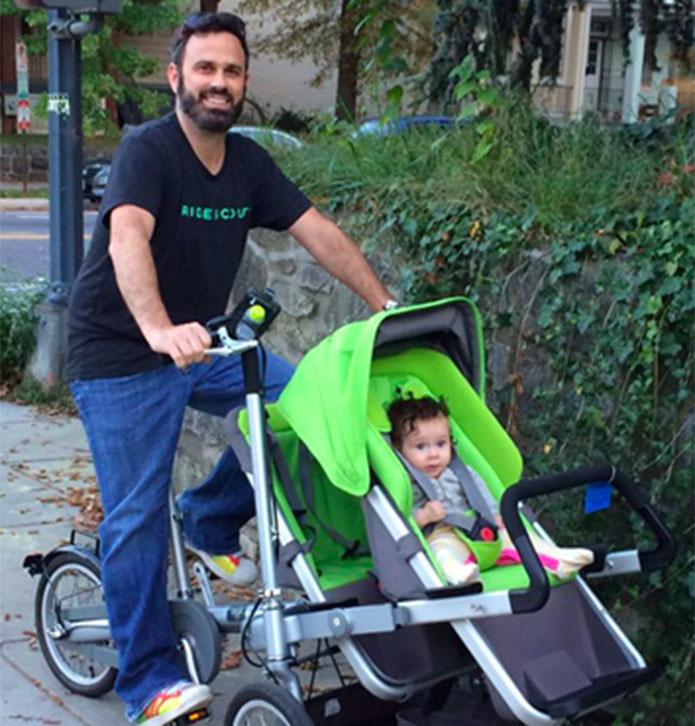 2
What do you eat for breakfast?
It ranges from a protein bar and a cup of coffee on a busy day, to a bowl of whole grain cereal and a chai tea if there is more time to be had.
3
If you could pitch to one person, who would it be?
Hmmm, it used to be Richard Branson but I got to do that, so … maybe the president? I worked for Rahm Emanuel in Chicago and have been to the White House but never had that opportunity to pitch him on an idea. A friend actually got to sell him on a taxi idea we are working on. Pretty cool.
4
What's on your homescreen?
In my home office, I usually have a Mac up, a PC, an iPad, and an iPhone. My young daughter and wife are on all of them I think.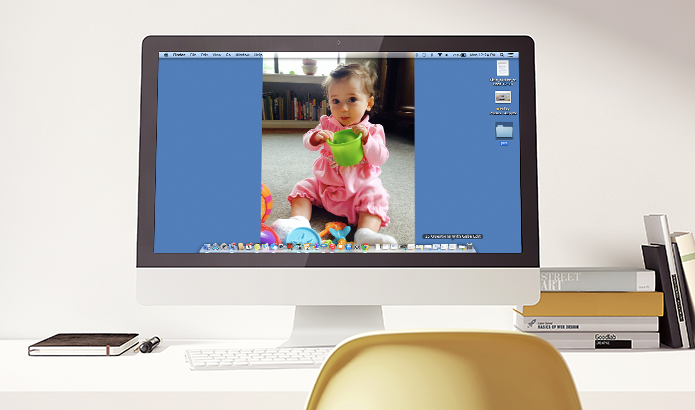 5
How often do you exercise?
When it's warm, 3-5 days a week, when it's cold, 0-2 times a week. I am trying to get back into it at my favorite gym in D.C., Balance Gym, and am working with a personal trainer to shake off the thick cobwebs of winter + first year baby sleep deprivation and general laziness.
6
What app can't you live without?
Google Maps, I use it far more than normal.
7
What's your favorite city?
One city?? Well Washington D.C. then, not the one people think about on TV shows like House of Cards, but the real D.C. with 630K local people that live, work and play here all year. It's an amazing place, in many ways a secret in terms of how wonderful it is to live here.
8
Uber, Lyft, or yellow cab?
I use all three. Uber is a great service, can't argue with that. Lyft is a great company and pioneered the model. Yellow cab and the taxi industry in general needs to stage a comeback by embracing technology and getting less regulation from government. Plenty of business for all as the pie is growing for point-to-point transportation.
9
Are there any social platforms you won't participate in?
I only have time for a few, mostly Twitter. Anyone remember Friendster? My cats actually have Catbook pages.
10
What are you reading right now?
I am writing a book actually about how to get things done in cities, fast, via public-private collaboration. Reading? Who has time to read books? Er…. I did just get Judith Rodin's book on resiliency but I have a hard time being disciplined enough to finish a book lately.
11
The Strand or City Lights?
City Lights. My dad used to hang out at City Lights in SF in the '60s and had a coffee house in the Haight called The Sign of The Fool with lots of books he bought there. Also love Powell's in Portland.
12
Best piece of advice you've been given?
"Make as many mistakes as possible in as little time as possible. Try not to repeat"
13
What keeps you up at night?
Three things: 1. A lack of awareness worldwide of the ratio of population growth to resource consumption. 2. That we allow our streets to be unsafe. Cars kill 1.24 million people a year worldwide and are the #1 killer of youth ages 10-19. 3. As technology evolves at an incredible rate, automation, combined with our increased productivity will have an almost unfathomable effect on the ability to find work and therefore our social structure.
14
If you could tell your 18-year-old self one thing, what would it be?
Only those who go too far know how far they can go.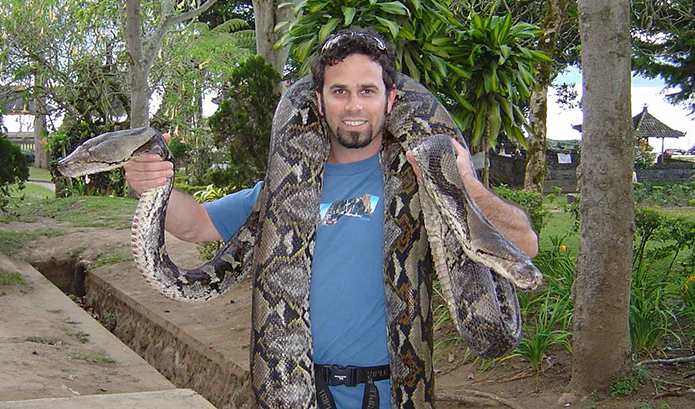 Readers: Are you a tech entrepreneur with a story? Email
sara.obrien@cnn.com
for the chance to be profiled in an upcoming story.
15