Saadia Muzaffar, who was born and raised in Pakistan, is a leading force in Canada's tech scene. When she's not championing the need for women in tech, she's running marketing for e-commerce firm AudienceView. In 2011, she founded TechGirls Canada, a community that promotes women's leadership in technology. She also organizes Startup Weekends and is passionate about gender issues.
What do you actually do all day in your job?
My days are a constant juggling act.
At my day job with AudienceView, it's data wrangling to make informed decisions and measure progress, team collaborations and big-picture planning to help us get and stay ahead of the curve. Plus, keeping tabs on what's happening out in the tech world.
I also lead partnerships for TechGirls Canada (TGC) to improve both gender and racial representation in tech and I advocate for initiatives like ADC's Lets Make the Industry 50/50 Initiative.
1
How many hours do you sleep?
Usually I sleep about 7 hours. I am remarkably friendlier if I've clocked 8 hours though.
2
What do you eat for breakfast?
Today it was whole-grain toast with avocado and sea salt. Earl grey tea.
3
If you could pitch to one person, who would it be?
I'd pitch to Aileen Lee from Cowboy Ventures. She is gunning for where the puck is headed, and helping steer it to where it ought to be.
4
What's on your homescreen?
5
How often do you exercise?
Twice a week usually, three times ideally -- plus two 30-minute walks every day.
6
What app can't you live without?
I fully plan on being able to live without any apps -- but I would fight the longest to give up Buffer. It delivers on its promise, their culture of transparency is an inspiration for startups the world over, and the customer service is top-notch.
7
What's your favorite city?
Toronto. It feels like you have the whole world around you to dip in and out of -- Koreatown, Chinatown, Little Italy, Little Portugal and Little India -- which feels just like traveling. The city with a big heart and some unwieldy politicians.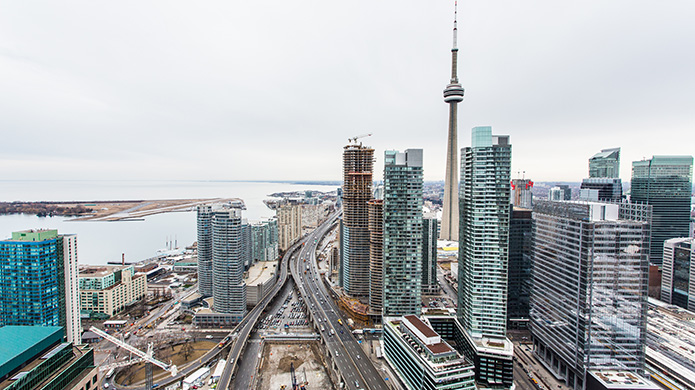 8
Uber, Lyft, or yellow cab?
Lyft!
The fact that 14 of Lyft's 30 executives at the director level and above -- 47% -- are women, including leaders in engineering and operations, is a definite affinity.
9
Are there any social platforms you refuse to participate in?
My selection is based strictly on whether I have the time to be well-present on any platform. I am really big on Twitter and Facebook, I keep up with LinkedIn for keeping track of professional trajectories. I didn't opt for Ello, but I'm curious about what it will seed.
10
What are you reading right now?
I typically read two books simultaneously –- so on my bedside right now are:
Esi Edugyan's Half-Blood Blues, which follows a jazz bassist into 1940s Berlin and Paris.
Ben Horowitz's the-struggle-is-real The Hard Thing About Hard Things, which details war stories of having built and funded some of the most influential tech startups amidst his favorite song lyrics.
11
The Strand or City Lights?
The Strand. They speak to my obsession of reading, and with so much spirit. I mean, hard to beat 18 Miles of Books!
12
Best piece of advice you've been given?
Two pieces of advice that guide my compass:
1. From my entrepreneur dad: "Master choosing to do what scares you."
2. From one of my earliest bosses, also an entrepreneur: "Live close to where you work. People aim to make more money in order to buy back their time, instead of guarding the time they have."
13
What keeps you up at night?
Striking the right balance between doing justice to legacy business lines and investing in new growth models that won't bear fruit for another few years.
Inertia.
14
If you could tell your 18-year-old self one thing, what would it be?
"Just because you can, doesn't mean you should. Live intentionally. Reach for what speaks to you. It'll work out, I promise."
Readers: Are you a tech entrepreneur with a story? Email
sara.obrien@cnn.com
for the chance to be profiled in an upcoming story.
15