But what about its legal woes?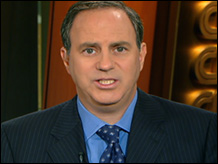 A back to school boycott at Wal-Mart? CNN's Andy Serwer explains. (August 10)
Play video

NEW YORK (CNN/Money) - Wal-Mart's big yellow smiley face hasn't had much to be happy about lately.
The world's largest retailer has seen same-store sales growth rates at its U.S. stores dwindle during the past few years. And the company has lately come under fire from unions, small business owners and minorities.
But some analysts say that an undervalued stock lies behind the bad headlines. Even though shares are trading near a five-year low, they argue that Wal-Mart's (down $1.17 to $47.93, Research) best days are far from over since the company still is able to lure plenty of consumers to its stores with big discounts.
"The company is so big and its purchasing power is so huge... it has the power to keep prices low for its customers," said Oppenheimer retail analyst Bernard Sosnick.
Still, the slowing sales growth is a sign that Wal-Mart needs more than purchasing clout and "everyday low prices" to inject life into its shares.
Some say consumers want name brands, style and a wider selection, in addition to bargains. So if Wal-Mart wants to become a growth stock again, the company is going to need to do more than just fight bad public relations. It's going to have to get a younger, hipper consumer to start shopping at its stores.
Investors will find out more about how Wal-Mart is doing with these efforts when the company reports its fiscal second-quarter results Aug. 16. Analysts expect profits to increase just 5 percent, to 65 cents a share, and that sales will increase 10 percent, to $77.4 billion.
Cheap and chic?
Wal-Mart describes its customer base as the heart of middle America.
Thanks to these folks, Wal-Mart generated more than $288 billion in sales in fiscal 2005, which ended in January. But tough times have hit its consumer base lately as higher gasoline prices pinch already tight budgets.
The solution? More affluent consumers.
Wal-Mart wants to draw them in and is getting rid of store clutter and adding more stylish home goods. The company has even opened a Manhattan office dedicated to sussing out hot street trends, hoping that SoHo inspired garments will bring a more fashion-conscious, freer-spending customer to its stores.
Harnessing the fickle winds of fashion could pay off. Of the 100 million customers that shop Wal-Mart each week, only 34 percent buy clothes, according to STS Market Research.
But Target, whose comparable sales growth has outpaced Wal-Mart's for more than a year, said its profit jumped 50 percent in the most recent quarter thanks to apparel sales.
Although Target charges, on average, 14 percent more for its clothing than Wal-Mart, shoppers appear willing to pay that price if their T-shirts are made by trendy designers like Isaac Mizrahi and Cynthia Rowley.
Thinking outside the box
Another problem Wal-Mart faces is the saturation issue. A steady parade of new store openings could be partly to blame for slowing same-store sales since the company often builds new stores close to existing ones.
Still, the company sees the cannibalization of old stores as a necessary evil to continue expanding its overall market share. And while this may hurt same-store sales figures, investors shouldn't overlook the fact that new stores will help Wal-Mart's overall revenue to grow at a 10 percent clip in fiscal 2006 and 2007.
In fact, industry research group Retail Forward said the retailer will likely top $500 billion in sales in five years.
Wal-Mart is also expanding aggressively overseas to help generate revenue in largely untapped markets, opening more than 1,500 stores in nine countries since 1999.
And of the approximately 365 new stores Wal-Mart plans to open this year, 155 to 165 of them will be overseas.
International sales hit $56.3 billion in fiscal year 2005, an 18.3 percent increase over the previous year, and nearly twice the growth rate at Wal-Mart's domestic stores. Wal-Mart generates nearly a fifth of its overall sales from outside the U.S. So until saturation becomes an issue abroad, Wal-Mart appears to have a lot more growth opportunities ahead.
Rock bottom?
With this in mind, it looks like Wal-Mart's stock is close to bottoming out.
"We've seen the worst of a culmination of negatives," Sosnick said. "The company's taking care of its legal costs by revamping from the top down and fighting its detractors. We've had the huge spike in gasoline prices that hurt consumers. There's just not much more downside."
But how much upside is there? Sosnick predicts that the stock will hit $60 to $70 within the next few years, up from its current price of about $49.
He's not the only one who thinks Wal-Mart's shares could get back on track. HSBC analyst Mark Husson upgraded Wal-Mart's stock this week. He thinks the company's pricing power will increase as it buys more lower-priced goods from Asia and China and adds that the stock is undervalued.
Wal-Mart shares trade at 18.4 times fiscal 2005 earnings estimates of $2.66 a share, cheaper than rivals Target (down $0.50 to $56.65, Research) and Costco (down $0.39 to $42.60, Research), which both trade at about 21 times their estimated earnings for this year.
Wal-Mart's earnings are expected to grow at about 14 percent a year for the next five years, a healthy pace for a company of its size. In addition, the company also pays a dividend of 60 cents a share, for a yield of about 1.2 percent. While this is lower than the average yield, investors can take comfort in the fact that Wal-Mart has a history of steadily increasing its dividend. The payout has more than doubled over the past five years.
Of course, there are some risks. Wal-Mart's campaign to attract new shoppers could backfire if the company alienates its core customer base. Plus, the company is so big now that it's unreasonable to expect profits to grow as rapidly as they did when the company was smaller and younger. But the stock is a bargain and will probably be a stable performer.
___________________________
Eminent domain might be a big box store bonanza. Click here for more.
Stock spotlight picks have been on the money. Click here to see how our picks fared.
July retail sales rose, but trouble may lurk. Click here to read why.
Oppenheimer's Bernard Sosnick does own shares in Wal-Mart, but his firm has no investment banking relationships with the company. HSBC does have a banking relationship with Wal-Mart and analyst Mark Husson owns Wal-Mart shares.