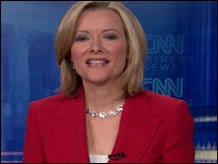 CNN's Gerri Willis shares five tips on where you should turn for help. (September 16)
Play video

NEW YORK (CNN/Money) - Governments, charities and companies are scrambling to help Katrina survivors around the country. And they're managing to provide an unprecedented level of assistance.
But if your life has been turned upside down by Katrina, figuring out just where to go to get that assistance can be daunting.
Here are some of the key ways to access assistance relevant to five key areas in your life: your money, your home, your health, your job and your kids.
Your money
If you need immediate cash assistance You can apply for disaster assistance by calling 1-800-621-FEMA (3362). You can also register online at www.fema.gov.
Families in need can also call the Red Cross 1-800-975-7585 to apply for aid. You may be entitled to receive up to $26,200 in grant money from FEMA.
HOPE Coalition America also offers free financial coun¬seling and assistance to individuals and small businesses affected by disasters. For more information you can call: 1-888-388-HOPE (4673).
If you don't currently have a photo ID or ATM card, you may still be able to cash checks and withdraw cash at your bank. Most banks in affected areas have waived the usual documentation. To find out what banks are open and what services are available, you can either visit www.fdic.gov or call 1-877-ASK FDIC.
If you need Social Security benefits Go to the nearest office of the Social Security Administration. To find those locations, call 800-772-1213. You'll be able to get emergency payments if necessary. Evacuees who enroll by Sept. 18 will have their October payment and all future payments deposited directly into their bank account, regardless of their whereabouts in the aftermath of the hurricane. For more information, visitwww.socialsecurity.gov/emergency.
Lost documents If you need to replace you ATM card, credit card, drivers license, visa, passport or medical records...Immediately contact your bank and call your credit-card company to get new cards. If you lost your license, you can go to the DMV office and get a new license free of charge. The DMV can retrieve your information and compare your signature electronically for verification. For more information visit www.expresslane.org. To replace vital documents like visas, passports, and medical records, visit: www.firstgov.gov.
Tax extensions The IRS has extended tax-filing deadlines for residents in places declared disaster areas. Residents of those areas will have until Jan. 3, 2006 to file tax returns, submit tax payments or make tax deposits for 2004 and estimated taxes for 2005.
Tapping retirement funds The IRS has eased restrictions for Hurricane Katrina survivors who wish to take loans or make early withdrawals from their 401(k)s and other workplace retirement plans. Congress is close to passing a measure that would waive penalties for early withdrawal and provide other breaks.
Need legal help? After the President declares a disaster, you may be able to get free legal advice through the American Bar Association. Thousand of lawyers have volunteered to assist people with insurance claims, home repair contracts, licensing, wills and other documents.
Legal advice is limited to cases that will not produce a fee. This means you can't ask advice about a personal injury lawsuit, according to Rani Mathura, the Chair of the American Bar Association Young Lawyers Division.
To find a lawyer, contact the American Bar Association. The toll free hotline in Alabama is 800-354-6154. In Louisiana the number is 800-310-7029 and in Mississippi that number is 866-255-4495. For more information, log onto www.abanet.org.
Your health
Health insurance concerns: You don't have your insurer's number or any other account information. Or maybe you're in a new state and your company is temporarily out of business.
If any of these situations applies to you, call 1-800-644-1818, which operates 24 hours a day. The toll-free number was set up by America's Health Insurance Plans – a national association of 1,300 health insurance providers.
The people staffing AHIP call centers can patch you through to your insurance company, which will answer your coverage questions. Or, if you're uninsured, the AHIP staff can direct you to the appropriate social services agency that can help.
For information on what specific health insurance companies are doing about coverage and policies for Katrina survivors and to get their toll-free numbers, check AHIP's Web site, at www.ahip.org/HurricaneResponse.
Prescriptions: Walgreen's, Rite Aid, Wal-Mart, CVS and Kroger's are filling prescriptions for Katrina survivors who have been displaced. In many instances, evacuees are just coming in with an empty prescription bottle, said RiteAid spokeswoman Jody Cook. Even if you're not a regular customer of the store, the stores will work to get you what you need. If you do not have enough money, they may dispense emergency prescriptions free. "We want to make sure people who need their prescriptions get them," Cook said.
In addition, Rite Aid and CVS have dispensed emergency pharmacy units to affected Gulf Coast areas.
Medicare and Medicaid: For questions about registering for or receiving benefits, call 1-800-Medicare (1-800-633-4227). President Bush said he would grant evacuee status to every resident from counties declared disaster areas as a result of Katrina. That move is intended to facilitate your receiving your federal benefits such as Medicaid in any state where you are currently. Any evacuee can contact the nearest state or local benefits office to get information about enrolling. Those with Internet access can go to www.govbenefits.gov.
Counseling: If you need crisis counseling, there are several resources. You can register at a local Red Cross chapter or shelter, which have trained mental heath workers available. Likewise, the Salvation Army has counselors at every mobile kitchen and canteen where it is serving food across the country, as well as outside every FEMA disaster relief center in Louisiana.
The National Suicide Prevention Hotline for Katrina survivors is 1-800-273-TALK (1-800-273-8255). The hotline is for anyone suffering from the emotional effects of the disaster, not just those who may be suicidal.
Plus, the Department of Health and Human Services lists other mental health and disaster counseling resources at: www.hhs.gov/katrina.
Your home
Housing assistance If your home has been completely demolished, you can apply for long term housing with FEMA. This will let you to live rent free for a fixed period of time.
What about my mortgage? Most mortgage companies have offered hurricane victims relief on their mortgage payments. They're extending grace periods -- up to 90 days to make a payment and postponing foreclosure actions for any borrowers living within zip codes identified by FEMA as part of the federal disaster area. Borrowers there will not be charged late fees and late payments will not be reported to credit agencies, preserving the credit ratings of victims.
Mortgage Bankers Association spokeswoman Laura Armstrong urges homeowners to contact the lender to whom they make monthly payments, which can be different from their original mortgage banker, who may have transferred account to other financial institutions.
What about property tax payments? Right now, storm victims in Mississippi don't have to do anything -- property tax rates are determined in January and tax bills are not due until February. "We're advising people to wait and see if the legislature and counties take some action to adjust taxes," said Kathy Waterbury, spokeswoman for the tax office.
In Louisiana, 12 parishes have granted extensions to taxpayers unable to file returns or make payments due to the effects of Hurricane Katrina, according to the Louisiana Association of Tax Administrators. Details vary from Parish to Parish. See the LATA's Web site for details at www.laota.com.
For those paying property taxes monthly through their mortgage companies, the state is working on a case-by-case basis, sometimes offering payment extensions and forgiving penalties and interest that might accrue.
What about insurance claims If you disagree with your insurer about the extent of your loss, you have several options. Consider hiring an independent adjuster who will be able to supply you with some ammunition. The National Association of Public Insurance Adjusters (NAPIA) can provide more information about your claims adjuster.
You can also invoke the appraisal clause in your policy that allows both you and your insurer to name an appraiser who then agree on a third appraiser to evaluate your claim. Take your case to your state's insurance department, which will often cajole insurers to up their offers.
Even if you've already received a check from the insurance company, you shouldn't assume that it's the final settlement offer. If you never had a chance to survey the damage before filing, or you've forgotten to include an item, call your insurance company and reopen your claim.
If your home was severely damaged Recent homebuyers paying hefty mortgages may be tempted to abandon severely damaged properties, figuring they are not worth what they owe. In most instances that would be a mistake. "If you walk away from your mortgage it eventually affects your credit," said Armstrong.
Change of address One big problem evacuees have is access to their mail. They can obtain a change of address form at any post office and arrange to have their mail forwarded. The U.S. Postal Service has also set up a special change of address site for Katrina victims at https://moversguide.usps.com/mgservice/ECOA , or evacuees can call 1-800/275-8777.
Your job
Each state's Department of Labor is helping displaced persons apply for temporary jobs and unemployment benefits. For more on the income and job assistance offered by the Dept. of Labor, visit www.dol.gov or call 1-866-4-USADOL.
The Disaster Unemployment Assistance (DUA) program provides weekly benefit payments to self-employed people, farm and ranch owners, and others not covered under regular unemployment insurance programs.
The benefits are funded through a 26-week FEMA Individual Assistance program administered by the State of Alabama. Registration and compensation procedures are the same as the state unemployment program.
The benefit is available to residents of any Alabama county as long as they lost income as a direct result of Hurricane Katrina. Displaced residents from Mississippi and Louisiana are eligible to apply in Alabama since FEMA program funding covers disaster-related unemployment in those states.
People who lost employment due to Hurricane Katrina may also be eligible for cleanup and restoration work. For more information you can call the career center locator at 1-877-US2-JOBS (877-872-5627).
Your kids
If your kids are out of school Efforts are being made to accommodate students from kindergarten to college who have been displaced by Katrina. For more information visit www.ed.gov or call 1-800-USA-LEARN.
The Department of Education is encouraging displaced students to enroll in school in the community where they are seeking temporary shelter. You should contact the local school district office concerning placement of your child. If you are seeking temporary shelter out of state you should contact the local county school system and inform them that your child has been displaced by Hurricane Katrina.
If you are worried about kids' health coverage All children who currently have coverage on the Louisiana Children's Health Insurance Program (LaCHIP) or Medicaid will have their renewal dates extended by six months. For more information, parents can visit www.lachip.org or call the Medicaid general hotline at 1-888-342-6207.