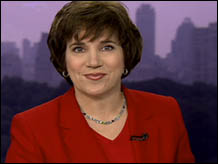 CNN's Kathleen Hays reports on the Fed raising a key short-term interest rate another quarter point to 3.75 percent. (September 20)
Play video

NEW YORK (CNN/Money) - Bond prices were mixed late Tuesday as the long end rose and the short end fell after the Federal Reserve raised overnight lending rates another quarter point, while the dollar ticked higher.
For the first time in several months, debate ensued over whether the central bank would raise rates again following Hurricane Katrina, but the Federal Reserve kept to its "measured" rate hike campaign, boosting the fed funds overnight lending rate by a quarter point for the 11th consecutive time, to 3.75 percent. (Full story.)
The benchmark 10-year Treasury note lost one tick to 99-31/32 to yield 4.25 percent, virtually flat from late Monday. The price edged lower after the announcement, then ticked higher before ending the session little changed.
The 30-year note rose 12/32 to 112-23/32 to yield 4.52 percent, down from 4.55 late Monday. Just after the rate hike, the 30-year note fell, then jumped as much as 21/32 of a point to yield 4.50.
Bond prices and yields move in opposite directions.
The short end slid after the rate hike, with the two-year note down 4/32 to yield 3.99 percent, and the five-year note was down 5/32 to yield 4.06 percent.
Yields seesawed after the Fed decision as investors struggled to interpret Greenspan's closely watched Fed-speak to decipher what the latest hike means for the economy.
The Fed acknowledged that Hurricane Katrina brought widespread devastation to the Gulf Coast region and would weigh on near-term economic activity.
But central bankers said in a statement released after the meeting "it is the committee's view that they do not pose a more persistent threat. Higher energy and other costs have the potential to add to inflation pressures."
Even so, the statement also said, "core inflation has been relatively low in recent months and longer-term inflation expectations remain contained."
The statement sent a mixed message to Treasury dealers. On the one hand, a need to raise rates implies an inflation risk that is bad for bonds since inflation erodes the value of fixed-asset investments.
On the other hand, by saying that longer-term inflation risks are well in hand, the Fed perpetuates its reputation as an inflation fighter, making longer-dated debt look more attractive and sustaining the long-bond rally that has kept yields and 30-year mortgage rates historically low.
In currency trading, the dollar rose against the euro and the yen.
The euro bought $1.2127, down from $1.2149 late Monday. Just before the Fed decision, the euro bought $1.2164.
The dollar bought ¥111.92, up from ¥111.50 late Monday, and higher than the ¥111.61 posted just before the central bank announcement.
________________
Read the Fed statement.
Find the best places to park cash now.
For the latest information on Markets, click here.