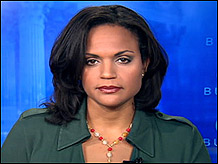 CNN's Stephanie Elam reports on who may be buying a stake in AOL, the U.S. trade deficit and more business news. (October 13)
Play video

NEW YORK (CNN/Money) - America Online, for years the target of harsh criticism from Time Warner investors and Web users alike, is finally having its Sally Field moment.
AOL can't deny the fact that people like it! They really like it!
All of a sudden, AOL, which like CNN/Money is owned by Time Warner (Research), has become a lusted after Internet property. There have been reports that AOL is in talks with Microsoft's (Research) MSN about some sort of joint venture.
On Wednesday, a source close to the situation said that Google (Research) and cable giant Comcast (Research) are in negotiations to purchase a minority stake in AOL. And according to published reports on Friday, Yahoo! is now considering buying a stake in AOL as well.
What's more, AOL has been widely praised for its decision in June to make much of its content free to all, as opposed to just subscribers. Most notably, the online service was lauded for its streaming audio and video coverage of the Live 8 benefit concerts in July.
A spokeswoman for Time Warner would not comment on reports about AOL's future and Time Warner CEO Richard Parsons, speaking at a business luncheon in Hong Kong Thursday, called the reports "market rumors" but declined further comment.
A Comcast spokeswoman also refused to comment and Google did not return a call seeking comment. A spokeswoman for Yahoo! would also not comment.
Riding the online ad wave
Whether or not Time Warner decides to sell any part of AOL remains to be seen. But why has AOL become such a hot commodity lately in the first place?
After all, the AOL Internet access business has seen a steady decline in subscribers, particularly for its bread-and-butter dial-up service, during the past few years.
AOL has faced tough competition from lower-priced offerings from companies such as EarthLink (Research) and United Online (Research) as well as increased pressure from cable and phone companies offering high-speed broadband services.
But while the subscription business has eroded, online advertising has picked up dramatically and AOL has made several deals to boost its presence in that burgeoning market, including the acquisition of online marketing company Advertising.com in 2004.
As such, the source involved in the negotiations told CNN/Money that Comcast and Google are more interested in AOL's portal, not its Internet access business. The source also stressed that discussions were in early stages and that nothing was imminent.
But David Garrity, director of research with Investec U.S., said that despite the subscriber declines at AOL, the division could be attractive because it still is able to generate large traffic at AOL.com. According to figures from Nielsen//NetRatings, AOL had 72.5 million unique visitors in September, ranking it as the fifth most popular brand on the Web. Yahoo! was first, MSN was third and Google was fourth.
"The fact is that AOL has a big audience and that means that there is advertising value," said Garrity. "The cynical way to look at it is that people used to buy and sell Internet stocks based on eyeballs and now we're back to that. But the advertising model has stuck."
To that end, even though AOL's overall revenue declined 4 percent in the second quarter of this year, online ad revenue increased by 45 percent. And that strength helped the AOL unit post a 33 percent increase in operating income versus a year ago.
"AOL recognized that they needed to shift from selling content, which wasn't practical, to relying on advertising. They're heading in the right direction," said Martin Pyykkonen, an Internet analyst with Hoefer & Arnett.
The dot-com game of musical chairs
The AOL discussions also come at a time of massive consolidation in the online content industry. An acquisition of AOL by a larger entity or entities could also make strategic sense as a defensive move.
In the past few months, Rupert Murdoch's News Corp. (Research) has made three notable Internet acquisitions. Earlier this year, Barry Diller's IAC/InterActive (Research) purchased search engine Ask Jeeves and The New York Times (Research) bought About.com from Primedia (Research).
In addition, Yahoo! (Research) remains as a major competitor in online media and has continued to expand into new areas such as blogging and music downloads.
What's more, Yahoo! announced Wednesday that it had agreed to make its instant messaging (IM) tool compatible with that of Microsoft's. This move was widely viewed as a way to better compete against AOL, as well as Google.
With all this in mind, Rob Sanderson, an analyst with American Technology Research, said that AOL now looks like an intriguing dance partner for several reasons.
He said that MSN, currently third in the online search race behind Google and Yahoo! would become a much stronger competitor if it aligned itself with AOL.
And for Google, a tie-up with AOL could be a preemptive strike against MSN. That's because AOL currently relies on Google's search technology and is Google's largest affiliate customer: AOL accounted for 11 percent of Google's revenues in the first half of 2005. If AOL were to partner with MSN, it's likely that it would then use MSN's search technology instead, Sanderson said.
"AOL is kind of a swing vote on the Internet these days," said Sanderson.
Investec's Garrity said there's another reason AOL may now be in play: continued pressure from corporate raider and shareholder Carl Icahn on Time Warner management to take steps to boost the stock price.
Icahn has said that Time Warner should increase its share buyback program and spin off all of its cable division. But in a recent letter to Time Warner shareholders, Icahn has also stressed that the company should take steps to make more money from AOL as well.
"To the extent that opportunities are now available to enhance value at AOL, which we believe there are, we implore management and the Board to move more decisively than they have in the past," Icahn wrote.
Shares of Time Warner rose about 2 percent on Friday but the stock has fallen nearly 10 percent this year and remains well below the price it traded at when the company's merger with AOL was completed in 2001.
Sanderson said that a sale of an AOL stake could lift Time Warner's valuation but that so far Wall Street is still skeptical about whether any sort of AOL deal will get done. And Pyykkonen added that it's possible no deal could materialize since Time Warner, by talking with both Google and Microsoft, may wind up driving up the asking price for a stake in AOL to too high a level.
For a look at more media and entertainment stocks, click here.
For a look at Internet stocks, click here.
Investec's Garrity owns shares of Yahoo! but his firm does have any investment banking relationships with other companies mentioned. Other analysts quoted do not own shares of the companies mentioned and their firms do not have any banking ties to the companies.
The reporter of this piece owns shares of Time Warner through his company's 401(k) plan.