Surviving a product recall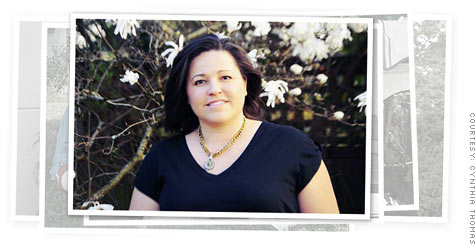 (CNNMoney.com) -- When faulty products are yanked off the market, they call it a "recall," but it's an experience business owners would rather forget.
"It's very scary," says Cynthia Thomas, founder of toymaker Earth Friendly and one of the rare entrepreneurs willing to discuss her recall travails. "No company wants to be associated with a recall."
And yet, every day, a fresh wave of manufacturers gets hit with the bad news. Six federal agencies coordinate recalls, racking up hundreds each month. A typical week in February brought warnings about wind chimes, cribs, medical devices, granola bars, frozen chicken, strollers -- and, of course, Toyota cars.
At best, a recall is expensive and embarrassing. At worst, it's fatal.
"I think the best example we have in recent times is the PCA event, which put the company out of business," says Mark Jarvis, CEO of brand protection consultancy Steritech Group. The Peanut Corporation of America, a 22-year-old business with annual sales of $25 million, went bankrupt last year in the wake of a lethal salmonella outbreak stemming from tainted peanuts.
"Recalls and withdrawals are often extremely costly, and have in many instances lead to bankruptcy for those companies involved," says Jarvis, whose La Jolla, Calif., firm works with food companies affected by recalls.
Surviving the worst
But sometimes a recall is just a bump in the road, not the end of it.
Thomas opened Beaverton, Ore.-based Earth Friendly in 2008, selling all-natural (no lead paint, no plastic) handcrafted toys made by workers in India. She was particularly proud of the toys' origin: Thomas's supplier is Maya Organic, a Bangalore nonprofit that works with micro-entrepreneurs who give impoverished workers a job. Stringent guidelines govern how the toys are made, and they're tested at Intertek, a lab headquartered in Delhi, before being shipped to importers like Earth Friendly.
But in the fall of 2008, something went amiss, and Thomas discovered a problem with a stacking toy that had a little face on the top: The black ears hadn't been properly glued on. A child could pull them off and create a choking hazard. Around the same time, Thomas learned that the size of a rattle handle on one of her toys violated voluntary rattle standards.
Thomas, a registered nurse and mother of two, quickly contacted the Consumer Product Safety Commission. The agency agreed that a recall was in order, and because Thomas didn't have lot numbers associated with each toy (a practice she now employs), everything that had just been shipped to stores and individuals -- not just the toys with the black ears and the rattle -- would need to be recalled. That came to 1,000 toys.
"It felt like the worst thing that could ever happen," says Thomas, who admits to getting emotional on the phone with a representative from the CPSC. "He just kept saying, 'It's not that bad, it's not as bad as it seems.'"
Maybe not, but it was bad. Managing the return of 1,000 toys was a costly and time-consuming setback for the fledgling company. Earth Friendly paid for the return shipping costs and offered refunds for those who didn't want replacement toys. Thomas estimates that the recall cost her company $15,000.
But Thomas' story is hardly unique. Reading Recalls.gov some days is like flipping through a horror novel. Strollers that amputate fingers. Cribs that suffocate babies. Sweatshirt drawstrings that strangle. And cars that crash.
The reasons so many products go wrong vary, but one force behind the recall frenzy is consumer activism. The bar for manufacturers keeps getting higher.
"Consumers are more picky than ever," says Jarvis. "[They're] more paranoid about their health and safety, better informed, and have heightened expectations about reasonable care and due diligence."
Product designers have to guard against even the most extreme uses of their creations. "Why would somebody place a baby in a bouncer on a table?" wonders Brenda Berg, CEO of Scandinavian Child in Raleigh, N.C. "You don't expect people to do that, but they do, and so we have to test the bouncers, making it sure it won't move at all."
Berg weathered her own minor recall in 2006. A customer called to say that a zipper on a changing table wasn't working properly. Berg determined that if it came apart, and the cloth surface separated, a baby might fall. She ultimately recalled 90 folding changing tables and 40 bassinet changers.
There were so few products in the marketplace that the CPSC initially told her she didn't need to do a recall, Berg says. But the mother of two convinced the agency to put out a notice and make everything official.
"The CPSC has been seriously underfunded," says Berg, who thinks things have improved a bit recently. "The federal standards for cribs haven't changed since 1982, and yet the standards we create change all the time."
Handling the crisis
When confronted with a recall, business owners have two choices. They can do the work themselves, following the steps in the CPSC's online Recall Handbook, or hire a company like ExpertRECALL. Based in Indianapolis, the firm handles everything from managing the administrative paperwork to setting up a call center and destroying the items once they're returned.
Whoever does the work, the goals should be the same, says ExpertRECALL's director of recalls, Mike Rozembajgier: "Protect the public, protect the brand and complete the process as efficiently as possible."
Rozembajgier recommends that all businesses in relevant fields have a recall emergency plan, similar to contingency plans many companies have developed to prepare for a natural disaster or terrorist attack. Manufacturers may even want to consider purchasing a recall insurance policy.
The cost of a recall varies widely by industry and product type. A company that manufactures low-end jewelry will typically see less than 10% of their customers send the product back to have it refunded or exchanged, Rozembajgier says. If it's an appliance, the return rate shoots up to 30% to 50%. But if you sell a medical device -- or, say, a Toyota -- where a life could be in the balance, returns shoot up considerably.
Even when an entrepreneur does everything right, the aftermath of a recall isn't easily overcome. Thomas says that several stores that had carried her toys "dropped us like a hot potato." She understands. "They have to put a flier in their store," she says. "It's kind of like a wanted poster. Then they have to ship the toys back to us, and for them, it's a huge hassle and a huge embarrassment."
Still, Thomas has rebounded. Earth Friendly had a fairly robust 2009 and built its retail network throughout the Pacific Northwest. "It was a recession Christmas," says Thomas of the last holiday season, "but considering everything we went through, 2009 went pretty well."
Thomas plans to attend several toy shows this year, increase her distribution, and expand her product catalog beyond toys. She's recall-proofed her business, introducing new measures to prevent problems and to pinpoint any defects that slip through.
Meanwhile, another dozen manufacturers will find out this week what it feels like when something goes terribly wrong.
"Five to ten recalls happen a day," Rozembajgier says. "For some companies, it's not a matter of if, but when."