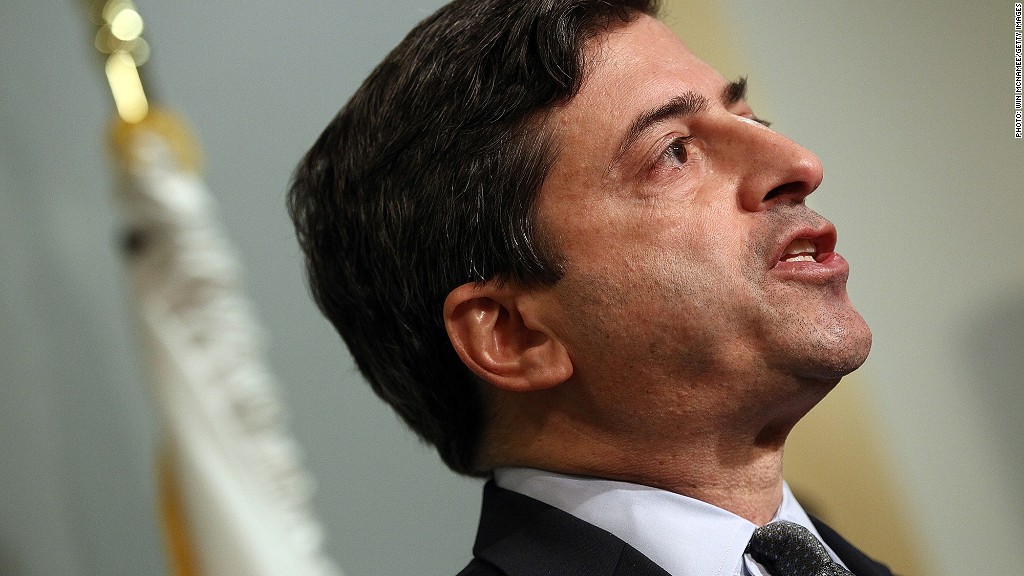 The Securities and Exchange Commission announced Tuesday that it had granted the first whistleblower award under a new program to a witness who helped stop a multi-million dollar fraud.
The agency did not identify the whistleblower or the case in question, but said the person will receive an award of $50,000. That equates to 30% of the total penalties collected so far by the SEC in the case, the maximum percentage allowable by law.
The whistleblower could receive additional payouts as the case progresses, the SEC said in a statement.
The 2010 Dodd-Frank financial reform law authorized the SEC to grant whistleblowers awards of between 10% and 30% of the money collected in a case when the information they provide leads to an enforcement action. Since the whistleblower program took effect in August of last year, the SEC said it's been receiving roughly eight tips a day.
"The fact that we made the first payment after just one year of operation shows that we are open for business and ready to pay people who bring us good, timely information," Sean McKessy, chief of the SEC's whistleblower office, said in the statement.
Robert Khuzami, director of the SEC's enforcement division, said that had this whistleblower not acted, "it is very likely that many more investors would have been victimized."
While the SEC's program is a new one, whistleblowers have long been able to collect penalties in cases where the government itself is being defrauded.
The False Claims Act allows private citizens to file lawsuits on behalf of the U.S. in such cases. These citizens are then entitled to collect a portion of any penalties assessed in their cases.
As part of the 49-state foreclosure settlement announced earlier this year, a group of six whistleblowers were awarded $46.5 million in total.