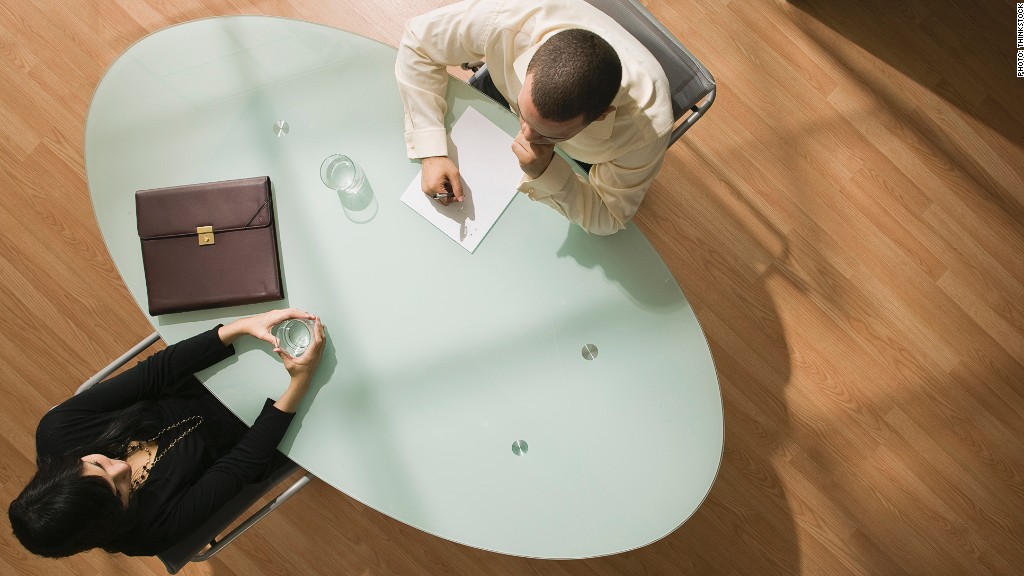 Quick! Name as many uses for a brick as you can in one minute.
If "doorstop" and "construction" are the only two answers you can come up with, you might have just ruined your chances of landing your dream job.
Or how about this interview question: After streamlining and reducing purchasing costs for raw materials, can you think of another way to reduce the cost of making a piece of chocolate?
Stumped? You're not alone. These are just a couple of the brainteasers submitted to career site Glassdoor.com, where more than 80,000 job hunters over the past 12 months have shared their interview experiences and the questions they were asked.
Glassdoor used this information to compile a list of the 25 toughest companies to get hired at. Seven of the top 10 most notoriously tricky interviews take place at consulting firms like McKinsey and Boston Consulting Group, Glassdoor said, a fact that doesn't come as a surprise to the list's creators.
"They want to see how you think, so they're asking you case-study questions to see how you would react to similar challenges you'd face while on the job," Samantha Zupan, a spokeswoman for Glassdoor said. The chocolate question mentioned above, reportedly asked by consulting firm A.T. Kearney, is a prime example of this sort of test.
Related: 25 toughest companies for job interviewees
Tech giants Google (GOOG), Facebook (FB) and Apple (AAPL) also made the list, as did the highly-competitive Teach for America, a non-profit that recruits recent college graduates to teach in some the nation's most troubled schools.
One interviewee reported that Teach for America asked, "What would cause you to want to dropout of Teach for America if you were chosen?"
Such questions put the interviewee on the spot, Zupan said, which lets the employer get to know the candidate on a personal level and see how they react under pressure.
Other questions on Glassdoor's list were more analytical and designed to assess how a candidate problem solves and handles numbers. One job hunter claimed Google asked them: "How many hotels are there in the U.S.?"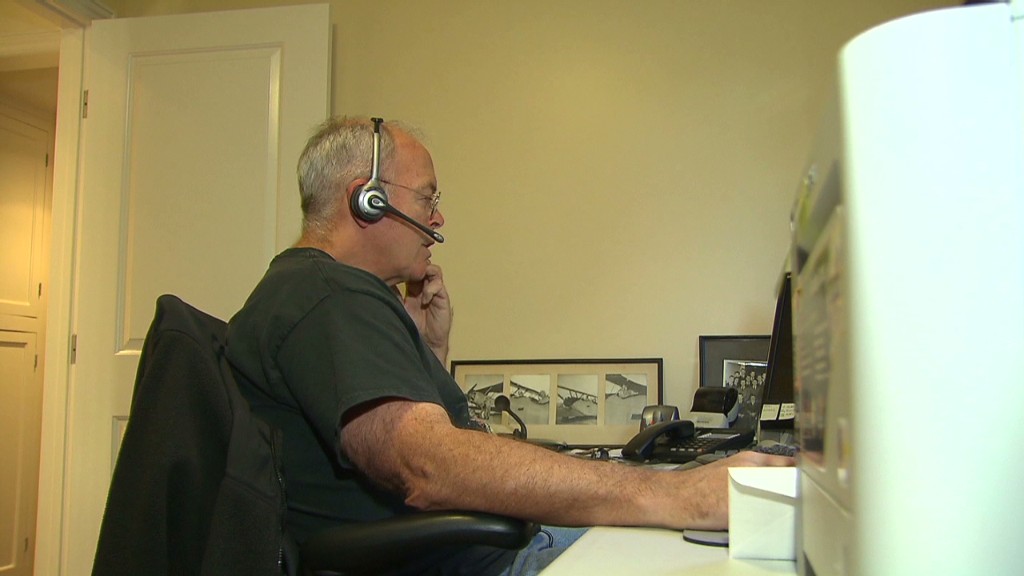 While Google spokesman Jordan Newman couldn't confirm whether the hotel question was asked in an interview, he said those sorts of questions are not common in the company's five-round interview process. Instead, applicants can expect the interviews to closely relate to the roles they're applying for.
Engineers, for example, can expect to do some coding during their interview, he said. Candidates for a marketing position, meanwhile, might be asked how they would market Google's Android smartphone to students in a specific country and to walk through the campaign they would build, he said.
"The idea isn't that there's one perfect answer, but it will give a sense of how candidates might think," he said. "They're all scenarios for things they might face on the job."
Related: How to ace your job interview
While such practical questions are also important to Rackspace, the cloud computing company ranked number 11 on Glassdoor's list, interviews are mainly used to gauge a candidate's creativity. (Rackspace asked the brick question mentioned earlier).
"People are wicked smart and wicked creative here, and that's what we're looking for," said Theresa Hankins, the company's senior recruiter. "We need people to challenge things, think about things differently and behavioral interviewing gets to the core of that."
That's why Hankins offers behavioral interviewing training sessions four times a month to Rackspace employees. She has also set up a library with hundreds of questions for interviewers to choose from.
"Those brick-like questions are part of it," she said. "It's an interesting way to learn about a person and encourage them to be a little lighthearted."
Just as Hankins uses those questions to get to know candidates, questions like that allow candidates to get to know Rackspace and its company culture better, as well. "We work really hard here, but we like to have a little fun," she said."This environment may not be for everyone, and we want people to understand who we are."
25 most difficult companies to interview with
| | | |
| --- | --- | --- |
| Company | Interview difficulty ranking | Interview experience: Positive |
| McKinsey | 1 | 62% |
| Boston Consulting Group | 2 | 70% |
| Oliver Wyman | 3 | 73% |
| A.T. Kearney | 4 | 45% |
| ZS Associates | 5 | 51% |
| Thoughtworks | 6 | 57% |
| Bain & Co. | 7 | 64% |
| Shell Oil | 8 | 65% |
| Google | 9 | 72% |
| Unisys | 10 | 58% |
| Rackspace | 11 | 63% |
| Cypress Semiconductor | 12 | 65% |
| Susquehanna International Group | 13 | 49% |
| bazaarvoice | 14 | 52% |
| Procter & Gamble | 15 | 64% |
| Teach for America | 16 | 65% |
| L.E.K. Consulting | 17 | 70% |
| Juniper Networks | 18 | 76% |
| Sapient | 19 | 38% |
| Stryker | 20 | 62% |
| General Mills | 21 | 67% |
| Progressive | 22 | 75% |
| Headstrong | 23 | 31% |
| Facebook | 24 | 60% |
| Amazon | 25 | 44% |