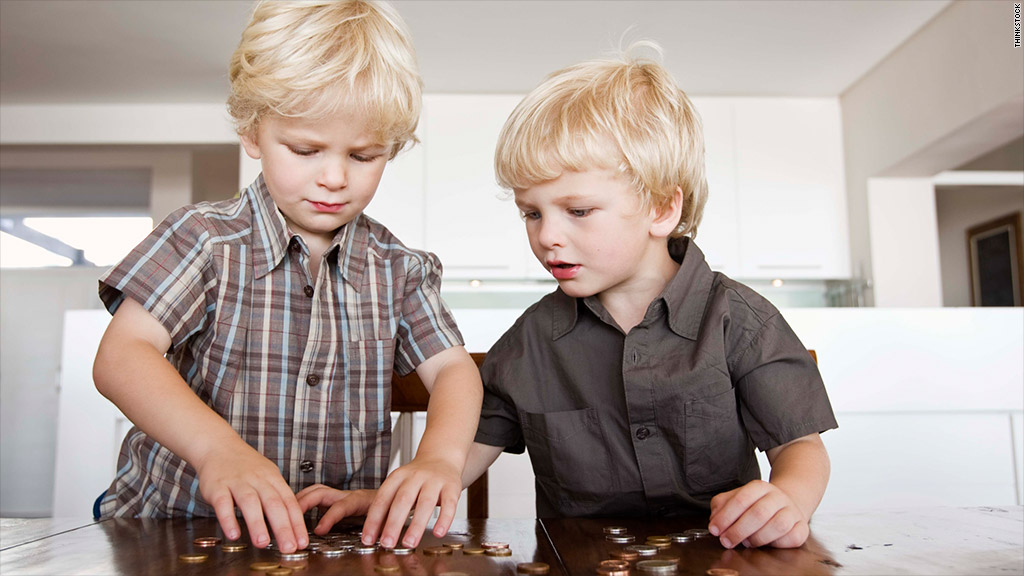 Kids are raking in an average of $15 a week in allowance, according to a recent survey. But money earned isn't money saved, and a majority of parents say their kids are spending their allowance just as quickly as they receive it.
While children generally receive a larger allowance the older they get, the average across all ages is $780 a year, according to a survey by the American Institute of CPAs. That's enough to buy an iPad and an iPod Touch, or an XBox 360 with 10 video games. In just four years, a diligent saver could buy their first clunker to drive their friends around.
But, as the survey found, allowance money is rarely saved. Parents say most of their kids' allowance is quickly spent on outings with friends or toys.
The AICPA's survey found that 61% of parents pay an allowance, and more than half of them starting making these payments to their kids by the time they're eight years old. Yet only 1% of parents say their child ever saves any of that money.
Poll: How much do you give your kids for an allowance?
Part of the problem: More parents teach their kids about good manners, eating habits, and grades than money management. Eighty-one percent of parents say they've discussed managing money with their kids, compared to 95% who discuss good manners, 87% who discuss good eating habits and grades, and 84% who discuss the dangers of drugs and alcohol, the survey found.
Surprisingly, parents who pay allowances are more likely to cover other costs for their kids than parents who don't. Nearly 9 out of 10 parents who pay an allowance also pick up other discretionary costs, including sports and hobby expenses, cell phone bills and music downloads.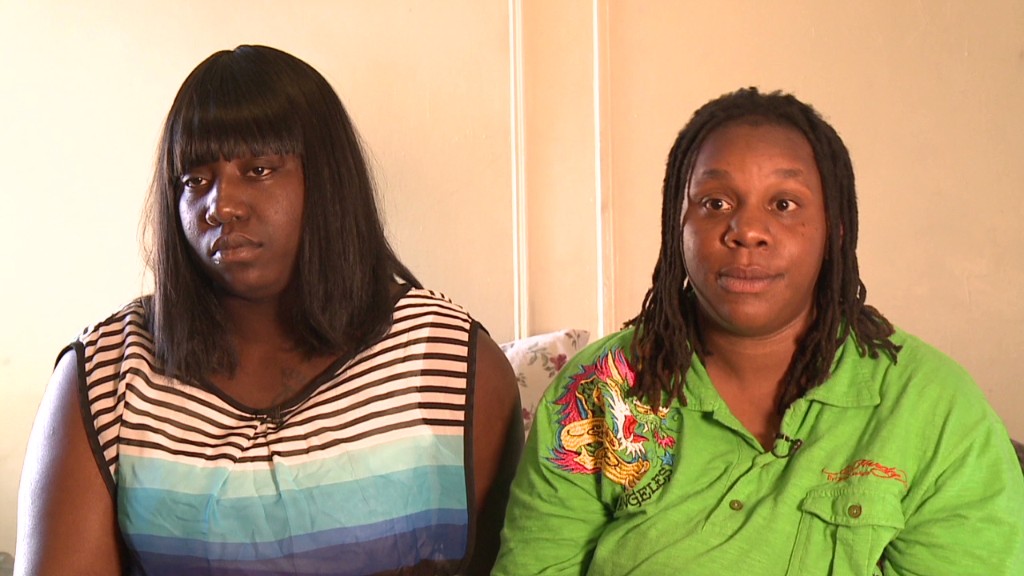 Although many parents are quick to point out that their kids aren't getting a free ride. Almost all of the parents (89%) who responded to the survey said they expect their children to work at least one hour a week. On average, these kids work 6.2 hours a week. And good grades also get rewarded, with each 'A' harnessing an average of $16.60 -- above and beyond regular allowance pay.
With more kids moving back home after college, these parents could be paying up for the long haul. Nearly half of the parents surveyed said they expect to support their children financially until age 22 or older.
Related: Child care costs: What do you pay?
Kids who are taught to handle money at an early age will be better prepared once they leave the nest.
The AICPA's financial literacy commission advises parents to set clear parameters on allowances with details on why the child receives it and how they can lose it.
Parents should use an allowance as a gateway for budgeting, by setting aside a percentage of the money each week for certain spending categories like outings with friends, short-term savings, and a college fund, the group said. To encourage even more savings, offer to match the long-term stockpile dollar for dollar.
Finally, talk to kids about finances early and often. The more they hear, the more likely they are to follow the guidelines they learned from a young age.