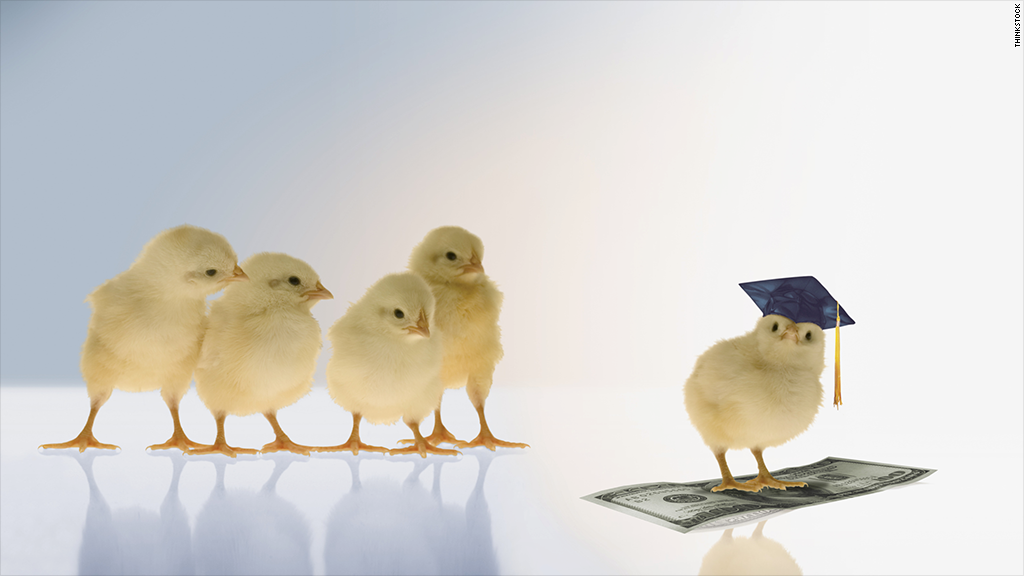 Parents are doing whatever they can to send their kids to college without leaving them drowning in debt upon graduation.
That includes asking their college-bound kids to live at home and commute to classes or major in areas of study that will lead to more lucrative careers. Many parents are even asking their children to start saving for college when they're as young as 13, a Fidelity survey of 2,000 families with children 18 or younger found.
The study found that the average family hopes to pay for 57% of the total cost of college -- saying that the rest will come from loans, scholarships or gifts. But still many are coming up woefully short, with families reporting that they are only on track to meet 30% of their savings goals.
And college tuition continues to rise, with the average annual cost of a private four-year college hovering around $28,500 for the 2011 school year -- up nearly 5% from the previous year.
"[Parents] are trying to do their very best for their children and they want their children to go to college," said Keith Bernhardt, head of college planning at Fidelity. "[But] it does seem to have gotten tougher over the last few years, so we're seeing more parents considering shared sacrifices and taking steps to have their kids help pay for college or somehow reduce the cost of college."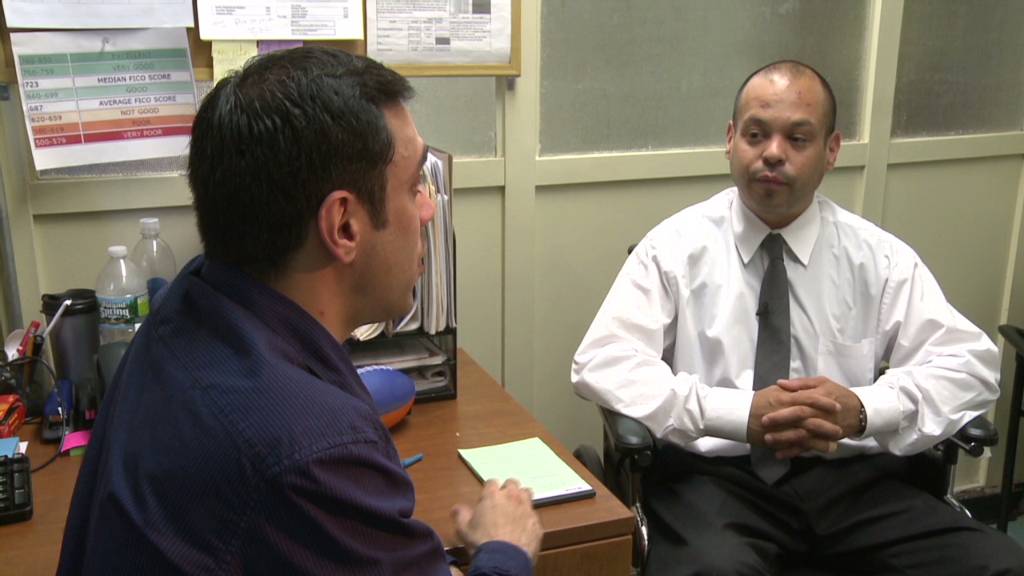 Making it work: Nearly half of parents surveyed said they plan to ask their children to put aside some of their own money to pay for college and about 25% have already asked their children to start saving. On average, the children are just barely 13 years old when they're asked to start tucking away money for college -- and they're expected to save a median of $4,000 by the time they enroll.
Many parents are also asking their kids to make some compromises when it comes to their college experience.
Thanks to the high cost of room and board, for example, almost half, or 49%, of parents said they are considering having their child live at home and commute to school to save on college costs. That's up from 34% in 2007, when the survey was first conducted.
Related: Over 50, with student debt
"[Having your child live at home] is a big sacrifice when you think about how that's one of the big selling points of a college experience, but room and board makes up about a third of college expenses, said Bernhardt.
Another 43% of parents said they will encourage their child to attend a public school, while 57% are considering asking their child to work part-time while attending school. Another 27% will suggest that their child graduate in fewer semesters. Meanwhile, 65% said they will require their child to maintain a certain GPA -- and the average family will help pay tuition if their kid earns a 3.1 GPA or higher.
Parents are also encouraging their children to pick majors that will help them land high-paying jobs, with 42% of parents saying they gave their kids a nudge. Among the top picks cited: computer science, nursing, engineering, psychology, biology and accounting.
Parents who ask their children to focus on these high-paying majors said they expect them to earn an average of $70,300 upon graduation.
Related: The 15 college majors with the biggest pay-offs
That first salary is important, since many college students graduate with massive amounts of debt. But parents are surprisingly optimistic about their children's financial prospects.
Overall, parents said they expect their child to graduate with an average $14,600 in student loan debt -- much lower than the $25,250 debt load that the average college student currently owes. And they anticipate that it will take their child about 8 years to pay off this debt.
One of the study's more disappointing findings was that only 31% of parents have spoken with their kids about the total costs of college and future job opportunities, earnings potential and possible debt load -- meaning a whopping 69% haven't adequately broached the subject, said Bernhardt.
"[Saving for college] can be stressful and emotional," said Bernhardt. "We really want to promote more families having that conversation, because when they do, a good chunk of them think about making changes to their plans."