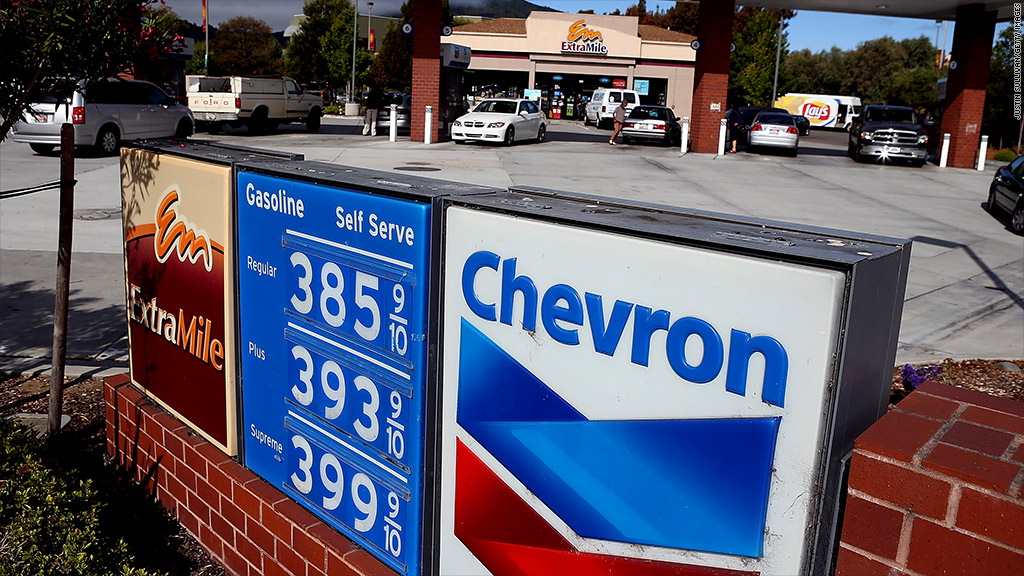 Gas prices rose another 2.2 cents a gallon nationwide Thursday in the wake of Hurricane Isaac's landfall along the oil-producing Gulf Coast.
The increase, reported by the motorist group AAA, was less than half the prior day's rise, as refineries in the region shut down to prepare for the storm.
Experts say the price spike is likely to be short lived, especially since the winds associated with the Category 1 storm were not believed to have caused lasting damage to the refineries in the region. Isaac was downgraded to a tropical storm Wednesday afternoon after lashing Louisiana and Mississippi earlier in the day.
Wholesale gas prices returned to near pre-storm levels Tuesday and Wednesday, although there was a slight increase in Thursday trading.
AAA said a gallon of regular gas shot up to a nationwide average $3.826 in the latest reading, the highest level since late April.
As was the case the day before, drivers in states in the South and Midwest that get oil or gas from pipelines in the Gulf region suffered significantly larger spikes. The biggest increase Thursday was in Indiana, at 5.2 cents a gallon. Drivers in Illinois, Kentucky and Ohio watched prices rise 4 cents over the 24-hour period; on Wednesday, Ohio led the nation with a one-day rise of nearly 14 cents.
Related: Ohio drivers zapped at the pump
In the storm-affected Gulf states, gas rose 1.9 cents a gallon in Louisiana, 1.4 cents in Alabama and 1.1 cents in Mississippi.
Prices fell in every state except South Dakota, where gas slipped by just 0.1 cent a gallon.
According to the federal Energy Information Administration, the storm forced the closing of five refineries operated by Exxon Mobil (XOM), Valero (VLO), Royal Dutch Shell (RDSA) and Phillips 66 (PSX). Between them, the refineries can process about 937,000 barrels of oil a day.
The storm also cut production at another three huge refineries operated by Exxon Mobil, Shell and Marathon Oil (MRO), which have a combined output of 1.23 million barrels.
Between them, the eight affected refineries account for about one-eighth of the nation's refining capacity.
Related: CNN's coverage of Isaac
Isaac also forced the evacuation of more than 550 oil platforms and rigs off of the Gulf Coast, cutting off 93% of the Gulf of Mexico's oil production and two-thirds of its natural gas output, according to the federal Bureau of Safety and Environmental Enforcement.
Oil prices slipped 32 cents in Thursday trading to $95.17 a barrel.
-- CNNMoney's Ben Rooney contributed to this story.