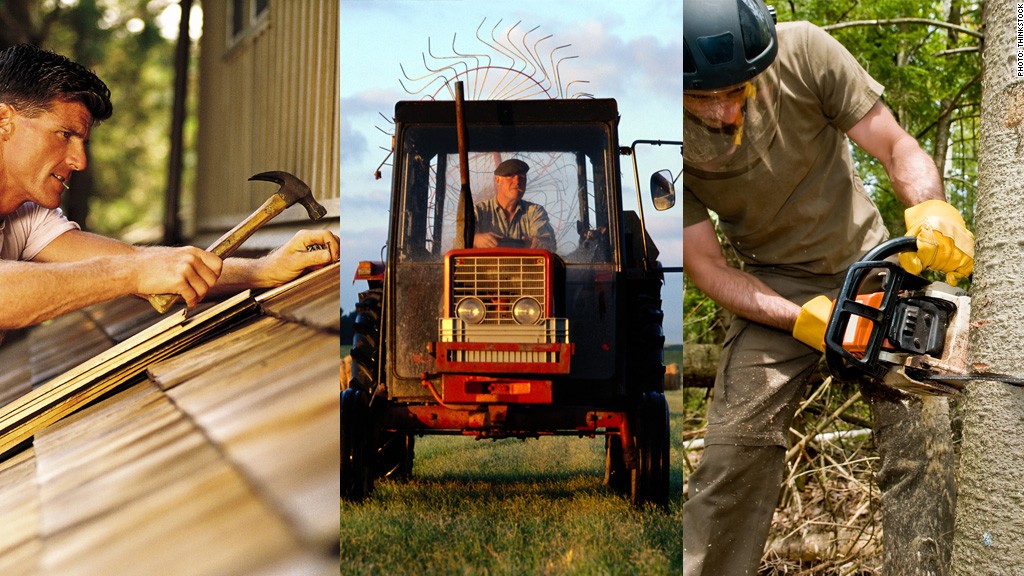 The American workplace is getting a lot safer, with far fewer work-related deaths than there were just a decade ago.
Last year, 4,609 people died as a result of a work-related accident, according to the Bureau of Labor Statistics' annual report on workplace fatalities. That's down 1.7% from 2010, when 4,690 people died on the job and 22% from the 5,915 who were killed in a work-related accident in 2001.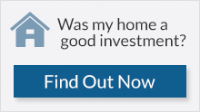 In fact, workplace fatalities have been falling almost every year since 1994, when they totaled 6,632.
The decline is, in part, due to a commitment by employers, industry organizations and workers to improve safety in the workplace.
"[Increasingly] employers value their workers. Not only is that the right thing to do, but it's expensive to replace them," said Brian O'Donel, an industrial safety expert who works with for Robson Forensic, which provides expert witnesses for civil litigation cases.
The government has also helped. In recent years, rules and regulations put in place by the Occupational Safety and Health Administration have become more clear and concise, he said.
See America's most dangerous jobs
The deadliest jobs: According to the Department of Labor's report, the most common dangerous workplace activity is driving.
Accidents on the road represented almost one-quarter of all work-related deaths. And more truckers, 759, died on the job than any other occupation.
The Department of Transportation issued new rules last year aimed at improving trucker safety. The rules limit the amount of time truckers are on the road to eight before they must rest at least 30 minutes. They also can't drive more than 70 hours in one week.
Even though a comparatively smaller number of fishermen -- 40 -- lost their lives last year, it is still considered America's most dangerous job. That's because its fatality rate of more than 121 deaths per 100,000 workers is more than five times that of truckers.
That's an improvement over some years. In 2006, for example, the fishermen fatality rate was 142 per 100,000 workers. The fishing industry has focused on training crew members in safety skills, such as fire prevention, damage control and cold water survival, said Leslie Hughes, who founded the North Pacific Fishing Vessel Owners' Association Vessel Safety Program.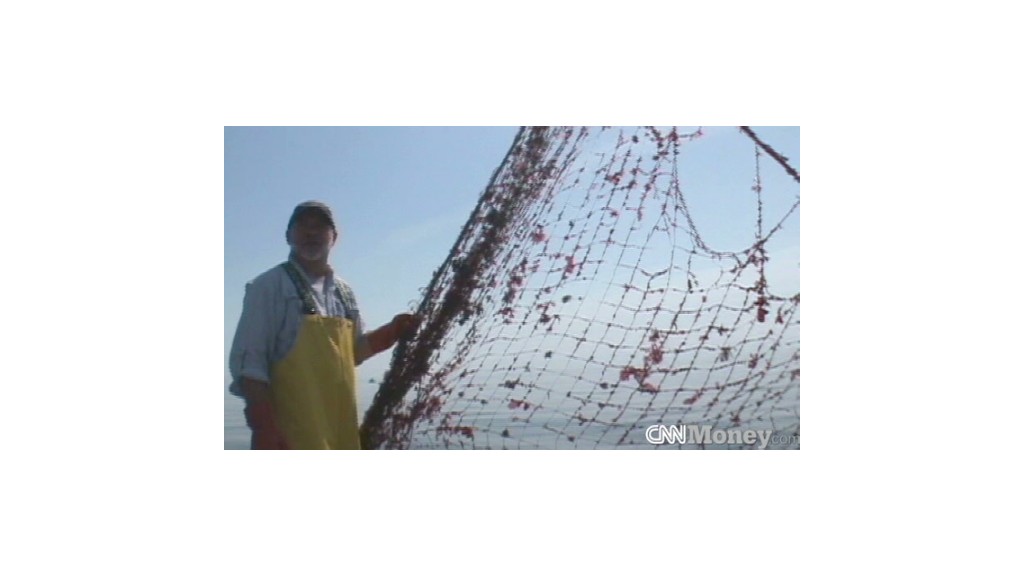 And changes to the fishing quota system, which gives boats more time to reach their quotas instead of scrambling to catch as many fish as they can, has helped to save lives, too.
Violence in the workplace also claimed fewer lives, 788 last year, a 5% drop from 2010. Of that 788, there were 458 workers murdered. And one-third of workplace homicides were robbery related. More common, were deaths from disputes between workers or assaults by husbands and domestic partners.
Related: Best Places: Where the jobs are
The bad news is that the death toll for 2011 will rise, said Peg Seminario, director of safety and health for the AFL-CIO. The Labor Department's numbers are preliminary and more deaths will be attributed to work-related events as investigations are completed.
As the economy recovers, and more people return to work, the death toll will likely increase further, she said. Some of those will be newcomers who lack experience and more vulnerable to injuries.
"Constant vigilance is required," she said.