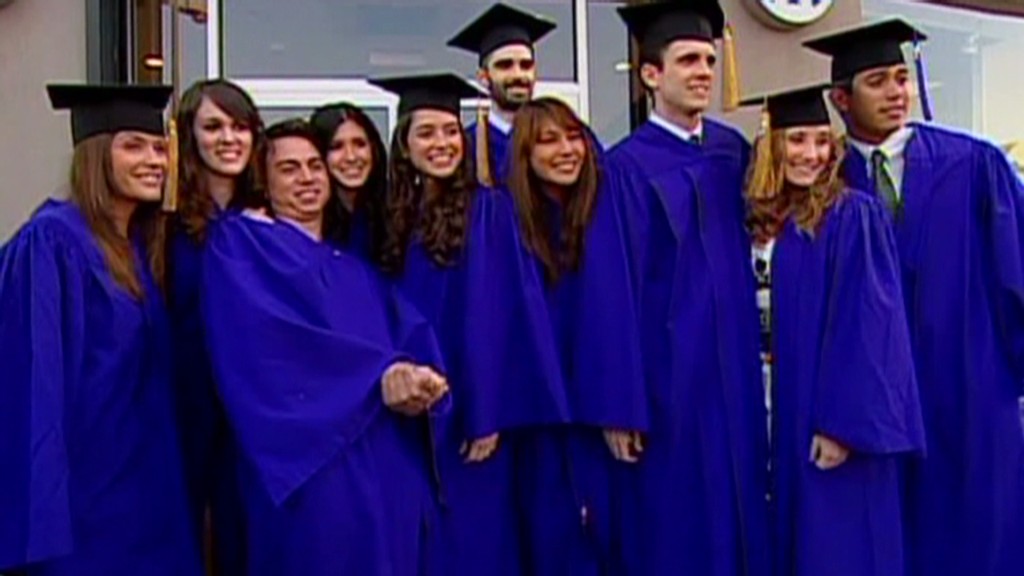 Surprise! It's costing students even more to attend private college this year.
Tuition and fees at private colleges and universities edged 3.9% higher for the 2012-13 academic year, according to a survey of 445 private, nonprofit schools conducted by the National Association of Independent Colleges and Universities.
Tuition has been on the rise ever since the association first began collecting data in 1972. But this year's increase is the smallest on record, and it's the first time that it has been less than 4%, according to NAICU, which represents 960 private colleges and universities.
This is also the fourth year in a row that the average tuition hike has been below pre-recession levels. Increases ran at an average 5.7% per year for the ten years prior to the 2009-10 academic year, but rates have remained in the mid-4% range since.
Related: Colleges with the highest-paid grads
Meanwhile, private colleges expanded their student aid budgets by an average 6.2% this year, following a 7% increase last year.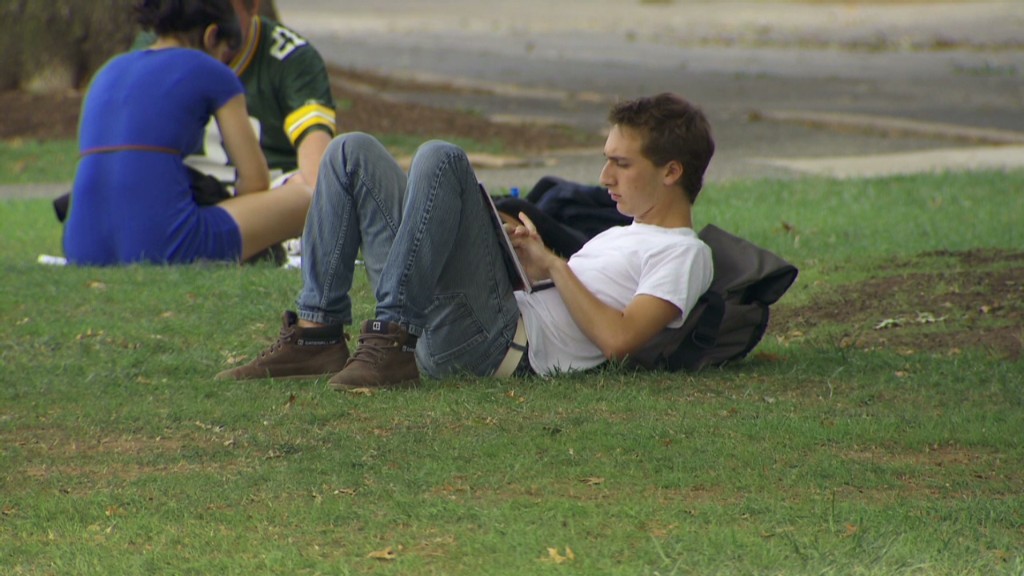 In addition to boosting financial aid, some schools bucked the tuition-hiking trend, with Cabrini College in Pennsylvania cutting tuition by 12.5% for 2012-13 and the University of Charleston in West Virginia slashing costs by 22%. Other schools are taking more unconventional measures. Some are freezing tuition, offering three-year degree programs or giving students four-year graduation guarantees.
"Since the economic downturn, private colleges and universities across the nation have redoubled efforts to cut their operating costs, improve their efficiency, and enhance their affordability," NAICU president David Warren said in a statement. "More will continue to be done by private institutions to stay affordable and within reach of families from all backgrounds."
Related: Extreme ways to pay for college
But for many students and families, even a small increase in tuition can be tough to handle. A recent report from Pew Research Center showed that a record number of households now have student loan debt. Meanwhile, student loan default rates are continuing to rise. To deal with higher costs, more parents are asking their children to live at home while in school or to get a job on the side. And some students are taking extreme measures to fund their own education -- even resorting to egg donation and participating in scientific experiments to bring in extra cash.
If you attend the right private school, however, the cost of tuition could be worth it. Graduates from Princeton University, for example, earn average mid-career salaries of $137,000, according to a recent report from PayScale.com. And if you get your degree in a field like petroleum engineering, you could end up with a salary of $163,000.