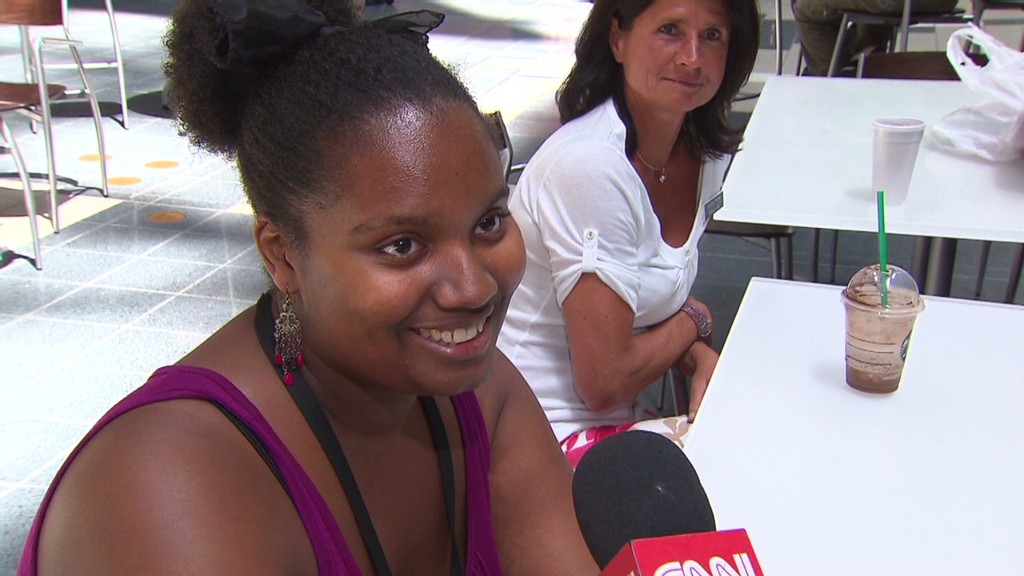 The housing market is gaining strength, thanks in part to government programs aimed at helping struggling homeowners, according to the latest Obama Administration Housing Scorecard.
"Our housing market is showing important signs of recovery -- with homeowner equity at a four-year high and summer sales of existing homes at the strongest pace in two years," said the Department of Housing and Urban Development's acting assistant secretary Erika Poethig in the report.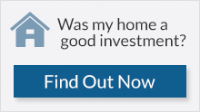 Home values, too, are back to levels not seen since the beginning of the Obama administration. And the number of homeowners who are underwater on their mortgage fell 11% during the first six months of 2012.
The government's programs aim to help those who are still struggling to stay afloat. More than 600,000 borrowers had their loans refinanced through government efforts like the Home Affordable Refinance Program so far this year, according to the report.
"The Administration's efforts to keep housing affordable and refinances strong are critical with so many households still struggling to make ends meet," Poethig said.
Another boost to the housing market came last April, when the federal government and the attorneys general of 49 states and the District of Columbia inked a $25 billion settlement deal with the nation's five largest banks over so-called robo-signing foreclosure abuses. That deal is expected to help another couple of million borrowers reduce their mortgage payments.
Related: 'I'm trapped in a high-rate mortgage'
Since the administration started rolling out its programs in April 2009, more than 5.6 million borrowers have received aid, the Department of Housing and Urban Development (HUD) said.
Here's a rundown of the government's mortgage relief efforts and how they've fared:
Home Affordable Modification Program (HAMP)
Launch: March 2009
Participation: As of August 2012, there have been 1.9 million trial modifications started. More than 1 million have made the transition into permanent modifications. Some 245,000 of those have been canceled due to re-defaults or because borrowers sold their homes.
This program enables eligible borrowers to lower their first mortgage payments to more affordable and sustainable levels. Lenders receive incentives to reduce mortgage payments for at-risk borrowers; the target is 31% of income.
HAMP originally fell well short of estimates that it would lower mortgage payments for 3 to 4 million borrowers. And, many early workouts failed as borrowers soon re-defaulted on their loans.
Track record: HAMP's record has improved and re-default rates have declined, but they're still troubling. As of August, nearly 19% of all borrowers with HAMP modifications are at least two payments behind 12 months after their loans were modified.
HAMP modifications have slowed to a crawl lately, with just 16,500 permanent modifications started in August.
The modifications have led to a total of about $15 billion in lowered borrowers' payments, according to the Treasury Department.
Home Affordable Refinance Program
Launch: March 2009
Participation: 1.54 million
This program helps borrowers who are current on their mortgage payments but are having a hard time refinancing their mortgage because they are underwater or owe more on their home than it is worth. The home must be underwater due to falling home prices and the mortgage must be backed by Fannie Mae or Freddie Mac.
Originally, HARP allowed homeowners to refinance if their loan balances were between 80% and 105% of the market value of their home. But after disappointing initial results, the rule was changed to include borrowers with loan-to-value ratios of up to 125%. Later, the cap was removed altogether.
Track record: The changes have helped make HARP one of the more successful government programs. The number of HARP refinances has accelerated with more issued during the first seven months of the year than in all of 2011.
More than half the loans refinanced in June, July and August went to homeowners with loan-to-value ratios above 105%.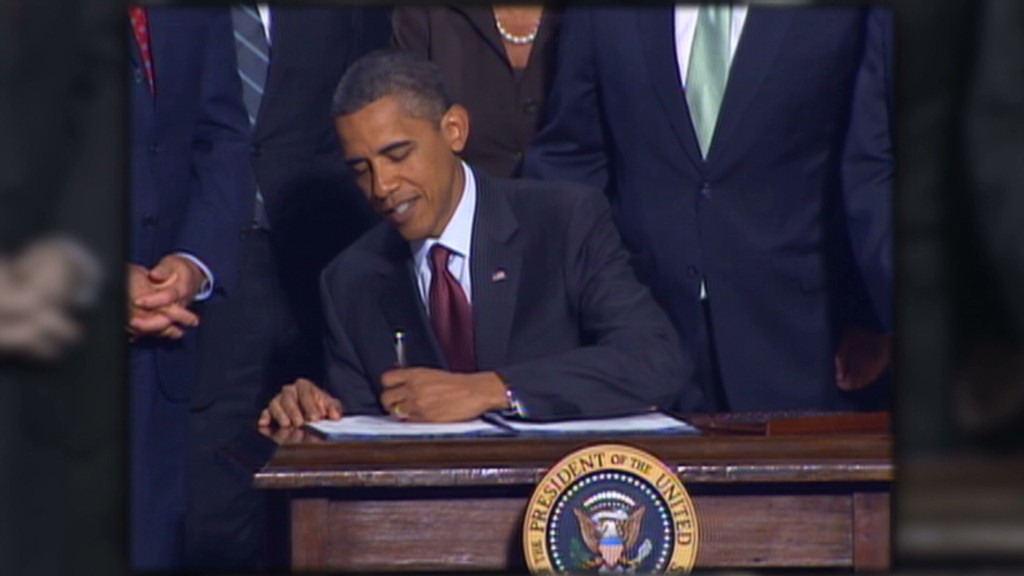 Second Lien Modification Program (2MP)
Launch: April 2009
Participation: 93,865 borrowers
The Second Lien Modification Program (or 2MP) provides assistance to homeowners who have second mortgages or home equity lines of credit in addition to their primary mortgages.
Many potential mortgage modifications have hit roadblocks because lenders of home equity loans and lines of credit refuse to cooperate. After all, the first mortgage holder typically gets paid first when an underwater mortgage gets modified and there's often nothing left for the second lien holder.
Related: Housing improves in hard-hit swing states
Yet, second lien holders have to agree to a mortgage modification -- and to take a loss -- before a loan can be refinanced. Under 2MP, the government pays cash incentives to the lenders of the second loans so they will allow the refinancing to proceed.
Track record: So far, only 22,009 borrowers have had their second mortgages completely wiped out by their second loan lenders, with an additional 66,973 receiving a partial reduction in their principals. That's a far cry from the estimated one million or more that the program was created to help.
The average amount involved is more than $62,000 for a full elimination of a loan balance and about $9,000 for a partial elimination.
Hardest Hit States Fund
Launch: February, 2010
Participation: 74,000 homeowners have been assisted with another 35,000 applications being processed.
The Obama administration set aside $7.6 billion for foreclosure prevention funding for states that were hit hardest by the economic downturn.
Eighteen states and the District of Columbia participate in the program and each spends the money on programs they determine best meet the needs of their residents.
About 70% of the $1.1 billion that has been spent for direct homeowner assistance has been in the form of unemployment assistance to help homeowners make their mortgage payments while they seek work, according to Andrea Risotto, a spokeswoman for the Treasury Department. Much of the rest went toward helping homeowners who have suffered a financial hardship get current on their payments.
Track record: Only a fraction of the funds has been spent. Demand from unemployed borrowers has been much less than anticipated, according to Risotto. Many homeowners don't reach out for assistance right after they lose their job because they think it will just be a short-term setback, she said. By the time, they seek help their options have become more limited.
Home Affordable Foreclosure Alternatives (HAFA)
Launch: April, 2010
Participation: As of August, 97,189 HAFA agreements have been started and 71,403 transactions have been completed so far.
Aimed at borrowers who are underwater on their mortgages and who've been denied a modification via HAMP, HARP or other programs, HAFA is a last-ditch effort to help homeowners avoid foreclosure. They still, however, lose their homes.
The program pays cash to both borrowers and lenders who complete short sales, deals in which the bank that holds the mortgage agrees to accept a sale price for the home that is less than what it is owed and forgives the unpaid amount of the mortgage debt.
Related: Obama's economy: A snapshot
The program includes deeds-in-lieu of foreclosure, which are agreements in which the bank takes back the home directly from the borrower as full repayment.
Track record: HAFA was also an early disappointment, with few borrowers taking advantage of the program. Others who would have participated, were ineligible because they did not meet a 31% debt-to-income requirement for approval. That requirement was removed in early 2011.
Principal Reduction Alternative (PRA)
Launch: June 2010
Participation: 96,859 trial modifications started.
This program is for borrowers with loans that are not backed by Fannie Mae or Freddie Mac or insured by the Federal Housing Administration (FHA). It requires servicers to evaluate the benefit of reducing mortgage principal for loans in which the balance has exceeded the value of the home by 15% or more.
Loan servicers are not required to reduce the principal, just to consider doing so. The mortgages may be ones in the HAMP program.
Track record: For those who are eligible for it, PRA can result in substantial savings. The typical reduction in principal is nearly $71,000. Lenders, however, have put few borrowers in the program.
Home Affordable Unemployment Program (HAUP)
Launch: July 2010
Participation: 26,197 forbearance plans have been started since launch.
This forbearance program reduces or suspends mortgage payments for unemployed borrowers for up to 12 months.
Track record: Participation has been limited. Fannie Mae, Freddie Mac and the FHA, which represent a huge share of the market, have their own forbearance programs and borrowers with loans backed by those entities do not qualify for HAUP. Only borrowers with loans owned by the banks can participate.
FHA Short Refinance
Launch: September, 2010
Participation: 1,803 through October.
This program is also designed to help underwater borrowers who remain current on their mortgage to refinance into more affordable FHA-insured loans.
Under the program, the mortgage servicer must first agree to write off at least 10% of the principal before the borrower can refinance. The modified loan will help put them back in the black, at least on their first mortgage: The debt-to-value ratio has to exceed 97.75%. With any second mortgage factored in, it can't exceed 115%.
Track record: This got off to a very slow start, with only about 15 refinances done by early 2011. It was nearly killed off by the House Financial Service Committee but it is still limping along. Only 1,803 borrowers have taken advantage of the program with just 136 of those coming in September.
Emergency Homeowner's Loan Program (EHLP)
Launch: June, 2011
Participants: About 15,000 loans were given.
End date: September, 2011
This $1 billion program offered interest-free loans of up to $50,000 to homeowners who were hit with a job or income loss and who resided in one of the 32 states not covered by the Hardest Hit States program.
Related: Are you better off than you were 4 years ago?
Loans were restricted to those who have a household income of $75,000 or less, or earn less than 120% of the median household income for a community. They must have missed at least three payments, been on the verge of losing their home and demonstrated the ability to resume payments once their period of unemployment ends.
Track record: This program fell well short of its target of helping 30,000 borrowers by the time it ended in September of 2011. Only about half the allocation, $500 million, was spent.
$25 Billion foreclosure abuse settlement
Launch: April, 2012
Participants: 137,846 have received some type of relief as of June 30.
The deal inked between the attorneys general of 49 states and the District of Columbia, the federal government and the nation's five major lenders --- Bank of America (BAC), JPMorgan Chase (JPM), Citibank (C), Wells Fargo (BWF)and Ally Financial (ALLYPRB) -- aimed to settle charges that the banks had abused the foreclosure process with improper paperwork and procedures.
Under the settlement, the banks agreed to reduce payments for borrowers by either reducing the principal they owed on their loans or cutting their interest rate.
Track record: A preliminary progress report released in August revealed that the banks had already submitted claims for $10.6 billion in mortgage relief. The majority of those claims, however, were credits that the banks took for short sales.
The banks did make some progress in implementing the mortgage modification part of their pledge. About $1 billion in principal reduction modifications have occurred thus far, according to the report, but another $4 billion in principal reduction modifications were not counted because they're in the trial stage.
By the time the first official report is released as scheduled in November, another $3 billion in debt forgiveness should be counted, according to HUD secretary Shaun Donovan.
The banks have claimed credit for about $103 million for refinancing borrowers mortgages into lower rate loans.