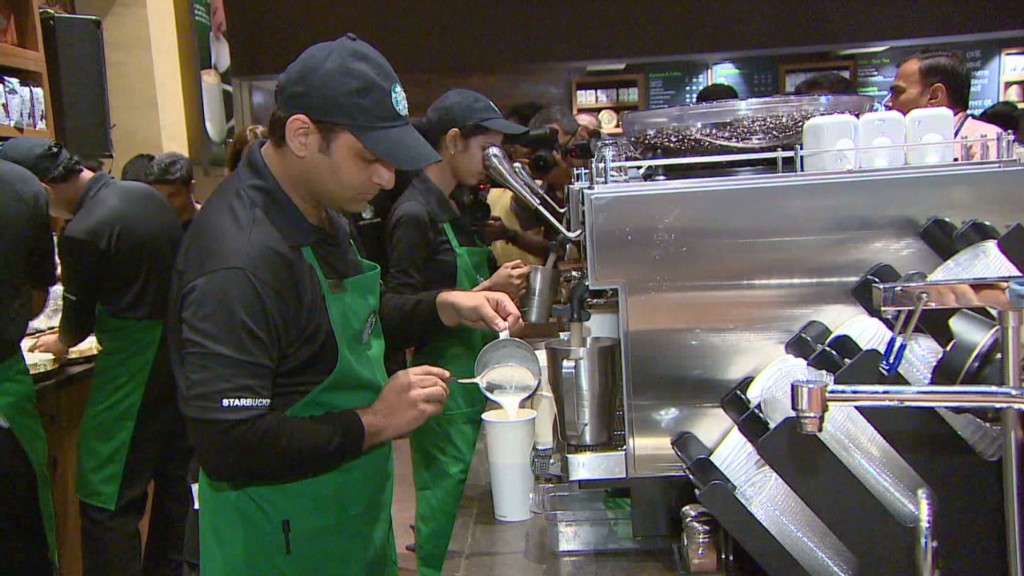 Starbucks opened its doors for the first time in India on Friday, attempting to gain a toehold in a burgeoning consumer market.
The Mumbai store puts the coffee house operator in its 61st country, and many here are asking why Starbucks waited so long to come. It has had operations for 13 years in China, another on-the-rise economic power where tea is the established beverage.
"This is a very complex market to do business and we needed to find the right partner," said Starbucks CEO Howard Schultz.
Schultz thinks that partner is Tata Global Beverages, a unit of one of India's best-known conglomerates. He described meeting Tata executives as "love at first sight," saying they share his commitment to social responsibility and strong community relations.
Most Indians still begin their day with a steaming cup of milky, sweet chai tea. But the appetite for coffee is growing -- a report from consultancy Technopak estimates the market could double in the next five years to more than $500 million.
The International Coffee Organization, a trade group, estimates the average Indian consumer buys less than three ounces of coffee per year. The average American uses around nine pounds.
Related: Starbucks CEO Howard Schultz is fed up with Washington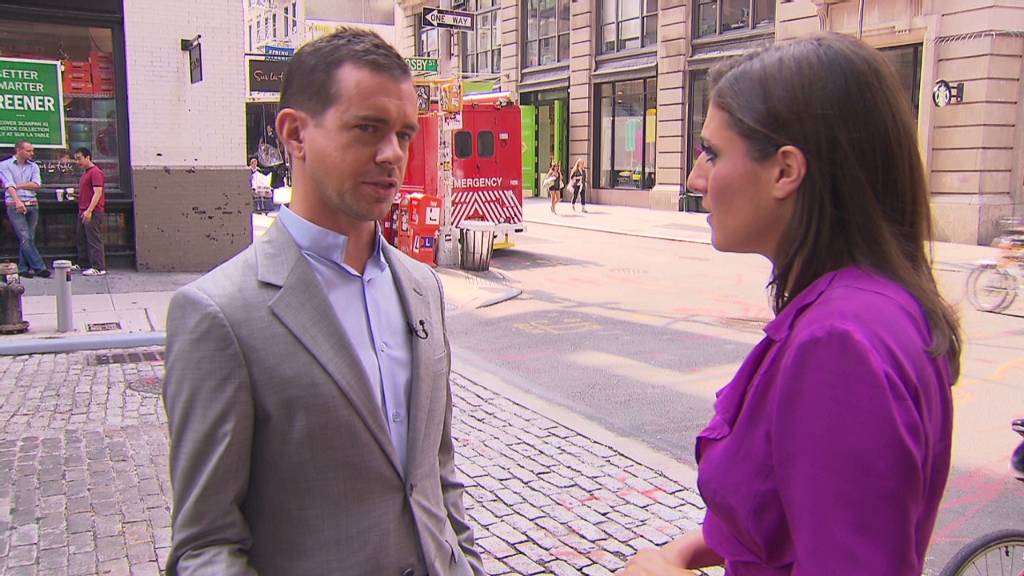 Schultz faces heavy competition from local coffee chains that have a head start in the market. But he believes customers will be attracted to Starbucks' (SBUX) emphasis on community and creating a welcoming public space.
"If you visit a store in Amman, Jordan or Shanghai or Tokyo or here in Mumbai this week, you will see a common thread of an experience," he said. "And that experience is not American. It has universal appeal."
Starbucks first location in India is a large, two-level store decorated with locally sourced teak furniture and images shot in and around Mumbai. A tall cappuccino costs the equivalent of $2.15.
"With Tata's help and the size and scale of this market, we believe that this a market that we will grow significantly in over the near future," Schultz said in a news conference.
Starbucks will open two more stores in India next week. In response to repeated questions from the Indian media, Schultz declined to say just how many stores the company planned to open.
Technopak chairman Arvind Singhal believes the desire for a clean, secure place to relax and socialize will be a key part of Starbucks appeal in India, overshadowing interest in the coffee itself.
"You could be selling lemonade in Starbucks in India and people would still come," he said.