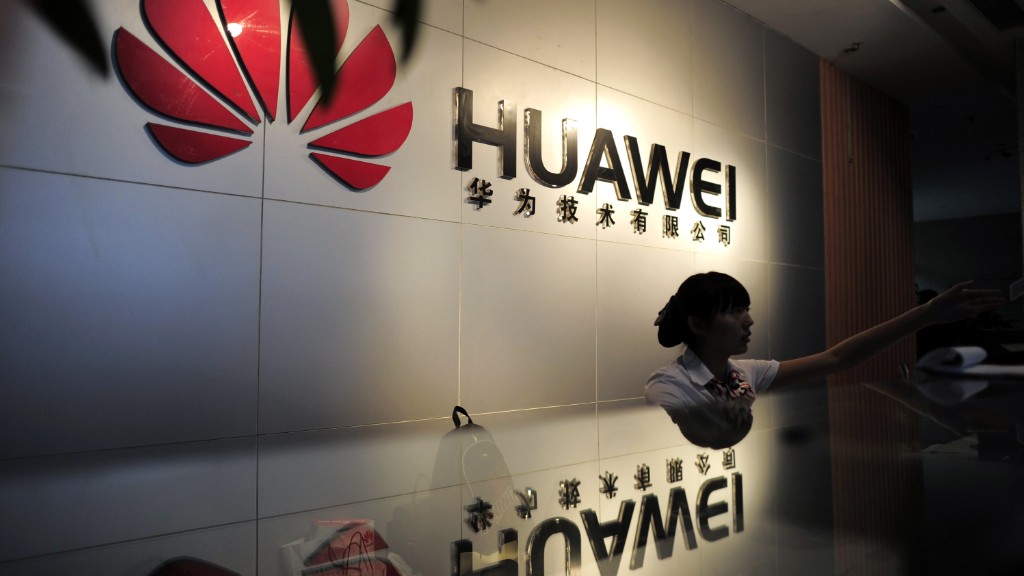 The U.S. House Intelligence Committee released a stinging report in early October focused on the business practices of Huawei and ZTE, two Chinese telecom companies that would like to expand their operations in the U.S.
The report recommended the U.S. "view with suspicion" any plans for domestic expansion by Chinese telecom companies, saying they "cannot be trusted to be free of foreign state influence and thus pose a security threat to the United States and to our systems."
Huawei rejected the report's findings, calling them "baseless." CNNMoney met last week with Scott Sykes, the company's vice president for corporate media affairs, in Hong Kong. What follows is an edited transcript of the conversation.
What was your reaction to the House Intelligence Committee report?
It is just very disappointing. We engaged with the committee in good faith throughout the investigation. We had in-person meetings in Shenzhen, Washington and Hong Kong. One of our top executives appeared at a congressional hearing and we even provided a list of our shareholders.
But the committee completely ignored the really important and pertinent facts. We've been in business for 25 years. We've never had any security issues. If we did have security problems, we wouldn't have gotten to be a $32 billion company.
The committee also ignored the fact that companies like Huawei and Ericsson (ERIC) and Cisco (CSCO) are transnational businesses. We all use essentially the same components, in the same proportion, from the globally interdependent supply chain.
If the report and the investigation was really about broadly protecting the integrity and the security of the telecommunications infrastructure in the United States, then all vendors, no matter their country of origin, should be looked at equally and fairly and transparently, with the same criteria applied to everybody.
Related: What makes China telecom Huawei so scary?
We are already participating in good faith in the U.S. market. We spent $6.6 billion just last year with American companies, and their components go into our products. We opened an office in 2001 in Plano, Texas. Today we have 13 offices. We employ 1,800 people in the U.S. We're bringing jobs, competition and really good technology for a really good price.
Where does Huawei go from here?
We need to keep talking and sharing our story. We want to be open and transparent. We are a private company that is 100% employee owned. We are not a state-owned enterprise like many large companies in China.
We are really taking great strides to be open and transparent because we know it's important. We put out an annual report that details our financials, even though, as a private company, we are not required to do so.
It has been suggested that listing Huawei on an international exchange would take some heat off the company. Have you hired bankers to look at options?
No, we have no plans of doing that. Of course we consider many things at many times. We are a commercial company, and it would behoove us to consider lots of things, but as far as the recent reports, you can put that in the category of rumor.
What else can you do to encourage trust? Can you show governments your source code?
Yes, and we are already doing that today. In the United Kingdom, we have been the sole supplier of equipment for the national broadband network for six years, with no security problems.
As part of our operation there, we have a cybersecurity assurance center. Inside that center, officials from the government can look inside the source code of our equipment, and do whatever they like to feel assured about the security of our products.
Yesterday, an independent chairman of our business indicated a willingness to do the same thing in Australia.
Related: The trouble with China's Huawei
Many, if not all, of our competitors would not do that. For a tech company, the source code is your secret sauce and your intellectual property.
Did the House Intelligence Committee ask to see your source code?
There was no specific request as far as I know. But are we willing to do it? Of course. In other places we have always been willing to be open and share our source code. Let us know what you need to feel secure, and we'll do it. That's the bottom line.
The House committee claimed to have uncovered criminal wrongdoing by Huawei officials, including fraud and bribery. Their report said those cases would be referred to the Justice Department. Have you been contacted by any law enforcement officials?
What are these allegations? That part of the report is classified, and we haven't seen any allegations. If there are specific allegations, we would be happy to respond. We cannot respond to what we don't know.
But have have you been contacted by the Justice Department?
No, not that I know of. This is the thing -- if there are facts, if there is evidence -- the United States is a country ruled by law. Let's be fair. If you've got something to say, put your cards on the table. Let's go. What are the facts?
I think the whole thing is just really, really disappointing. It's very frustrating.
What I can say is that we have never engaged in any cyberhacking, malfeasance, or other nefarious activity on behalf of the Chinese government or any government.
We are an international company. Seventy percent of our revenue today comes from outside China. If we were ever thought or proved to be doing that kind of nonsense, we would lose 70% of our business overnight. And we don't want to do that.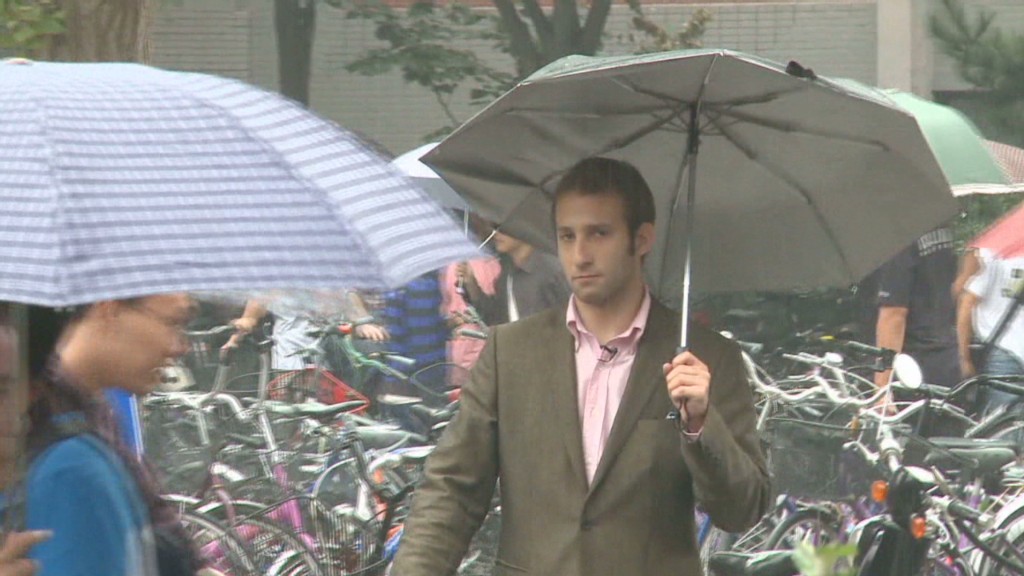 Are you seeing much return on your lobbying and public relations efforts in Washington?
I think it is having an impact. For many years, we were terrible at telling our own story, and that has contributed to misunderstandings. There is still a lot of room for improvement, but in the past five years we've gotten much, much better.
The reality is that in the last 10 years, cybersecurity has become a major concern. And countries are beginning to see telecom infrastructure as a national asset.
But all vendors need to be looked at the same way under exactly the same kind of criteria. Every vendor's source code should be tested. If that's going to be the criteria for Huawei, it should be the rules for everybody. Let's be fair.
Is there a risk that, despite your investments and lobbying, the U.S. market will never open to Huawei?
The tone is slowly changing. I think the fact we are engaging is helping, and telling our story is helping.
We are doing everything we can think of. We are engaging, talking and giving our perspective. We are sharing information about our company financials, our corporate governance structure and our executive leadership.
We are hopeful that, while it might take some time, our situation will change. Part of it is that relationships and comfort take time to develop. There are still people in the United States who have never heard of our company. It will take some time.
Huawei founder Ren Zhengfei is notoriously media-shy. Would more openness on his part help improve the company's position with U.S. lawmakers?
It is true that he has never given any media interviews. And I would speculate that he probably never will, at least not in any prolific way.
You can point to a number of reasons to explain that. His generation -- he is 68 -- this is the way things were done. He has built this business from nothing to a $32 billion company in the space of 25 years. He has never done media interviews, and the company has done exceedingly well.
It's kind of like: "Tell me why I should?"