Wall Street prepared for a return to business Wednesday, even as New York City remained in clean-up mode two days after the battering from Hurricane Sandy.
U.S. stock futures were higher ahead of the open. Volume is expected to be very high as the NYSE, Nasdaq and other markets execute their first trades after two unscheduled days in the dark.
Wednesday will be particularly busy for investors since it also happens to be the last day of the month -- a time when traders, hedge funds and mutual funds often square up their positions.
And for some, the day also marks the last trading session of the fiscal year. It's a day when many mutual fund managers will try to offset their capital gains with their losses to minimize the distributions paid out to shareholders.
Home improvement stocks such as Home Depot (HD), which rallied 4% in premarket trading, and Lowe's (LOW), which was up almost 6%, will likely be big movers.
Shares of Generac (GNRC), a generator maker, jumped 10% in premarket trading after the company boosted its earnings and revenue forecast for the year, as a result of "increased demand for home standby and portable generators" in the aftermath of Hurricane Sandy.
Insurance stocks, such as AIG (AIG), which was down more than 1% in early trading, Allstate (ALL), and Hartford Financial (HIG) could face pressure.
Retailers, airlines and hotels that have been affected by the storm will also be in focus.
Related: Wall Street bracing for volume surge
World Markets: European stocks were mixed in midday trading. Britain's FTSE 100 was down slightly, the DAX in Germany increased 0.7% and France's CAC 40 jumped 0.3%.
Unemployment in the eurozone rose in September to a record high of 11.6%, the European Commission's Eurostat statistics agency reported Wednesday.
Asian markets closed higher. The Shanghai Composite added 0.3%, while the Hang Seng in Hong Kong and Japan's Nikkei increased 1%.
Economy: Investors will weigh data released during the markets' closure, none of which was revelatory. Fresh data on manufacturing and employment costs will be released Wednesday.
Investors will also be gearing up for the crucial October jobs report, which is scheduled to come out Friday. It will be the final reading on the health of the job market before the presidential election next week. While there has been some concern about the report being delayed, the Bureau of Labor Statistics says it is working hard to stay on schedule.
Companies: The storm prompted many companies to postpone their quarterly earnings reports. But others, including Ford (F), Archer Daniels Midland (ADM) and TD Ameritrade Holding Corp (AMTD) still issued their results so those stocks may be active Wednesday.
Shares of Ford were up almost 4% in premarket trading, a day after the company reported earnings that remained steady from a year earlier as strong results at home helped balance out the soaring losses in Europe.
Shares of ADM were slightly lower in premarket trading after the grain trader posted earnings that topped expectations but fell 60% from a year ago.
Early Wednesday, GM (GM) reported lower quarterly earnings of $1.8 billion on increased losses in Europe. But results topped forecasts, pushing shares of the car maker up almost 5%.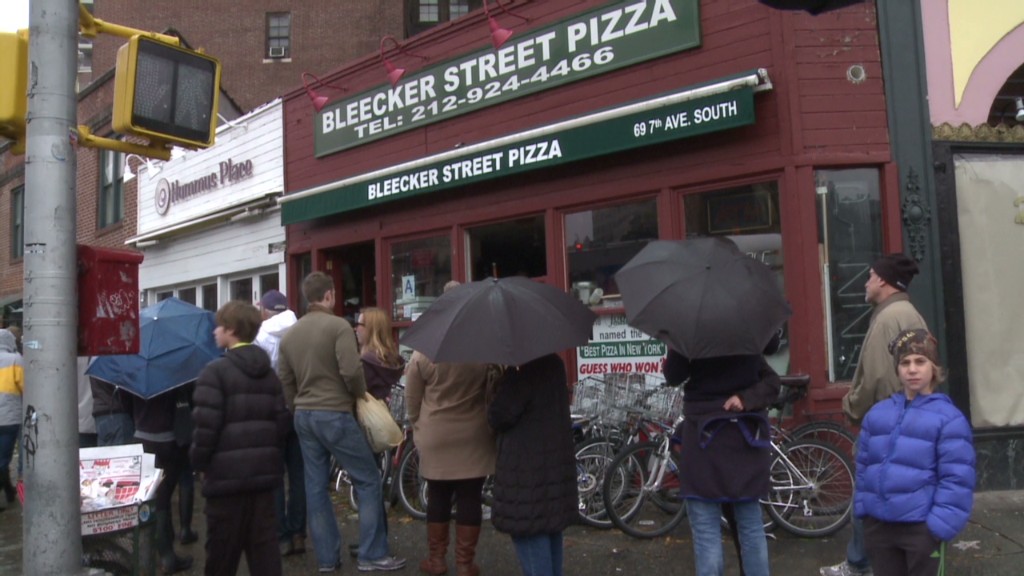 Take-Two Interactive (TTWO) reported revenue that topped forecasts, but the software firm cut its earnings and sales outlook for the current quarter.
Hertz (HTZ), Mastercard (MA), Visa (V), First Solar (FSLR) and Metlife (MET) are among other firms also on tap to post results Wednesday.
PVH Corp. (PVH) the owner of the Calvin Klein and Tommy Hilfiger brands, agreed to buyWarnaco Group (WRC)p in a deal worth $2.9 billion. Warnaco had licensed the Calvin Klein jeans brand from PVH, so the deal brings all Calvin Klein-branded apparel under one company's umbrella.
The Walt Disney Company (DIS) agreed to buy Lucasfilm in a stock-and-cash deal valued at $4 billion, gaining control of the blockbuster Star Wars franchise.
Many Facebook (FB) employees will finally get a chance to sell their shares for the first time Wednesday, after a lock-up on their so called "restricted stock units" expired. A total of 234 million Faebook shares will be newly eligible for sale. Shares of the social network were down about 1.5%.
Currencies and commodities: The dollar fell against the euro and the British pound but gained ground versus the Japanese yen.
Oil for December delivery rose 75 cents to $86.43 a barrel.
Gold futures for December delivery gained $9.10 to $1,721.10 an ounce.
Bonds: The price on the benchmark 10-year U.S. Treasury fell, raising the yield to 1.75%.