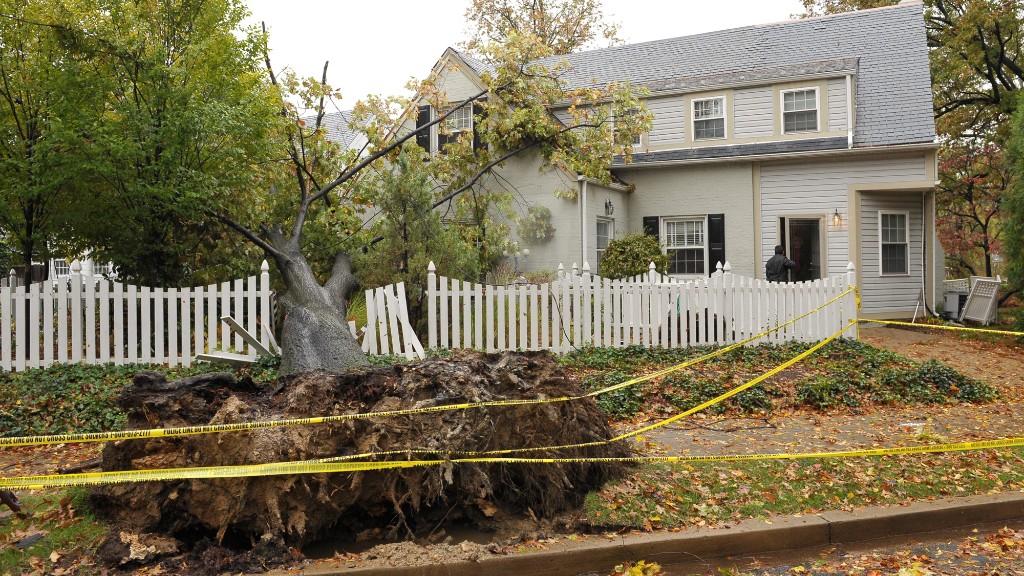 Damaging winds. Fire. Floods. It's bad enough that millions of homeowners had to endure the wrath of Hurricane Sandy, but now many have to deal with their insurance companies.
Total damages from Sandy are estimated to reach $10 billion to $20 billion, with about half that amount, $5 billion to $10 billion, expected to be filed as insurance claims by homeowners and businesses, according to Eqecat, a disaster and risk-modeling firm. 
Related: Sandy's economic impact
For those who experienced damage to their home or other property as a result of the storm and want their insurer to help cover it, here's what to expect.
Since claims are processed on a first-come, first-served basis, it helps to act fast.
While homeowners typically receive a payment from their insurer within several days, the high volume of claims brought on by Sandy could mean it will be weeks before some people see a check, said Robert Hunter, Director of Insurance for Consumer Federation of America (CFA). All but the most complicated cases, however, should settle within 30 days, he said.
Filing a claim with an insurer automatically triggers a call from an insurance adjuster who will arrange a visit to examine the damage and estimate how much it will cost to fix. During major events like Sandy, insurance companies deploy "catastrophe forces" of adjusters, claim processors and other personnel so you can expect this visit to happen within days of contacting your insurer, said Anna Bryant, a spokeswoman for State Farm Insurance.
It may be difficult in the aftermath of a hurricane, but try to get your own repair estimates from a trusted contractor before the adjuster arrives, said Hunter. That could persuade the adjuster to be more generous (or just realistic) in their evaluation.
Related: Hurricane Sandy puts power grid to the test
Also, list all of the damage done to the house -- and try to take photos of everything. If you don't have an inventory of all your belongings, assemble one by memory. Also, don't move or repair the damaged property until the adjuster has had a chance to look at it first. And keep all receipts, including ones for lodging, food and transportation if your house is uninhabitable. All of those costs may be reimbursable.
Be prepared to be disappointed. "Families will have to dig deeper into their pockets because insurers have been steadily increasing hurricane wind coverage deductibles and imposing other policy limitations," he said.
The hurricane deductible, for example, requires a policyholder to pay a percentage of their home's value upfront before insurance payments kick in, which can amount to thousands of dollars.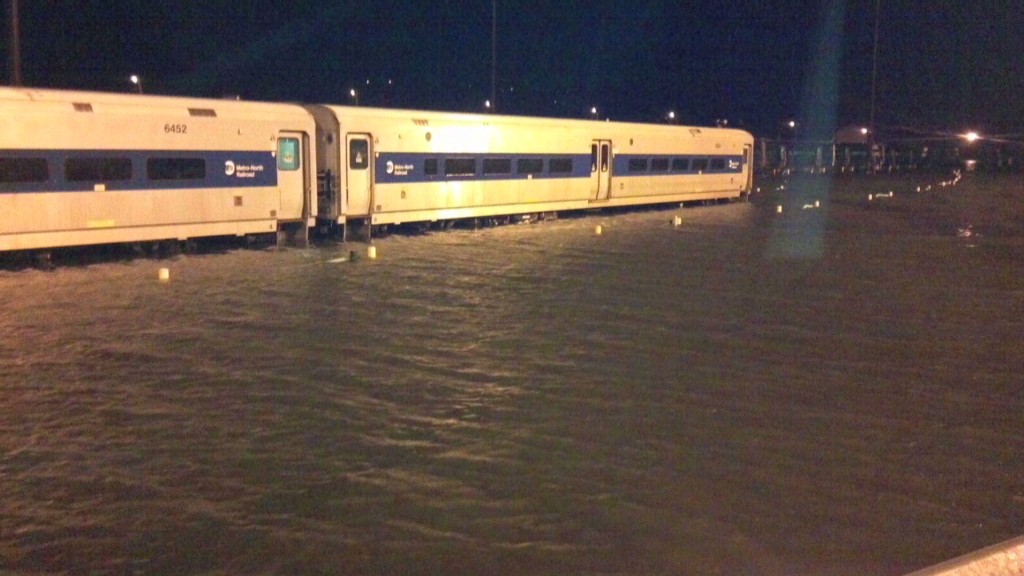 Just because there's an insurance agent offering you money, don't feel pressure to accept the deal. Duncan and Shirley Bellinger, of Howes Cave, N.Y., were offered a mere $22,000 for their manufactured home after it was destroyed by Irene last August. The offer was just one-third of the home's replacement cost, according to Duncan.
"The adjuster kept saying, 'You must sign the paper,'" he said. "I felt pressured and I signed them. A lot of others around here felt the same way."
Related: Hurricane deductible could cost consumers thousands
If an offer from a claims adjuster is lower than the estimated repair cost, ask your insurer to explain how it was calculated, said Hunter. Once it's documented, the insurer can't come up with new reasons for justifying the low settlement, like saying a repair they originally estimated would cost $2,000 will now only cost $1,500. "They're locked in," says Hunter.
Then, file an appeal with your insurer for a larger settlement. If your appeal isn't granted, contact your state insurance department which may intervene on your behalf. Most will at least contact the company, according to Hunter. 
Your last resort: Get a lawyer.