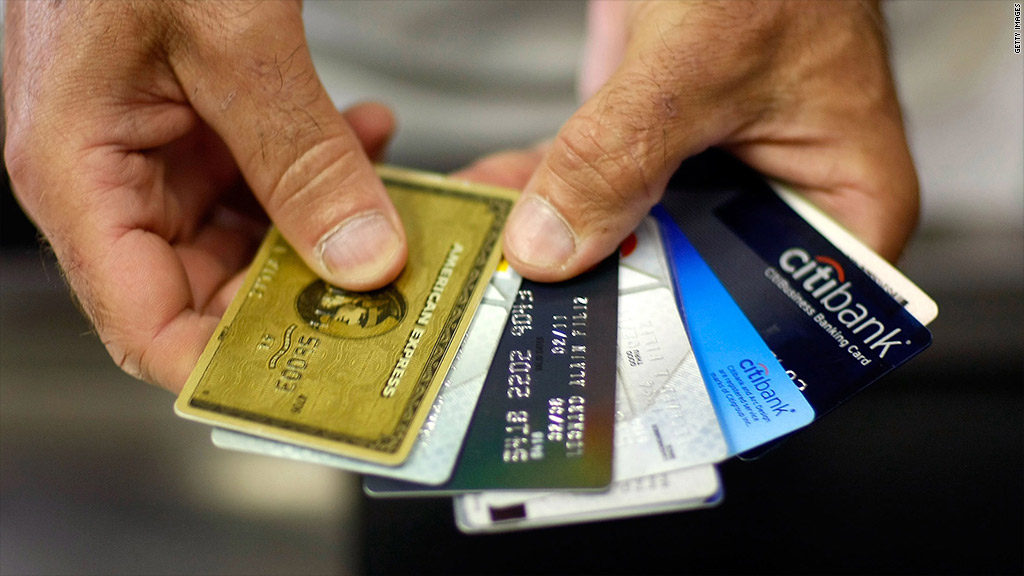 In the wake of Superstorm Sandy, banks are offering emergency loans and credit limit increases to many East coast residents. But before jumping on one of these offers, make sure you know what you're getting into.
Citi (C), Wells Fargo (WFC), Bank of America (BAC), Chase (JPM) and American Express (AXP) have been sending out e-mails and posting alerts on their websites, notifying credit card customers that they may qualify for special credit offers if they were impacted by the storm. And in certain cases, banks are being a little more lenient with their lending standards.
Citi is offering emergency credit line increases to its customers. If a Citi customer isn't initially approved under the standard screening process, the bank will re-evaluate their account history to take into consideration "storm-related consequences that may be out of the customer's control," a Citi spokeswoman said. And it will become the customer's new credit limit going forward.
Bank of America customers will need to be creditworthy to qualify for a credit line hike, but each case will be determined on an individual basis, taking into consideration the storm's impact. The new limit will also become permanent.
Related: More banks waiving fees in wake of Sandy
Meanwhile, Chase said some customers in affected areas can get credit line extensions even if they wouldn't normally qualify, but the limit would revert to its previous level once they recovered from the storm.
Taking advantage of a credit limit increase isn't a bad idea as long as you have a low interest rate and no cheaper options, said Odysseas Papadimitriou, CEO of credit card comparison site CardHub.com. But if your rate is high, the interest can really pile up. Instead, it may make better sense to apply for a new card with a promotional offer like a 0% interest rate for a certain period of time -- which are common heading into the holidays.
In addition to granting credit line increases on a case-by-case basis, Wells Fargo is offering personal loans to customers in FEMA-designated areas of Connecticut, New Jersey and New York.
Customers must meet standard credit requirements to qualify for the loans, which range from $3,000 to $25,000. While interest rates on the bank's unsecured loans typically vary based on a customer's creditworthiness, these emergency loans come with an interest rate of 6.75% -- the lowest rate the bank offers on any of its unsecured loans. [See editor's note]
While these options may sound tempting if your house or car has just been flooded and you can barely pay the bills, remember to check with your insurance company to figure out what is covered first. And, of course, tap into any funds available from national or state disaster relief agencies, said Papadimitriou.
Related: Filing insurance claims after Sandy - What to expect
The Federal Emergency Management Agency (known as FEMA), for example, will often cover rental payments for temporary housing when a storm victim's home isn't available. Grants are also available for home repairs and to replace household items that were destroyed. Other disaster-related expenses like medical, dental, funeral or transportation services, may also be covered by FEMA. To apply for assistance, go to DisasterAssistance.gov. You can apply by smartphone at m.fema.gov or call 1-800-621-3362.
Meanwhile, the Small Business Administration offers disaster loans of up to $200,000 with interest rates as low as 1.7% to homeowners needing to repair or replace homes damaged or destroyed by the storm. Loans up to $40,000 are available for homeowners or renters to repair or replace personal property that was damaged.
Many nonprofits -- like the American Red Cross -- are also offering free assistance to storm victims, including meals, shelter, and transportation.