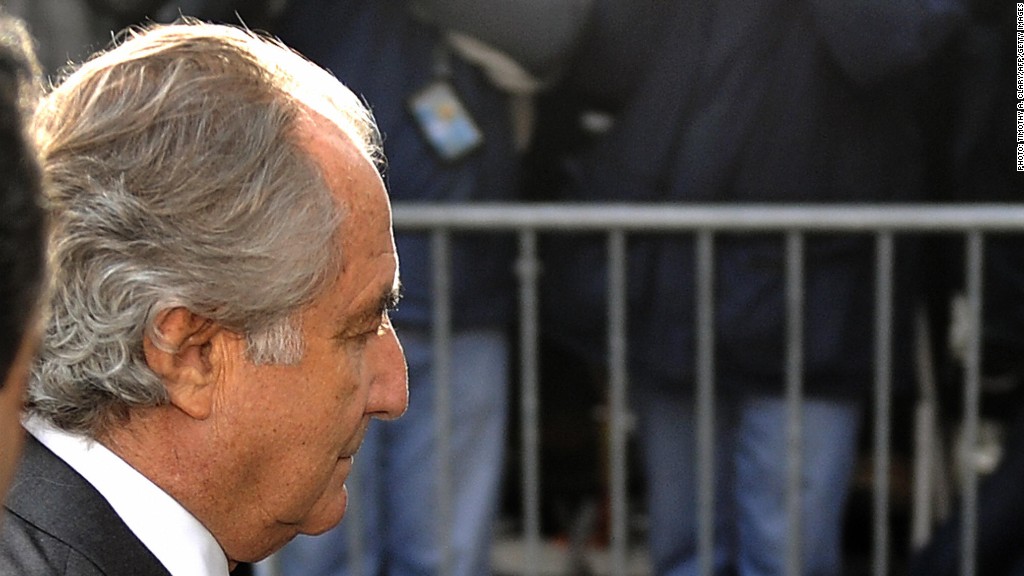 Irwin Lipkin, the former controller of Bernie Madoff's investment company, pleaded guilty in Manhattan federal court to falsifying documents and conspiring to commit securities fraud.
Preet Bharara, the Manhattan district attorney, described Lipkin in a statement as a "loyal foot soldier" to Madoff, his long-time employer.
The guilty plea covers charges of conspiracy to commit securities fraud, to falsify records and to make false filings with the Securities and Exchange Commission.
"By his own admission, Irwin Lipkin aided and abetted Bernard Madoff in his colossal Ponzi scheme for more than two decades," FBI Acting Assistant Director-In-Charge Mary Galligan said in a statement. "He regularly and routinely cooked the books, a recipe for concealing the largest investment fraud in history."
With the two-count guilty plea, Lipkin joins a growing list of Madoff associates facing long jail sentences.
Madoff's brother Peter, who worked at the firm with him, recently pleaded guilty to charges of conspiracy and falsifying investment records.
Related: Madoff ruined thousands, including his son
And in October, federal prosecutors filed new charges against five additional Madoff employees, saying that his massive scheme to defraud investors started in the 1970s, much earlier than previously alleged.
Last year, Lipkin's son Eric, who also worked for Madoff, pleaded guilty to criminal charges of conspiracy, fraud and making false statements.
Madoff pleaded guilty in March 2009 to orchestrating the largest Ponzi scheme in history, cheating thousands of victims out of billions of dollars. He is currently serving a 150-year sentence in federal prison in North Carolina.