U.S. stock futures were lower Friday, as disappointing corporate results weighed on sentiment, setting the market up for a third straight day of declines.
J.C. Penney (JCP) reported a much bigger than expected loss, sending its shares tumbling more than 8% in premarket trading. The company lost 93 cents a share excluding special items, while analysts surveyed by Thomson Reuters were forecasting a loss of only 7 cents. Sales also fell short of forecasts. It marked the third straight quarter of bigger than forecast losses at J.C. Penney as new CEO Ron Johnson struggles to remake the company.
After the closing bell Thursday, Disney (DIS) reported earnings in line with analyst expectations but sales of the entertainment company were a bit short of forecasts. Shares of the Dow component were down 3% in premarket trading.
Shares of daily deals site Groupon (GRPN) plunged 15% in premarket trading Friday, a day after quarterly results missed expectations.
In other corporate news, Kayak (KYAK) announced late Thursday that it was being purchased by Priceline (PCLN) in a $1.8 billion cash-and-stock deal. Shares of Kayak shot up 26% in premarket trading to just below the $40 a share purchase price. Shares of Kayak competitor Expedia (EXPE) were down 3% in premarket trading, while TripAdvisor (TRIP), another rival, was not yet trading.
In economic news, the Bureau of Labor Statistics will release figures on import and export prices at 8:30 a.m. ET, while reports on consumer sentiment and wholesale inventories are due later in the morning.
The University of Michigan's preliminary version of its consumer sentiment index for November is expected to come in at 83, according to a survey of analysts by Briefing.com, up from 82.6 last month.
Wholesale inventories for September are expected to have increased by 0.4%
Following the re-election of President Obama earlier this week, U.S. stocks have fallen sharply as investor shift their attention to the looming fiscal cliff, and the potential consequences for the U.S. and global economies if Congress fails to avert it.
On Thursday, the nonpartisan Congressional Budget Office warned that if the fiscal cliff goes into effect for all of next year, it could trigger a drop of 0.5% in real gross domestic product, and that contraction could push unemployment to 9.1% by the end of 2013.
Heading into the trading day Friday, all three major indexes are down more than 2% for the week.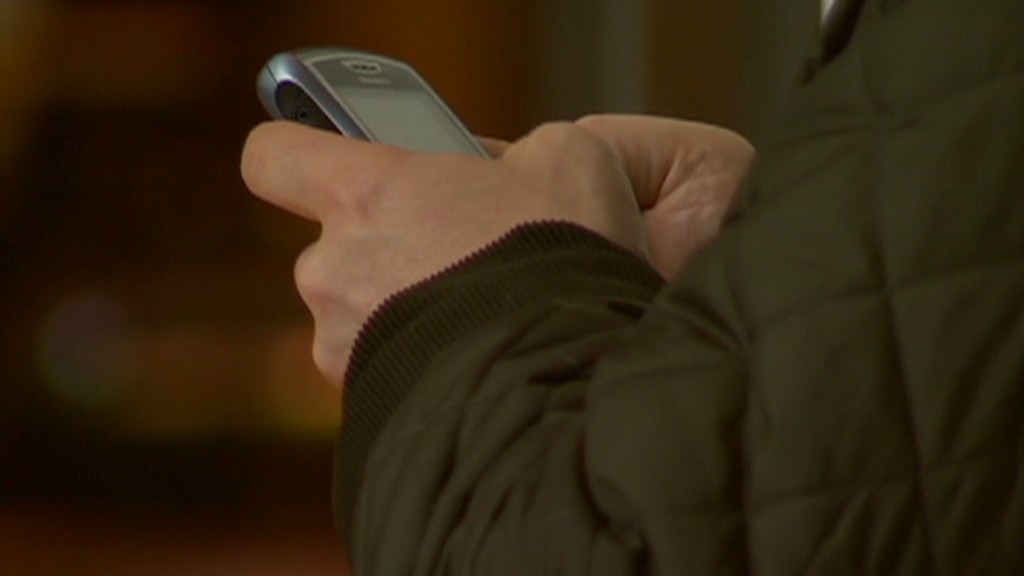 World Markets: European stocks were lower in morning trading. Britain's FTSE 100 was down 0.5%, the DAX in Germany dropped 1.1% and France's CAC 40 slipped 0.3%.
Asian markets closed in the red. The Shanghai Composite edged down 0.1%, while the Hang Seng in Hong Kong and Japan's Nikkei each dropped 0.9%.
Currencies and commodities: The dollar rose against the euro and the British pound but declined versus the Japanese yen.
Oil for December delivery fell 34 cents to $84.75 a barrel.
Gold futures for December delivery edged up $4.40 to $1,730.40 an ounce.
Bonds: The price on the benchmark 10-year U.S. Treasury edged higher, pushing the yield down to 1.59% from 1.63% late Thursday.