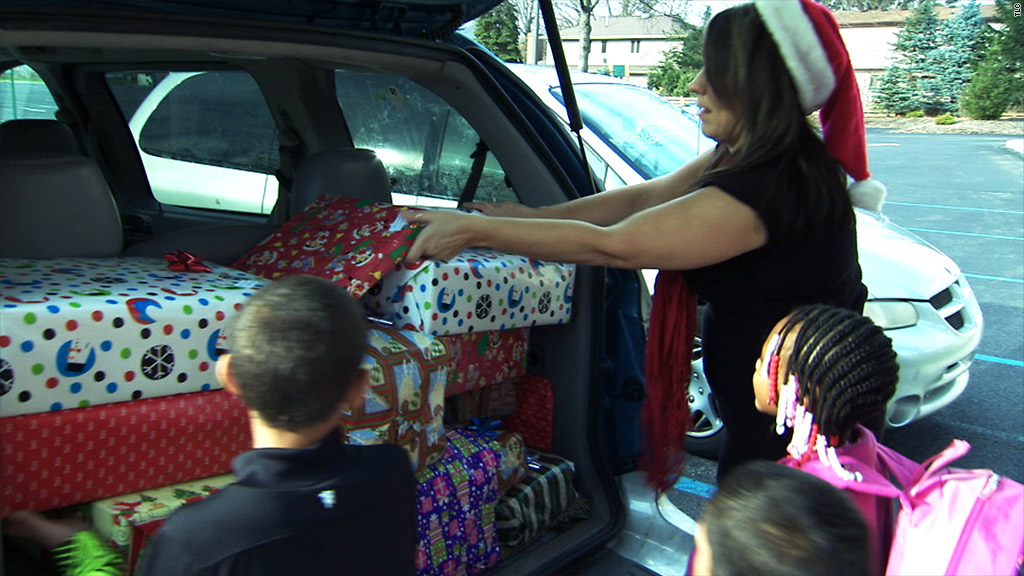 Big-time deal hunters know that the secret to finding the deepest discounts on Black Friday is to start early.
That's why last year, Joni Crothers and 16 of her friends and family, dubbed her "coupon-tourage," assembled at her Ohio home at 9 p.m. on Thanksgiving. But the real planning began months before, when they first met in July to discuss strategy.
Crothers was no discount-chasing newbie. She started cutting coupons four years ago when her husband lost his automotive factory job. Now, she said her finely honed couponing skills rack up $100,000 worth of free goods each year.
Crothers has gone hunting for Black Friday deals for 16 years, but last year the stakes were higher. Armed with wish lists from several needy families in the community, the group set out to find the desired items and donate the entire haul.
The basic strategy was simple: For each item, find the store offering the lowest price and be there when it opened. But the reality was much more complex.
The coupon-tourage met six times between July and November to chart their course: Scouring advertisements leaked online, evaluating trunk space, mapping out routes to stores and pinpointing each item's location located inside. They also collected cash and gift cards from people in the community who weren't inclined to join the Black Friday frenzy but wanted to contribute to the cause.
Related: Holiday deals shaping up to be best in years
As Black Friday dawned, the plan was in place.
Buzzing from caffeine and adrenaline, the crew assembled after Thanksgiving meals, willing to skip a second slice of pie for the thrill of the deal and the chance to give back.
Crothers split the group into smaller teams and gave each a big envelope. Inside was a list of what each team was responsible for, the necessary money, a back-up plan in case items sold out and a list of cars with extra trunk space.
"We met, said a prayer, told each other to be safe and then went on our way," said Vanessa Barker, an office manager at a Toledo high school and member of the coupon-tourage.
The group hit eight stores in total: JC Penney (JCP), Toys R Us, Target (TGT), Kohl's (KSS), Learning Express, Game Stop, Wal-Mart (WMT) and the regional superstore chain Meijer.
Barker's first task was to grab some Nintendo 3DS at Game Stop before heading to JC Penney. There, she scored several $200 winter jackets for just $15, $50 boots marked down to $17, and jeans for $6.
The group convened at 2 a.m. to go over what they had bought, evaluate what was left to purchase, down some more caffeine and unload their already-full cars. They prayed that they would find a special bedding set for one of the family's young daughters -- which was proving to be especially tricky to pin down -- and headed out for more.
Related: Wal-Mart's Black Friday deals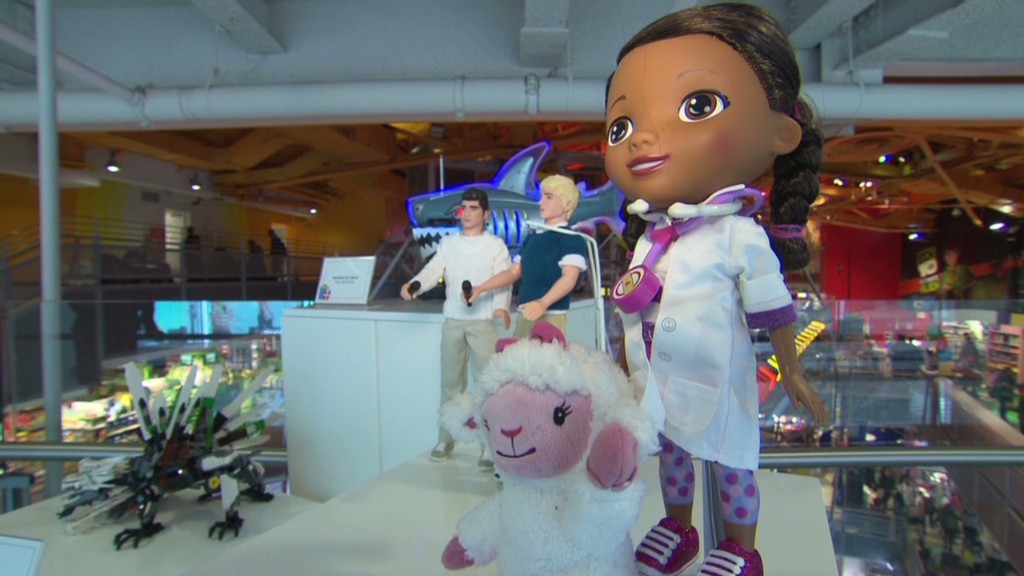 While Black Friday has a reputation for being aggressively hectic and downright dangerous, their group was too focused on executing its plan to notice.
Danielle Kisch, who rode with Crothers, saw other crazed shoppers, but no one on her team was stressed.
"We had a strategy of exactly where to go and what to get," she said.
They ate in the car between stores. Stopping for a full meal was not on the agenda.
At 2 p.m. the next day, 17 hours after they started, the coupon-tourage met at Crothers' house to take inventory. They came away with every item on their lists.
They stared at $10,000 worth of items that afternoon, which they got for just $2,000. Everything they bought went to the local families.
The months of planning, sleepless night and hyped-up crowds won't stop Crothers, Kisch and Barker from doing it all again this year.
"It's exhausting, but the more deals you get, the more excited you get, and the purpose of giving back pumps you right back up," Barker said. "Plus, a little bit of coffee keeps you going."