U.S. stock futures were lower Tuesday as investors continue to fret over whether lawmakers will cut a deal to avoid the fiscal cliff.
Lawmakers are trying to strike a deal that prevents the onset of sharp spending cuts and tax increases in January. President Obama plans to meet with union leaders on Tuesday, a number of business leaders on Wednesday and then Congressional leaders on Friday.
Stocks sold off sharply last week, with the major indexes sliding more than 2%, as investors worried the government would be unable to reach a consensus, potentially triggering a recession.
"The biggest issue is the fiscal cliff, and it's a real issue," said Chris Bertelsen, chief investment officer of Global Financial Capital Management. "My personal view is that we'll see a compromise, but not until 11:59 on the clock. This is classic American politics."
At 2 p.m. ET, the Treasury Budget is expected to show a deficit of $113 billion for October, according to a survey of analysts by Briefing.com.
U.S. stocks finished little changed Monday on light volume as many investors were off for Veterans Day..
Meanwhile in Europe, finance ministers have agreed to give Greece two more years to meet fiscal targets attached to a second sovereign bailout, but will not release the next installment of rescue funding for at least another week.
European stocks fell in morning trading. Britain's FTSE 100 lost 0.5%, the DAX in Germany shed 0.6% and France's CAC 40 fell 0.6%.
Asian stocks ended lower, as fiscal issues in Europe and the U.S. continue to drag on markets. The Shanghai Composite dropped 1.5%, the Hang Seng in Hong Kong tumbled 1.1%, and Japan's Nikkei shed 0.2%.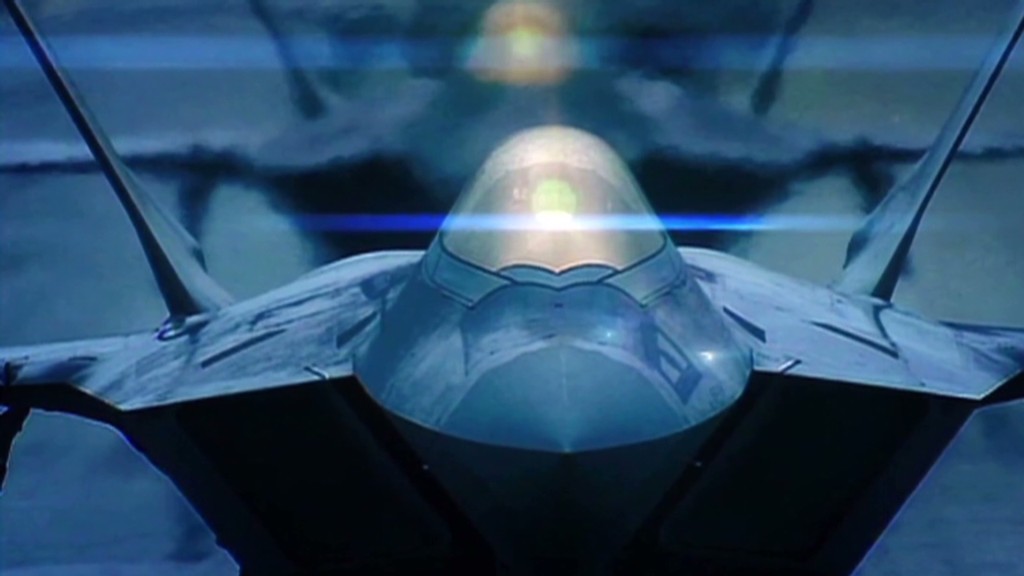 Companies: Windows chief Steven Sinofsky, heir apparent to Microsoft (MSFT)CEO Steve Ballmer, left the company late Monday. Sinofsky had been at Microsoft since 1989, trusted with overseeing many of the company's core products -- including Office and the recent Windows 8 debut. Microsoft shares fell 2.7% in premarket trading.
Shares of Dow component Home Depot (HD) rose in premarket trading, after the company beat sales and earnings forecasts. The nation's largest homebuilding supply retailer raised its guidance for the current quarter, and said it's seeing a beginning in the "healing of the housing market."
Dick's Sporting Goods (DKS) beat analyst expectations on both income and revenue and raised its guidance for fourth quarter sales.
MIchael Kors Holdings (KORS) reported quarterly earnings and revenue that beat expectations, but shares fell more than 6% in premarket trading.
Meanwhile, Saks (SKS) reported earnings in-line with forecasts but fell short on revenue. The retailer lowered its sales guidance for the fourth quarter, citing disruptions from Hurricane Sandy.
"Many of our stores, representing about 40% of our total company revenues, were directly impacted by the storm, and we have experienced a decline in saks.com sales generated from our customers in the Northeast," the company said.
TJX (TJX) --the parent of T.J. Maxx and Marshalls will also report earnings before the bell Tuesday.
Cisco Systems (CSCO) reports after the bell.
Currencies and commodities: The dollar rose against the euro, but fell versus the British pound and Japanese yen.
Oil for December delivery fell 44 cents to $85.14 a barrel.
Gold futures for December delivery dropped $3.90 to $1,727 an ounce.
Bonds: The bond market reopens Tuesday after it was closed Monday for Veterans Day.