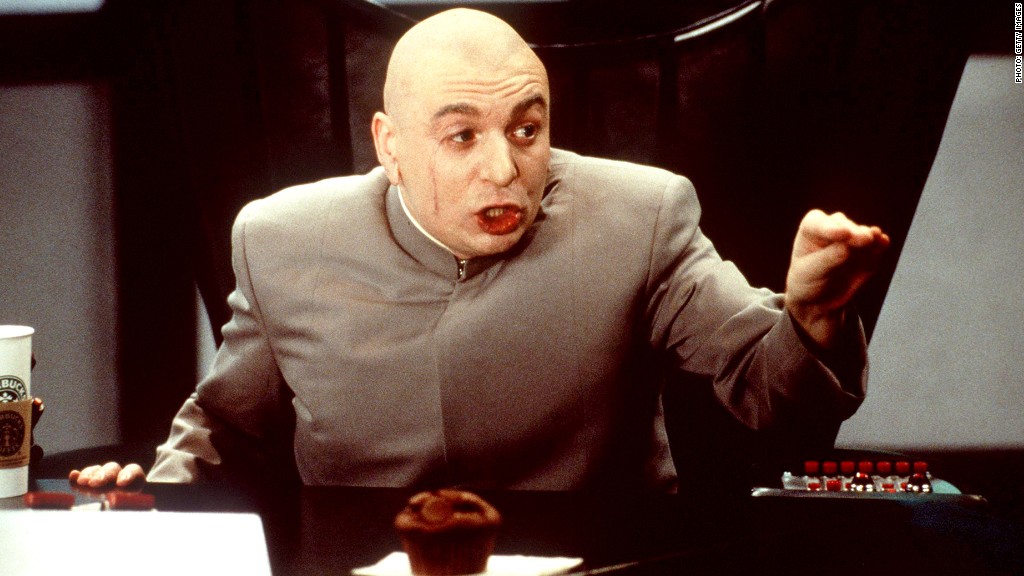 While fast food workers, casino dealers and telemarketers topped a recent list of jobs that make the world a worse place, CNNMoney readers have their own ideas about the careers that hurt the world the most.
After CNNMoney ran a slideshow based on a Payscale.com survey of workers who said their job makes the world a worse place, readers sent in a wave of e-mails and posted dozens of comments sounding off about their own jobs -- or jobs of others -- that they think are just as despicable.
Rob, a 58-year-old from Alabama who asked that his last name not be included for privacy reasons, says he worked for a U.S. defense company for 10 years fixing broken missiles so they could be launched by the U.S. Army in places like Iraq and Afghanistan.
Related: Jobs that make the world a worse place
Since his job involved ensuring the missiles were accurate and that they would deploy, it became especially difficult to hear about civilians who were killed because a missile missed its intended target or fell into the wrong hands.
"I found it depressing when you saw on the nightly news the results of their use -- including sometimes on the innocent," he said.
Before joining the defense company, Rob said he was a medic for the Air Force. "[As a medic], I was saving lives, and I could go home and say I've done something and kind of added to the world," he said. "But making missiles and working in bomb factories, you don't feel like you're adding to the world by creating peace -- you're thinking, 'How do I build a better bomb? How do I make sure this thing blows up?'"
Kent Krauss, a 52-year-old from Missouri, works as a file server administrator for a contractor that provides tech support. He spends 12-hour overnight shifts organizing clients' computer networks by transferring data to files, rearranging and naming the files, and putting them in various folders.
"[This job is] wasting peoples' talents and draining peoples' lives away. It's so sad to see what this does to people -- you just walk into the office and you can feel the bad attitudes," he said.
Plus, he says, he is often asked to transfer reams of information from other companies -- including customer account details -- onto clients' servers without ensuring the accuracy of the data. It isn't his job to check the data, he says, so the account information he shuffles from file to file could easily contain errors. Many clients are financial companies or retailers, and such mistakes can lead to big problems for customers. A financial planning company could send erroneous statements to its clients, for example, or a retailer could overcharge a customer.
One reader, who posted a comment under the username "Munnster76", said that pharmaceutical sales representatives should be included in any list of jobs that make the world worse.
Related: Surprising six-figure jobs
"Trust me, I was one. We peddled drugs that were no better than generics for 10x's the price, thus adding to the cost of healthcare," the commenter said.
A nail salon worker said their job was also among the worst: Dealing with "tough" customers is a "waste of time" and a "waste of life," the reader wrote.
Several readers didn't have anything to say about their own jobs, but they voiced their opinions about other professions.
Aside from some obvious choices like criminals, killers, al-Qaeda recruiters, hackers and drug dealers, many readers said that politicians should be high on the list -- given "the damage [the political environment] is doing to this country," according to one commenter.
Others nominated loan sharks, real estate agents and car dealers.
One commenter, "Keith", said bankers, oil traders, hedge fund operators and corporate CEOs "suck the wealth out of the economy without adding any value to it at all."
Among one of the more unexpected jobs to be named, Marsha Hoyt from Hawaii said health freelance writers and bloggers can be detrimental to the world.
"Just wait until you -- or someone you care about -- tries to find helpful alternative medicine on the net," she wrote in an e-mail. "You will spend loads of time going through poorly researched information and stumble upon things that are flat-out incorrect. You will throw money away on the wrong things and, what's worse, give up hope."
Another reader, Walter Johnson, said actors in horror flicks can even make the world worse -- since they "can negatively impact the mental health and behavior of those in the audience," he wrote in an e-mail.