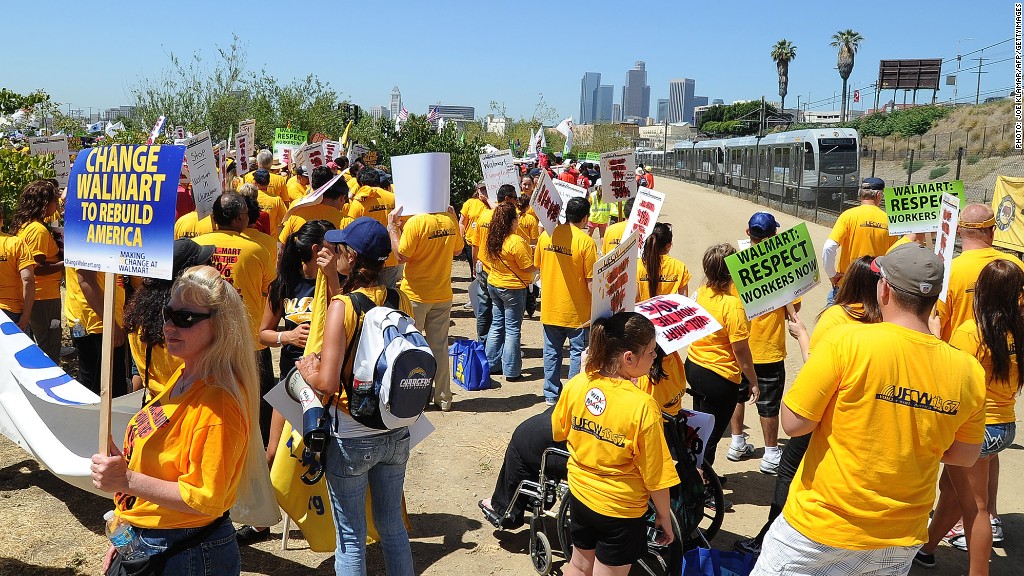 Shoppers and stores around the country are preparing for big Black Friday sales, but a group of
Wal-Mart

(WMT) workers are getting ready for a protest.

"I'll do whatever it takes to speak out about our concerns -- I'm willing to put my job on the line," says Monique Velasquez, a single mother of five who works in Wal-Mart's photo department in Pico Rivera, California. Velasquez plans to join the protest on Friday.

The union-backed group OUR Walmart, which has helped organize the post-Thanksgiving walk-out, expects thousands of workers around the country to participate. Workers say they are joining the protest to ask the country's largest employer to end what they call retaliation against speaking out for better pay, fair schedules and affordable health care.

In an effort to stop the workers from protesting, Wal-Mart filed a complaint last week with the National Labor Relations Board, claiming that the protesters violated labor laws.

The federal labor agency, which was under pressure to act within 72 hours of getting the complaint, has said that it is "highly unlikely" to have a ruling on the complaint in time to stop the Black Friday protests. Nancy Cleeland, a spokeswoman for the NLRB said the complaint is too complex to make a ruling so soon.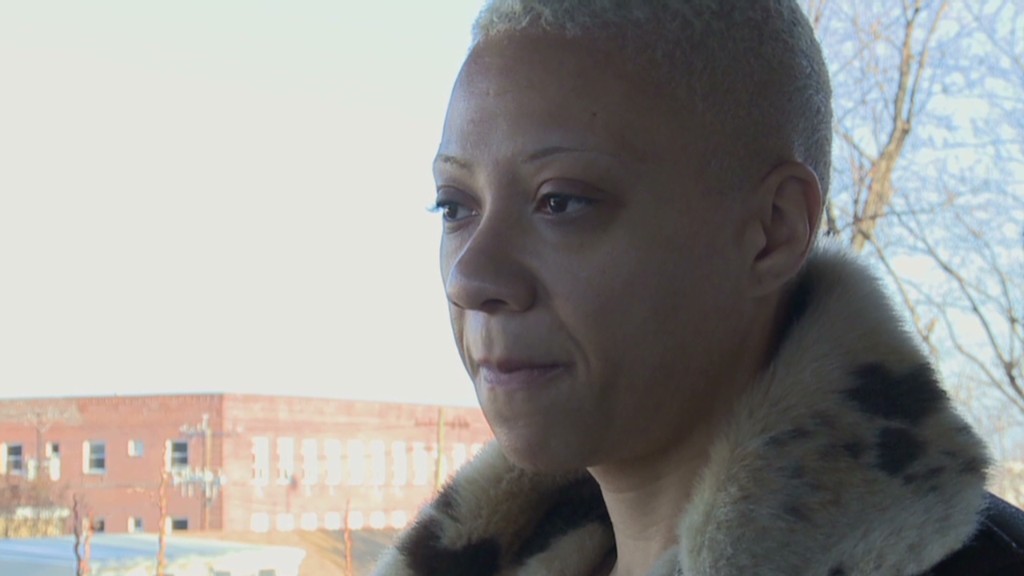 Wal-Mart's complaint claimed that the United Food and Commercial Workers Union and its subsidiary OUR Walmart unlawfully organized picket lines and other demonstrations in the past six months. The retailer said the actions have disrupted business, and that the workers' ongoing actions violate the National Labor Relations Act, which prohibits picketing for any period over 30 days without filing a petition to form a union.
On Tuesday, OUR Walmart filed its own charge with the federal agency, claiming that Wal-Mart tried to deter workers from participating in the protests and interfered with their right to speak up.
The labor agency's Cleeland said that if it finds that Wal-Mart's claims have merit, it will go to court to seek an injunction on behalf of the retailer to stop the union-backed group from organizing the protests.
If the agency doesn't find merit, the charge will be dismissed or withdrawn, she said.
Labor law experts say that Wal-Mart could have a tough time winning this one. That's because the labor laws that prohibit picketing over 30 days applies only to protesters trying to form a union or gain collective bargaining rights, not employees who are protesting against retaliation.
If the employees' claims are true, Wal-Mart could itself be found in violation of the National Labor Rights Act, which protects workers against retaliation for speaking up, according to Angela Cornell, director of the Labor Law Clinic at Cornell University's law school.
For its part, Wal-Mart plans to go full steam ahead on Black Friday. It will start doling out its "doorbuster" deals at 8 p.m. on Thursday, just after shoppers finish their Thanksgiving feasts.
Related: Wal-Mart Black Friday deals
The retailer is offering special deals to customers who are in line inside its stores at 10 p.m., guaranteeing three special offers -- the Apple iPad2, an Emerson 32 inch TV and an LG Blu-ray player.
On Monday, the retailer tweeted: "Don't believe everything you read in the union press releases. We don't think their #BlackFriday activity will have an impact on customers."
OUR Wal-Mart, meanwhile, has more than 30,000 "likes" on its Facebook page, and has collected more than $60,000 in donations to support workers who walk off work in protest on Black Friday.