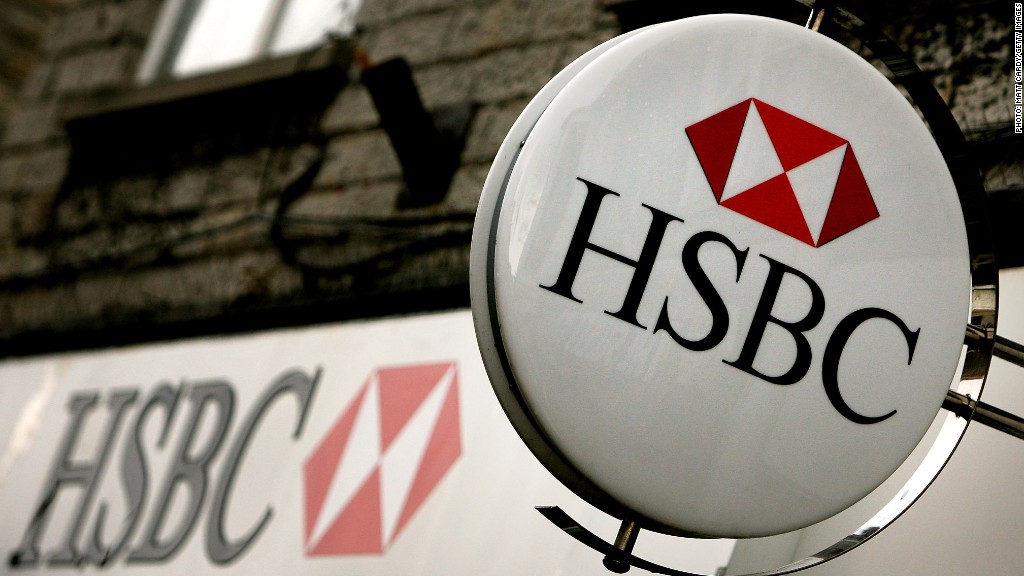 HSBC is getting a little slimmer.
The London-based mega bank said Wednesday it had reached a deal to sell its 16% stake in Ping An -- one of China's largest insurance companies.
The share sale, to the Charoen Pokphand Group of Thailand, is valued at $9.4 billion. The bank has been selling assets in recent years in an effort to streamline operations, but Wednesday's transaction is the largest to date.
The Charoen Pokphand Group will pay HK $59 per share, a slight premium over Tuesday's closing price for Ping An shares trading in Hong Kong. Shares fell sharply earlier this week after HSBC acknowledged it was exploring a sale.
HSBC (HBC) first acquired Ping An shares in 2002, paying only $600 million for 10% of the company. The investment's value has increased dramatically since then as China's insurance market rapidly expanded in size.
Related: SEC charges China affiliates of 'Big 4' accounting firms
HSBC chief Stuart Gulliver cautioned that the sale should not be seen as a sign that the bank's commitment to Asia is weakening.
"China remains a key market for the Group and we will strengthen our focus on growing our own operations and building on our long-term strategic banking partnership with the Bank of Communications," he said in a statement.