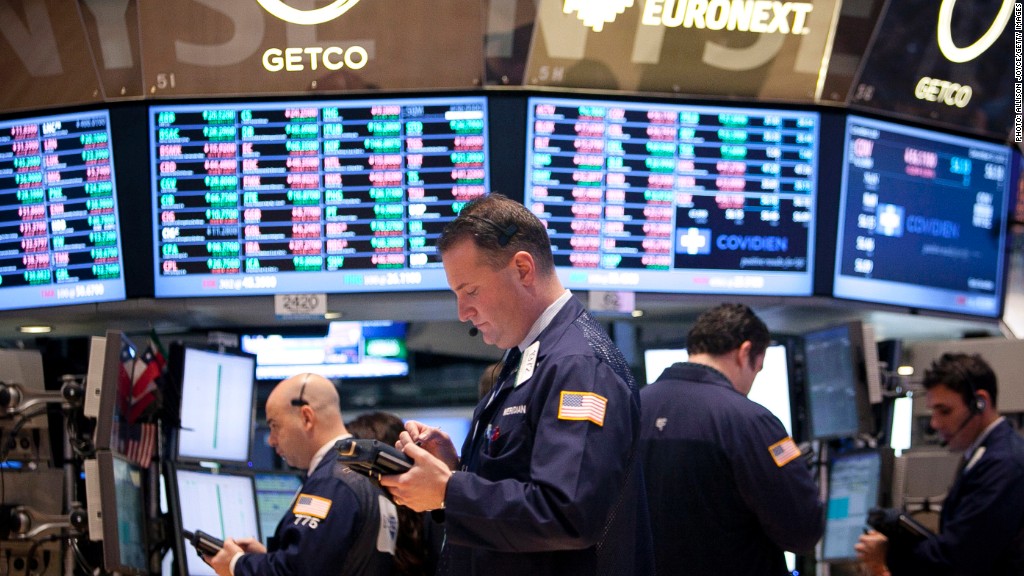 The first trading day of the new year is gearing up to be a positive one for stocks after lawmakers reached a last minute deal to avert the fiscal cliff.
U.S. stock futures rallied Wednesday, with the early gains stretching across a variety of industries. Shares of Apple (AAPL) rose 2.7%, Bank of America (BAC) added 3.3%, and United States Steel (X) was up 3.8% in premarket trading.
As investors shifted into riskier assets, safe havens, such as U.S. Treasuries sold off, with the yield on the 10-year note rising to 1.84% - a level not seen since mid-October. Oil and gold prices also posted sharp gains.
Investors cheered the late night deal reached by the House that keeps the Bush tax cuts in place for most Americans, but raises the tax rate on individuals earning more than $400,000 and married couples earning over $450,000.
Congress also agreed to kick the can down the road on automatic spending cuts, which are now set to go into effect March 1.
Meanwhile, lawmakers allowed the payroll tax cut to expire but extended federal emergency unemployment insurance benefits for another year.
All major global markets were closed Tuesday for the New Year's holiday -- but many overseas markets posted strong gains Wednesday after news of the deal broke.
European markets were broadly higher in early trading, posting gains of more than 2%. Asian markets ended higher. Australia's ASX All Ordinaries index added 1.3%. South Korea's KOSPI gained 1.7% and the Hang Seng in Hong Kong advanced 1.9%.
Japan's Nikkei and the Shanghai Composite remain closed in an extended New Year's holiday.
Related: 3 more fiscal cliffs loom
But additional -- and perhaps more intractable -- challenges remain. Congress must soon raise the debt ceiling, and figure out plans for the postponed spending cuts and the federal budget.
"Congress has done the easy part," said Lewis Alexander, chief U.S. economist for Nomura, in a research note. "Now a new Congress will have to tackle the hard part -- reduce long-term spending, raise additional revenue and increase the debt limit."
Aside from weighing the deal's impact, investors will get some economic data to consider after the opening bell.
At 10 a.m. ET, the Institute for Supply Management will release its monthly manufacturing index for December, and the Census Bureau will release its data on construction spending in November.
Related: Stocks in 2013: Get defensive
In company news, Avis Budget Group (CAR) announced it will acquire Zipcar for $12.25 a share -- a 49% premium over its closing price on Monday. Zipcar (ZIP) shares rose 48% in premarket trading.